Wondering when is the Toyota Tacoma 2023 release date? Find the answer in this article below.
Are you a Toyota cars fanboy/fangirl? If so, you may have waited long to know the Toyota Tacoma 2023 release date. There have been much information that you will find online regarding the car's specifications, even you can find an official press release regarding the release of this mid-size pick-up. But what about the release date? Is there any specific season when the car is released? Find out the answer in this article below.
Toyota Tacoma 2023 Release Date
If you want to buy a newly released car that has been on your mind for quite a long time, then you probably will think about when the release date of that car is. That's what exactly you do with the 2023 Toyota Tacoma redesign —you are curious when the carmaker is releasing the car, hence you made your way to this article.
It's unfortunate that the car's release date is not yet published by the carmaker itself. However, according to sources online, they predicted that the car will be launched in late 2022. Please note that the estimated release date is not from the official Toyota so there may be some discrepancies. Plus, you may even find out that the car is on the sale, not this year—maybe somewhere in early 2023 is possible, too.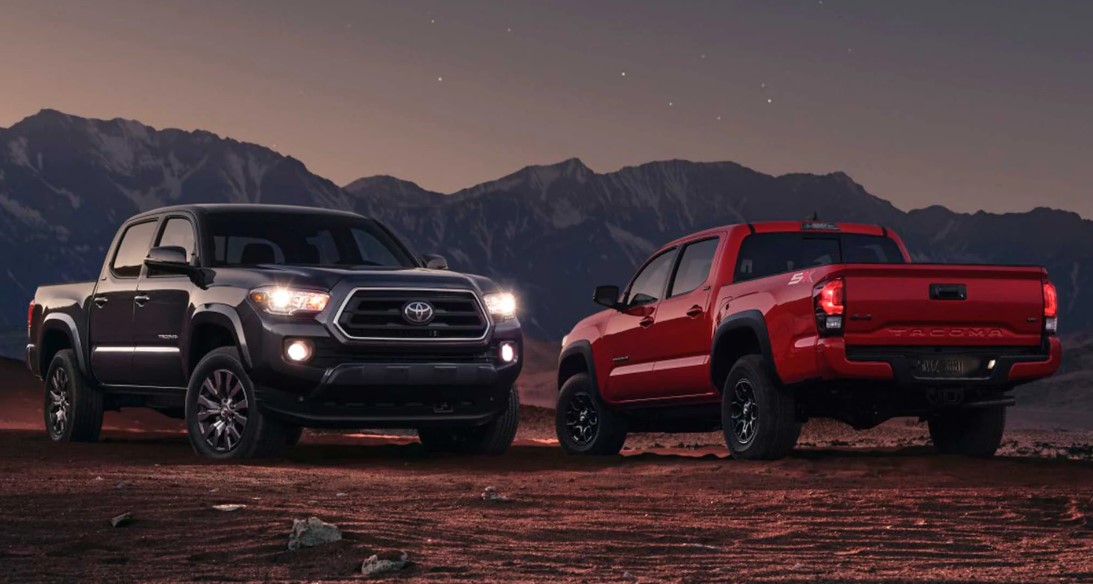 Will It Be Thoroughly Redesigned?
To quickly answer the question, well, no. The official press release of the Toyota Tacoma 2023 release date may not be exposing this, but sources out there are mentioning that the car's design is not majorly updated. Hence, it is a carryover design from the current release although there are some minor changes to differentiate one release batch and another.
Then, you may also wonder how many trim levels are available in this upcoming release. According to the official press release, there are eight trim levels available to be launched. The trim levels will include SR5, SR, TRD Off-road, TRD Sport, TRD Pro, Limited, Nightshade Edition, as well as Trail Edition.
In addition to those lineups, you will also get a special 'branch' on Tacoma SR5: SR5 Chrome Package. This trim and style are mentioned to be offering you great chrome 'spotlights' that take people's attention, from the chrome alloy wheels, and chrome exhaust tip, as well as matching car door handles. Inside the car, the shift knob is also set to be wrapped in leather.
How Does the Toyota Tacoma Look?
Through the press release, you cannot actually get what the car will look like. Just like other releases from Toyota, the Tacoma looks so powerful and sporty. It can be difficult to tell the 2023 release apart from the current release, especially since it is a carryover model.
This mid-size pickup is said to have an excellent towing capacity, which can carry up to 6,800 pounds. This said the pick-up is not only great for carrying passengers but also for carrying stuff on the bed behind.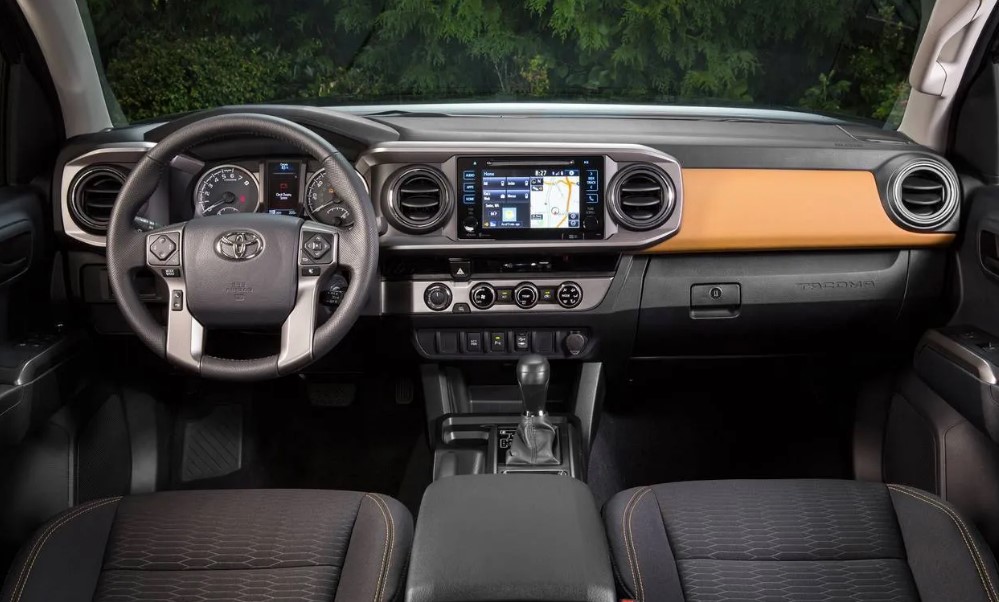 The Great Interior
As you have known about the Toyota Tacoma 2023 release date, you may also be curious about the interior aspect of this car. Sources mentioned that this car is amazing in its interior aspect. To mention some, the materials used for seating are made from top-notch fabric, which, as you choose a higher trim, you'll get more and more quality. The TRD trims, for example, have the front seats heated. Not only it is great during cold days, but it can give your comfort if you have to take a long trip.
On its dashboard, you can get either 7- or 8-inch multimedia touchscreen. This screen can be used for multimedia purposes or navigation. Given the car is a truck, the driver assistance system will come as a great assist.
Not to forget, there is also a 7-speaker audio system in all of Tacoma. With this audio system, you no longer have to get bored anytime you turn on the radio or have the music turned on. The top-quality sound system makes it easier to enjoy the trip.
The Engine Specs
Aside from knowing the Toyota Tacoma 2023 release date, you may also need to know the engine aspect of the car. In general, all Toyota Tacoma has two different engine options: a 2.7-L 4-cyl engine with 159 HP maximum power production, as well as a 3.5-L V6 engine that provides maximum power production of 278 HP. The torque that can be produced from the engine is 180 lb.-ft. and 265 lb.-ft. consecutively.
So, those are the information about Toyota Tacoma 2023 release date and other related things. Hope you find this article to be useful for you before purchasing the car.