Wondering what you can get from the 2023 Toyota Tacoma? Find out what features you can have from this car in this article below.
Recently, Toyota had just announced the release of the 2023 Toyota Tacoma redesign. Through their press release, the carmaker is planning on releasing Tacoma coming back in its seventeenth year after the release. There has been no information regarding the release date, but for the specification, the carmaker has been releasing words on their press release published online. Curious about what you can get from this car? Find out the answer in this article below.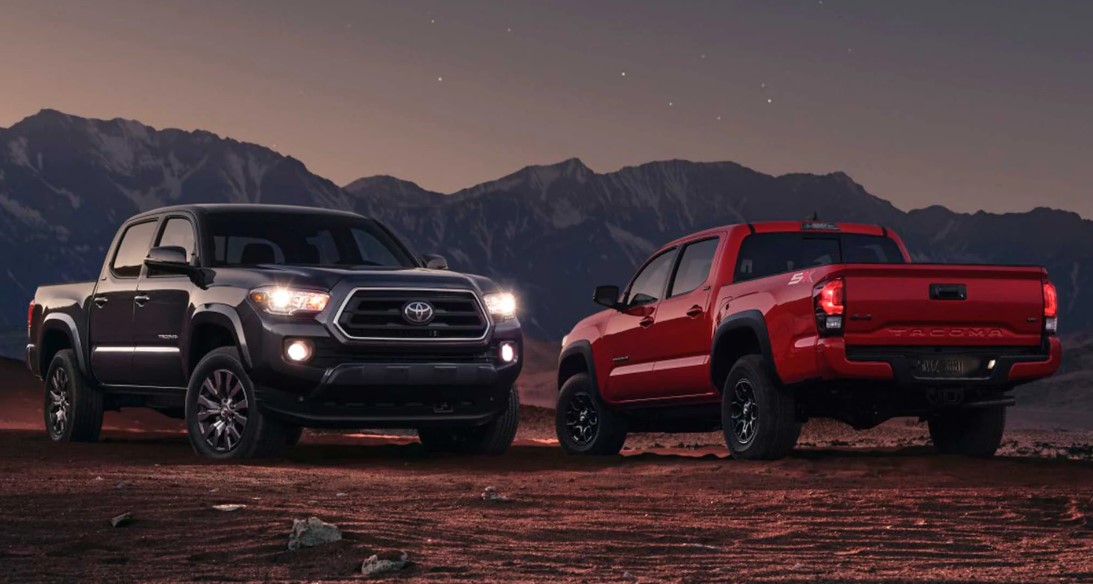 2023 Toyota Tacoma Redesign: Will It Be Majorly Facelifted?
The short answer is no; however, the car manufacturer will surely not skip the chance to redo the things they have found as 'something to fix'. Hence, there will be something new from the carmaker, although it may only be something like the addition of its trim levels, change in its front façade, or whatsoever.
There are no clear words about what the 2023 Toyota Tacoma redesign will look like in their press release—which was just published on May 17th, but there are details about the car's specifications that will help you to understand better about the car lineup.
As for the trims, there are several trims you can get in the 2023 Toyota Tacoma. The trim levels will include DR, SR5, Trail Edition, Limited, TRD Pro, SR5 SX Package, TRD Off-road, as well as TRD Sport. Not to forget, there is a Nightshade Edition that returns in this version of Toyota Tacoma as well.
It is said that the car's lineup will offer a look that's outstanding yet won't break your bank account. It is also said that the car will be looking sophisticated with stuff here and there.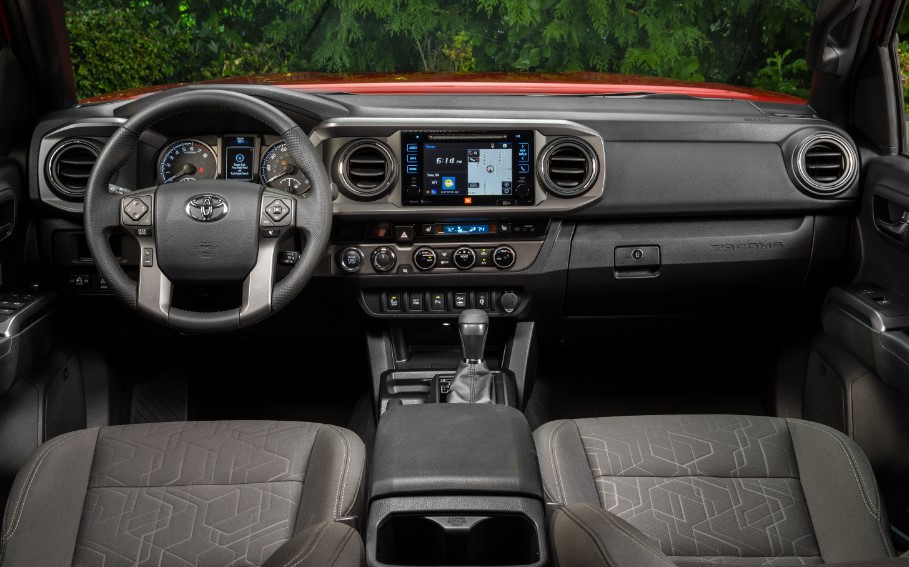 The Engine Specs
As for the engine, the press releases mentioned that Tacoma will come with two main power choices. This will include a 2.7-L four-cylinder engine (DOHC) with VVT-I as well as the 3.5-L V6 engine with VVT-iW that is designed and built according to the manufacturer's design and technology. To help the combustion to be more efficient, the car is equipped with a savvy fuel injection system.
As for the car's power production, the trim levels using the four-cylinder engine will be able to produce around 159 HP also 180 lb.-ft. of torque. While the counterpart (trim levels using V6 engine), is mentioned to produce around 278 HP at max and 268 lb.-ft. of torque.
Both engines are well-paired with an ECT-i transmission system with six speeds. The ECT-i transmission system stands for 'electronically controlled automatic transmission with intelligence. Alternatively, users can also opt for a manual transmission if they prefer it. After all, Tacoma is a mid-size pickup that is expected to be able to be used in difficult and somehow 'challenging' terrain(s), hence it is why the manual transmission is believed to be more suitable for the pickup.
To match the transmission system, the 2023 Toyota Tacoma redesign is equipped with a four-wheel-drive drivetrain. The drivetrain is paired with Auto LSD (Automatic Limited Slip Differential) or controlled locking rear differential, which is also working automatically.
How It Looks
If you are picking the exterior looks as well as its interior looks, you won't be disappointed to pick this 2023 Toyota Tacoma redesign. There aren't many changes you can find in the car's design, yet the materials used are just top-notch and seem to always follow the trend.
The interior of the 2023 Toyota Tacoma redesign, too, is excellent. Not only does it come with excellent cargo capacity, but the car is also equipped with nice seating material. For example, in SR5 and SR trim levels, you can get the car as fabric-trimmed. Now onto the higher trim at TRD Sport and TRD Off-road, Toyota Tacoma is preparing you embossed as well as upholstered fabrics, also added with SofTex seats. While in TRD Pro trim, the front seats are nicely designed with leather material. The front seats are heated as well.
Smart Multimedia Display
The 2023 Toyota Tacoma may not be offering you a big multimedia touchscreen (it comes only with a 7- or 8-inch touchscreen). However, the screen's features aren't just equipped with multimedia and navigation features. It also comes with MTM—Multi-Terrain Monitor which will help you to check for any upcoming potential stumbles on the trail.
Included is a power moonroof to help you check the outside panorama while enjoying the ride. Complement it with excellent audio system, your 2023 Toyota Tacoma redesign will be the best mid-size pick-up you can have.