Honda is currently busy developing the EV generation. The 2024 Honda Prologue will be their first proof of a zero-emission future.
Honda probably has to admit they are late to the EV party. Currently, Honda is relying on GM (General Motors) to come up with an EV plan out of their own plans. Is the long-awaited electric SUV prologue worth the delay? The automaker's first United States EV will no doubt be compared to its decades-long reputation for superior powertrains. The 2024 Honda Prologue approaches production soon, and we need to anticipate Honda's electric vehicle plans.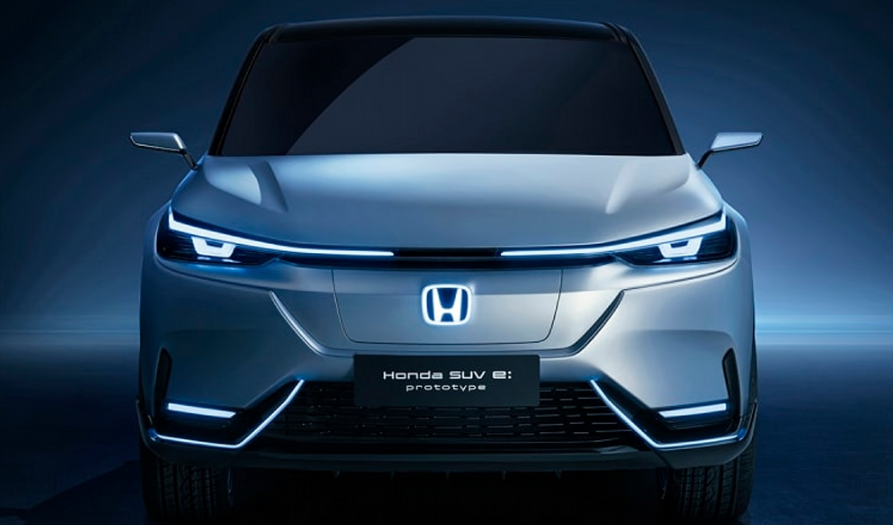 GM Lends Its Hand
2024 Honda Prologue is expected to combine General Motors on the inside and Honda on the outside. This would be a step that should be taken by Honda, considering they have always taken a firm stand in the development of hybrid and internal combustion engines. Both machines will become obsolete technology that must be replaced.
It is true Honda is currently trying hard to implement electric technology because Honda is one of the globally renowned automakers that are currently serious about environmental laws in Asia, the United States, and Europe. Most of Honda's major markets have already issued announcements regarding the cessation of sales of internal combustion engine cars. This is done as an effort to comply with the rules and deal with the problem of climate change or bad air quality.
As reported, all sales of diesel, gasoline, and hybrid vehicles from 2035 will be banned by the European Union. Several policies related to the use of electric engines in vehicles have also been introduced by the governments of the United States and Japan. Meanwhile, in some European countries, there will be areas designated as special zones for electric vehicles in densely populated cities to reduce public health problems due to fuel emissions. Honda seems obliged to adopt an electric engine if they are to survive in the competition in the future.
The collaboration between General Motors and Honda to present Honda's first electric car, the 2024 Honda Prologue, in the United States market has been legalized since 2020. General Motors accepted the invitation for this collaboration to increase revenue.
General Motors shares its electric engine technology with any automaker that needs it because they have spent billions of dollars, developing electric motor technology and Ultium batteries. Then, what about Honda? That said, Honda was too late compared to its competitors to start trying to implement electric technology in their cars.
General Motors has hinted it will focus all of the internal development of the 2024 Honda Prologue, except for the interior and exterior designs. This car will be developed at General Motors' Michigan plant. The manufactured Prologue will be marketed at the end of 2023.
Similar Engine with 2023 Lyriq
The engine specifications of Prologue 2024 are likely to be similar to those used in the Cadillac Lyriq 2023 as this car shares General Motors' Ultium platform with the Prologue. The weight and size of the Prologue are also likely to be similar to the Lyriq because they both use the same battery and drivetrain. Unfortunately, until now Honda is still silent about this rumor. Given its similar size to the Lyriq as a small SUV, we can only predict the 2024 Prologue will have three rows of seats.
If it is true about the engine similarities between the 2024 Honda Prologue and the Lyriq 2023, it would not be wrong to mention the 100-kWh battery is the main power source. Supported by an electric motor, their combination produces 340 HP and 325 lb-ft. of torque. The battery can be recharged at DC power of up to 190 kW for half an hour to cover a distance of approximately 200 miles.
2024 Prologue Release Date & MSRP
The 2024 Prologue EV SUV is expected to hit the market at the end of 2023. It is still not clear which market will be the target market for the first time. We were told to be patient by Honda to try out their first electric SUV.
How about the price that will be pinned on the 2024 Honda Prologue? In short, there is no official news regarding MSRP. However, there are rumors spreading saying the price for the basic model of Prologue 2024 is around $45.000. If Honda intends to present several trim level variants, of course, the price will increase significantly for each trim level.