The 2024 Honda electric SUV has entered the development stage. It is groundbreaking for Honda toward zero-emission vehicles.
Slated for release in late 2023, the first 2024 Honda electric SUV called Prologue will hit the EV market with a range of up to 300 miles on a single charge. We can't forget all luxuries that have overshadowed Honda SUVs so far. It was reported the South Honda team had agreed to anticipate the arrival of the Honda Prologue by making reservations at several dealers in North America. It looks like we can be confident in the power, mileage, safety, and luxury of the Prologue that can compete with Acura SUVs and Cadillac Lyriq.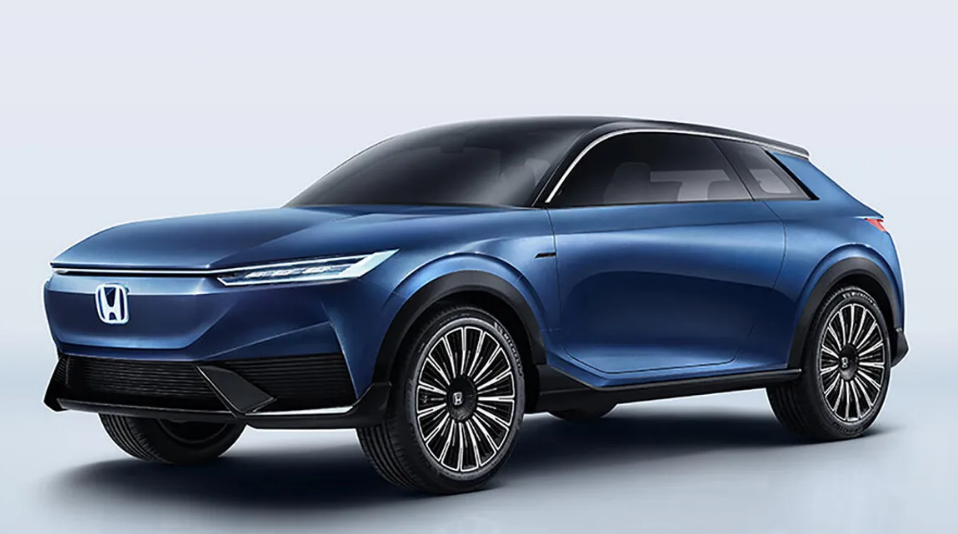 The Rough Prologue Outline
Like most of Honda's new cars, the 2024 Honda electric SUV is also expected to offer traditional trim levels, such as the EX, EX-L, LX, and Touring. Prologue will get an engine platform from General Motors to support the interior and exterior that's handled by Honda itself to fulfill customers' desires for luxury style.
This EV SUV with three rows of seats will be competitive in its class because Honda wants an Ultium battery with a capacity of 100 kWh to be its main power source. The battery is powered by an electric motor that produces 340 HP and 325 lb-ft. of torque. With a range of up to 300 miles on a single charge, the 2024 Prologue might be presented in both FWD and AWD.
With more and more electric charging stations being built in North America, driving EV SUVs will be easier because we don't have to worry about running out of power. We also indirectly help government programs to reduce emission levels and help protect the environment.
We have to admit Honda was a bit slow in starting EV development. Although Honda's conventional car models are still profitable, this automaker must keep up with the current technological changes that lead to the use of electric engines like its competitors, so that they can compete in cars sales. The first 2024 Honda electric SUV project will be a starting point for Honda to navigate its mission toward the EV era.
Prologue's Selling Target
The mission is carried out by Honda in cooperation with General Motors. The news said four collaborations between Honda and General Motors had been agreed upon. The first is of course the Prologue, which will be manufactured at the end of 2023. The Prologue has entered the development table even though it has not yet been produced and cannot be ordered. Honda targets to sell around 70,000 Prologue at the beginning of its launch. This number is quite reasonable when compared to sales of other models in 2020. It is estimated Honda managed to sell around 32,000 Ridgelines, 84,000 HR-Vs, and 102,000 Pilots in 2020.
Honda's target is not fantastic even though the Prologue is Honda's first electric SUV in collaboration with General Motors and the application of the Ultium platform. Still, 70,000 is a pretty aggressive goal for an automaker just starting in the EV world. The only thing that might hold Honda back from developing this EV is their unified workforce, unlike General Motors.
If the sales target is successfully achieved later, Honda will be serious about developing zero-emission cars in the North American market in 2030. They will do so by developing their EV platform after the partnership with General Motors ends and aim to produce 40% EV of all types of cars in total. The time is still relatively relaxed if we compare Audi, which will stop producing gasoline and diesel cars in 2026.
Honda's management says by 2030 they want to sell one million EVs in North America as the first step toward 2040 selling only zero-emission cars. Due to regional differences, such as infrastructure, consumer acceptance, and the availability of charging stations, it seems a bit difficult to directly market the first 2024 Honda electric SUV globally. To ensure the future of Honda EV, Honda had to apply several concepts to a more flexible approach.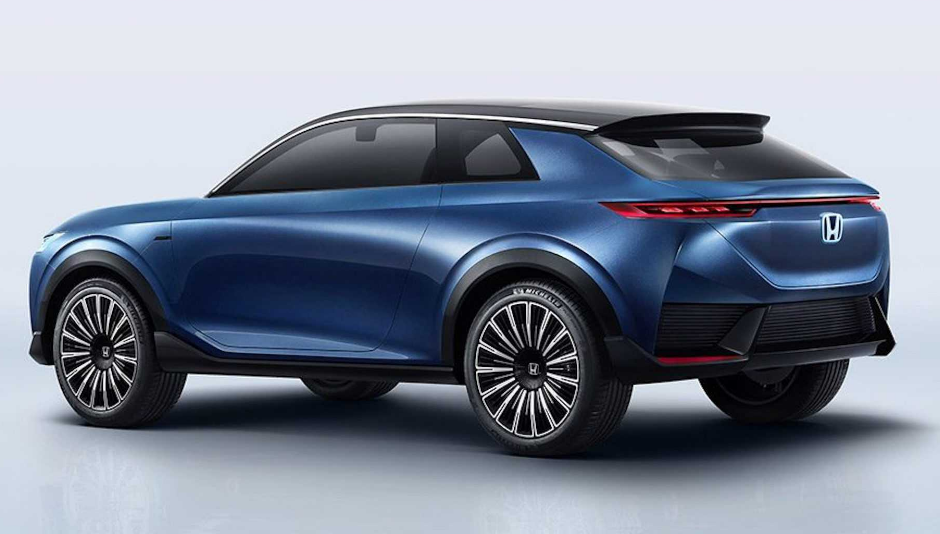 Gradual Approach
Therefore, Honda did not immediately change its conventional cars to electric cars, but gradually with the 2024 Honda electric SUV Prologue as a starter. As mentioned above, 40% of EVs will enter production in 2030, then increase to 80% in 2035, and 100% in 2040. Besides electrical energy, Honda seems to try to campaign for the use of hydrogen as an alternative fuel that can be renewed.