What can we expect from the 2023 Nissan Maxima? If you are planning to purchase one, this explanation will help you.
The 2022 Nissan Maxima were just launched in December 2021, yet people are already thrilled to prepare for the 2023 Nissan Maxima. What's new from this car—you may ask. While this car is on the lower side in terms of style, it isn't said to have zero fans. So, if you are curious about knowing more about what improvement it will make in the upcoming release, you better check the article below.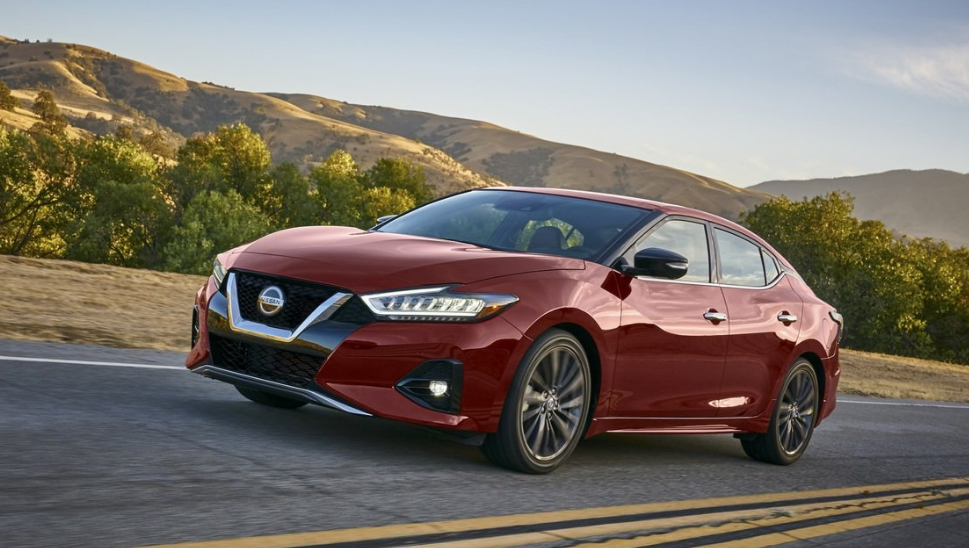 What to Expect from this Sedan
The 2023 Nissan Maxima has not had any official publication yet. It means the carmaker itself has not made any statement about what improvement to notice from this car.
However, people are witty enough to predict what comes in the package of the 2023 version of Nissan Maxima. Many of them said that the car wouldn't undergo any significant change. But why is so?
Their opinion was backed up by the carmaker's intention to make a fully electric Maxima in 2022. Therefore, they assume the model will spawn a fully electric variant circa 2025, which explains why this car won't undergo a significant makeover for its design, saving the good bits for later. Yet so far, that doesn't happen to the newly released Maxima.
This contradicts what other sources are mentioning about the fully-electric Nissan Maxima. It is said that the lineup will promote their full-electric sedan as early as the mid of 2022. Of course, we won't know until it's officially announced.
That doesn't mean you cannot see something good from this model. Sportier look brings the sophistication out of Maxima as if deleting its past memoir of being a fleet car. In the raging demands of SUVs or crossovers, it looks like Maxima tries hard to appease sedan enthusiasts that seem to turn their favoritism to rugged SUVs.
As a result, a more stern look can be noticed from the current generation of Nissan Maxima. Even sources said that this car would adopt sports car-like façade. But in heart, it will still be the mid-sized sedan with front-wheel drive main powertrain.
2023 Nissan Maxima Pros and Cons
While the facade improvement is something we need to appreciate, there are still rooms for improvement when we review the current release of Nissan Maxima.
The 2023 Nissan Maxima is expected to equip the V6 engine with 3.5-L displacement with maximum power production of 300 HP and 261 lb-ft torque. Plus, this sedan will mate with its powerful motor with a CVT transmission. The Maxima will mainly use front-wheel drive.
Unfortunately, this CVT transmission is something that many people are frowning upon, although its acceleration is pretty good; it scored from its 0-60 mph time at 5.7 seconds. That is because this transmission type will make the car less likely to be driven faster. This contradicts the powerful engine, which eventually led to a missed potential of Nissan Maxima.
However, having CVT transmission doesn't mean all bad. If possible, that'd be better to allow CVT transmission to power the car and manual transmission so that the speed enthusiast will have an eye on this car. This transmission will make it easier to secure money from flowing excessively to purchase fuel.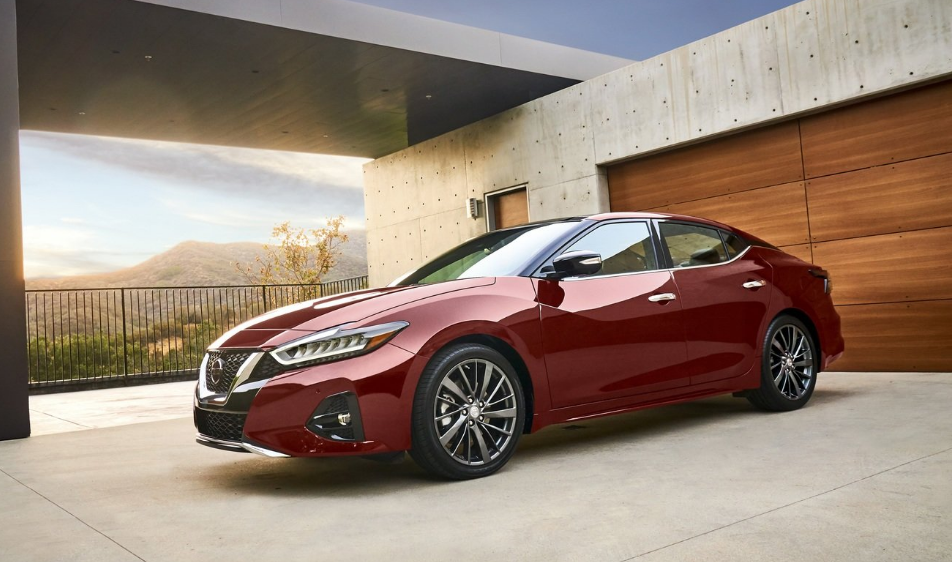 The Overall Look
Exterior and interior looks are both equally important for a newly released car. A new look may offer its potential buyers to make the call to secure their new car eventually.
Unfortunately, the 2023 Nissan Maxima doesn't come with something significant as its face improvement despite the sporty look. It is expected to have climate-controlled front and rear seats still, And this feature will make you feel warm in winter cool in summer.
It's a fact that the 2023 version of Maxima will still retain the goodness of its initial release. Zero Gravity seats, which ensure you stay in place while cornering, are additional features you can have along with its 'fatigue-reducing' seating.
Not only that, but the wipers are also one thing to love in Nissan Maxima. It senses moisture and rain that will be beneficial if you are driving in a hurry. For those sitting in the rear seats, never worry more about solar heat since the sunshade is also expected to be in charge on the upcoming release.
So, those are the expected details of the 2023 Nissan Maxima. Sounds like an excellent investment to make? What do you think about this car?