If you've been waiting for the release of the 2023 Honda Passport Trailsport, that'd be a wise decision to learn what specs it will have. Read below for more information.
Japan's big H may be more popular with its city cars and sedan. However, the Honda Passport Trailsport is exceptional: it offers an SUV experience at a mid-range price. And when talking about Honda, our assumption is somewhat linked to how the brand successfully made its name as big as it is now with excellent quality. Will the 2023 Honda Passport Trailsport be as extraordinary as other lineups?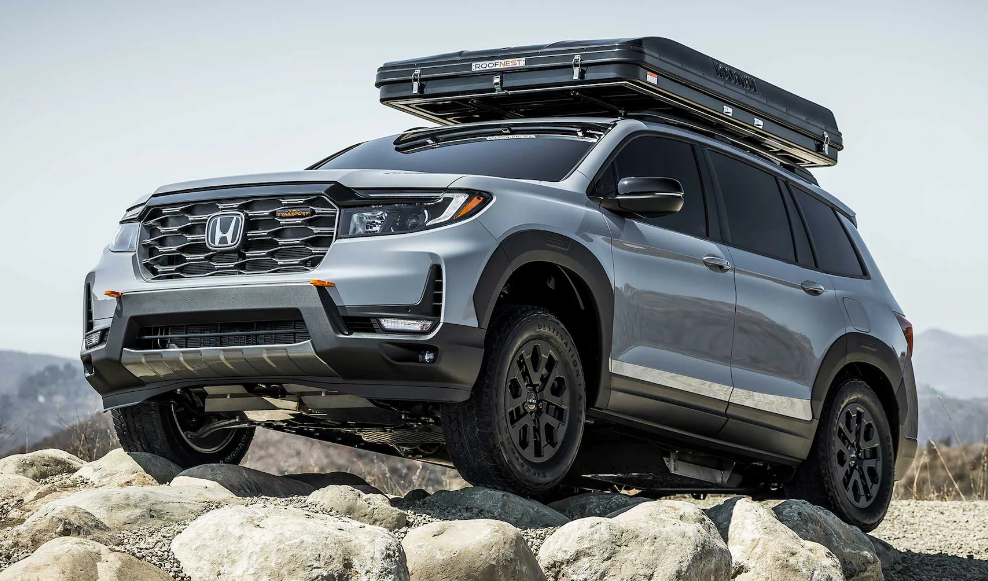 The 2023 Honda Passport Trailsport
We don't exactly understand why it is called a 'passport'—if it is meant to represent its capacity to tackle 'foreign' terrain, referring to rugged terrain, then the name will suit this car. Born as a mid-size SUV, it is expected that the starting price of the 2023 Honda Passport Trailsport will be $38,000.
Entitled as a mid-size means, it has a room for five. It is predicted that there are not many improvements from the previous issue (2022 Honda Passport Trailsport). This is expected, given that the last release has taken lots of chances to improve the car lineup. So, the 2023 version may only house several adjustments.
The improvements which are predicted to exist in the 2023 production of Trailsport will include the addition of several colors, minor package changes, a vaster roster of HPD (Honda Performance Development) extras.
Buyers also need to know that discussing the specification of the 2023 version of Honda Passport Trailsport is not much different from that in its 2022 version. So, we can learn what we will see in the 2023 Honda Passport Trailsport simply by getting to know what buyers may obtain from their 2022 Honda Passport Trailsport.
One of the most visible upgrades from the 2022 version of this car is its stricter look. A novel-looking hood, its feature also includes a new face visible on its rear and front bumpers. Its grille is also seen as blockier. As many predict, all of these will also be available in 2023.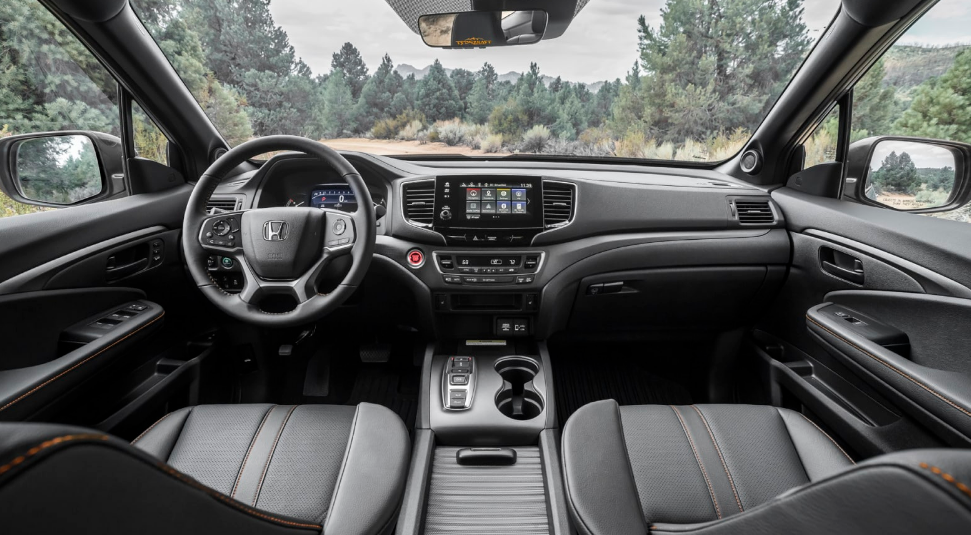 The Interior of 2023-version of Honda Passport Trailsport
You may be disappointed to see that there is no significant improvement on its exterior side. But, what is about the Interior?
Well, Honda itself has not said any words about this lineup. While it can be upgraded in a significant stomp, it is safer to expect that there aren't much different interior aspects changed from its previous release.
One source mentioned that the Interior of this car (in the upcoming 2023 release), especially its chairs, will have a better quality than the previous release. This can be seen primarily from the driver's side: it has an adjustable seat. The rest remains a mystery since the manufacturer has no official announcement about what improvement will exist on the 2023 version of Honda Trailsport.
However, suppose the 2023 version of this car resembles much with its one-year senior. In that case, it can be predicted that inside the vehicle, it's mainly black seats with an embroidered logo of Trailsport in orange on the front seats, which seems unmatching.
An 18-inch wheel and an 8-inch touchscreen panel for entertainment complete the interior scene. While it can be said the touchscreen is a bit small for a mid-size SUV, it is good enough to know that it exists to help boost the look. Who knows, in the upcoming release, Honda plans to involve a panel with better size?
The Engine Aspect
If previously you have been eyeing this car, you may wonder what kind of engine this car has. It turns out that the 2023 Honda Passport Trailsport isn't expected to have much difference from the 2022 Honda Passport. So, what are the engines you can expect from this car?
If this upcoming release of Honda Passport Trailsport uses the engine with the exact specification, it means the same V6 machine is used. The engine, which has 3.5 L displacement, can produce 280 HP with 262 lb.-ft. Of torque.
If you often use the car to reach rugged terrain, upgrading your vehicle to an AWD drivetrain system is the best decision. The FWD remains the basic; while upgrading your vehicle to become AWD-ready, you need to spare another $2,000. As for its transmission, it is expected that the same nine-speed automatic information is used.
AWD is a great option to boost the car's performance in tackling rugged terrains and to support the already-nice towing capacity. However, keep in mind that upgrading the 2023 Honda Passport Trailsport may result in less fuel economy.