The lineup of the 2023 GMC AT4 consists of six models. Each model comes with a different set of 2023 GMC AT4 colors.
GMC understands that many consumers love to enjoy off-road adventures in luxury. For them, GMC provides AT4 trim on several models. In 2023, this company will redesign the previous AT4 models to create an excellent AT4 lineup. One of the changes you can see is the 2023 GMC AT4 colors.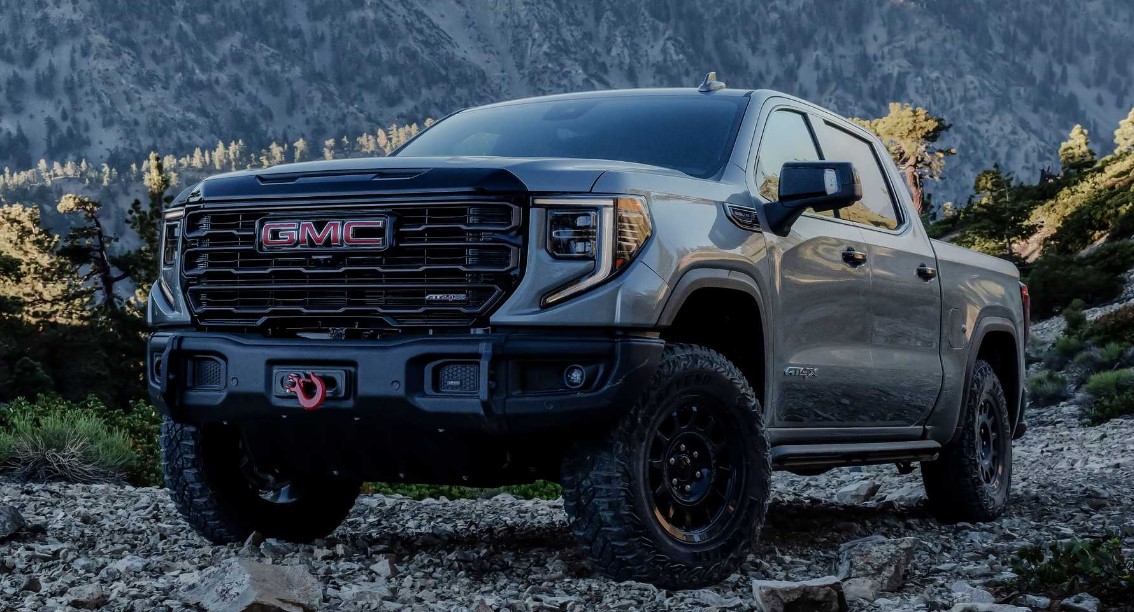 In addition, you will also find new changes in the safety features and engines of the new AT4 SUVs and pickup trucks. Consequently, 2023 GMC AT4 owners will have better riding experiences.
The 2023 GMC AT4 Colors
The exterior color options of the new GMC AT4 depend on the model. You can find similar colors in several models, but other colors are only in one or two models.
2023 GMC Yukon AT4 colors
GMC will offer the 2023 Yukon AT4 in eight color options. They are:
Sterling Metallic
Redwood Metallic
White Frost Tricoat
Onyx Black
Titanium Rush Metallic
Volcanic Red Tintcoat
Midnight Blue Metallic
Summit White
2023 GMC Sierra 1500 AT4 colors
The 2023 Sierra 1500 AT4 will come in two trims, Sierra 1500 AT4X and Sierra 1500 AT4X AEV Edition. The latter is a brand-new trim. GMC will offer these trucks in these colors:
Sterling Metallic
Deep Bronze Metallic
Volcanic Red Tintcoat
Desert Sand Metallic
Summit White
Titanium Rush Metallic
Onyx Black
Dynamic Blue Metallic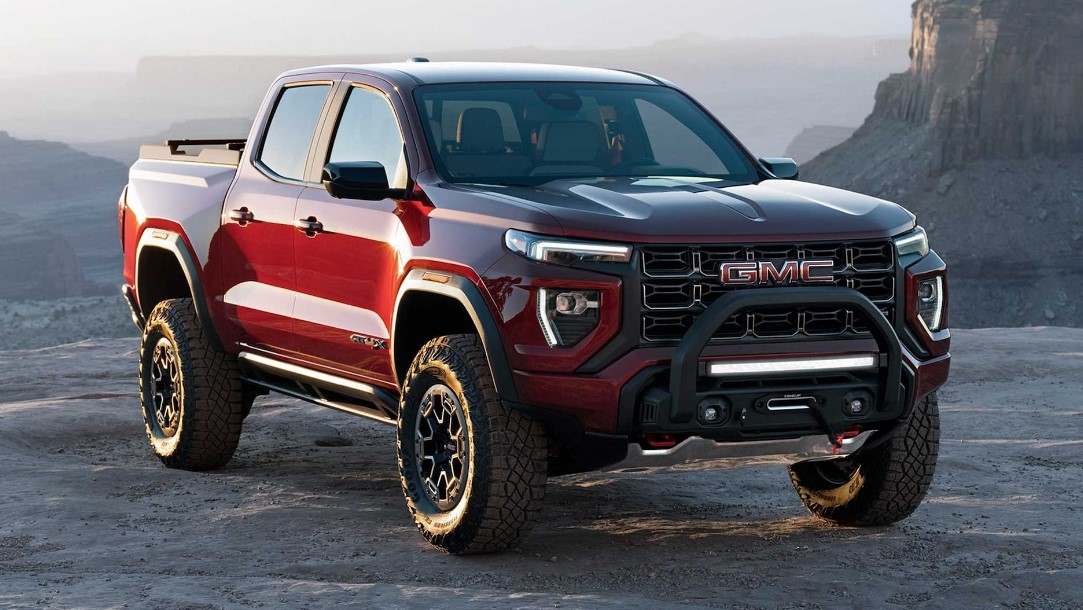 Color Options of 2023 GMC Canyon AT4
GMC has just announced its plan to build a new generation of GMC Canyon AT4X. Unfortunately, this company didn't give any information about the 2023 GMC Canyon AT4 colors. However, based on the official videos and photos, the new Canyon AT4 will be available in red, black, and white.
2023 GMC AT4 Colors: Sierra 2500HD and 3500HD
Sierra 2500HD AT4 and Sierra 3500HD AT4 are powerful off-road trucks. Both of them are available in the colors below.
Onyx Black
Cayenne Red Tintcoat
Forest Metallic
Pacific Blue Metallic
Ebony Twilight Metallic
Summit White
Color Options of 2023 Acadia AT4
GMC will sell the 2023 Acadia AT4 in seven color options.
Light Stone Metallic
White Frost Tricoat
Sterling Metallic
Ultra Blue Metallic
Summit White
Volcanic Red Tintcoat
Ebony Twilight Metallic
The 2023 GMC Terrain AT4 Colors
Below are the color options of the 2023 GMC Terrain AT4 colors
Quicksilver Metallic
Summit White
Desert Sand Metallic
White Frost Tricoat
Cayenne Red Tintcoat
Ebony Twilight Metallic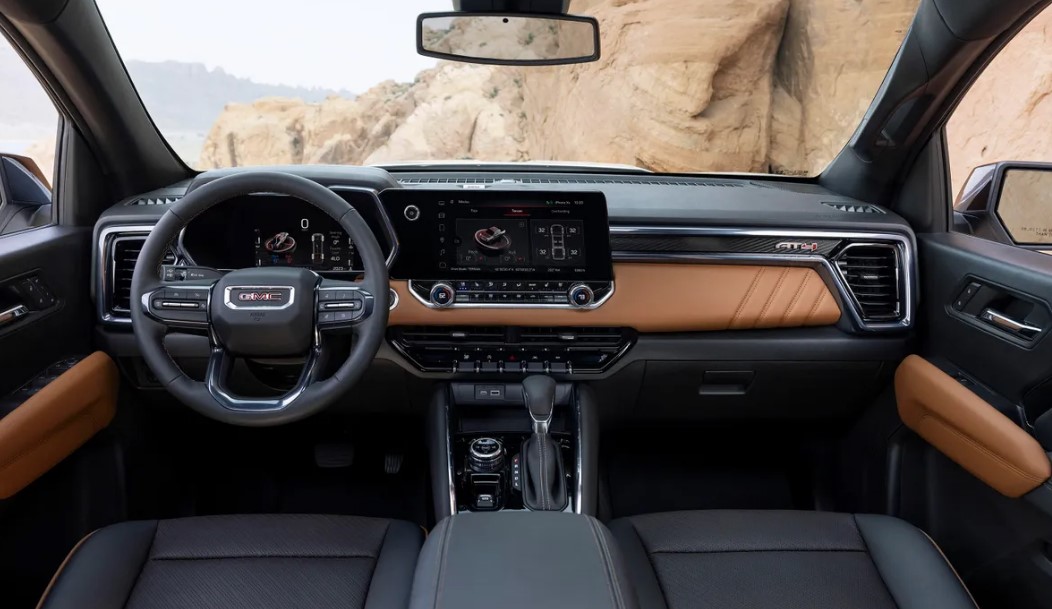 Features and Engine of the 2023 GMC AT4
Some 2023 GMC AT4 models will have a new engine. The new Terrain AT4, for example, will come with the turbocharged 1.5L I4 LSD. In addition, the upcoming GMC AT4 will have advanced safety features and capability features. Therefore, you will have a great off-roading experience when riding it.
The Upcoming GMC AT4 Prices
The most affordable 2023 GMC AT4 is the Terrain AT4. Its starting price is $34,000. Meanwhile, the most expensive new GMC AT4 is the Yukon AT4. You need at least $67,000 to purchase it.
The 2023 GMC AT4 colors are mostly neutral metallic colors. The only bold colors this vehicle has is red and blue. However, all these colors look attractive on each 2023 AT4 model. It is important to note that different colors will charge you a different additional cost.