The G70 raked a lot of compliments and admiration for its luxury offerings. Find out below how the upcoming 2023 Genesis G70 will unfurl next.
South Korea-originated luxury automobile brand, Genesis, is preparing to enter 2023 by continue bringing its entry-level sport sedan, the Genesis G70. So far, the smallest sedan in its family lineup has been praised a lot for delivering the level of performance and luxury expected from a compact sport luxury sedan, but at a more economical price compared to its competitors.  See how the 2023 Genesis G70 possibly rolls out below.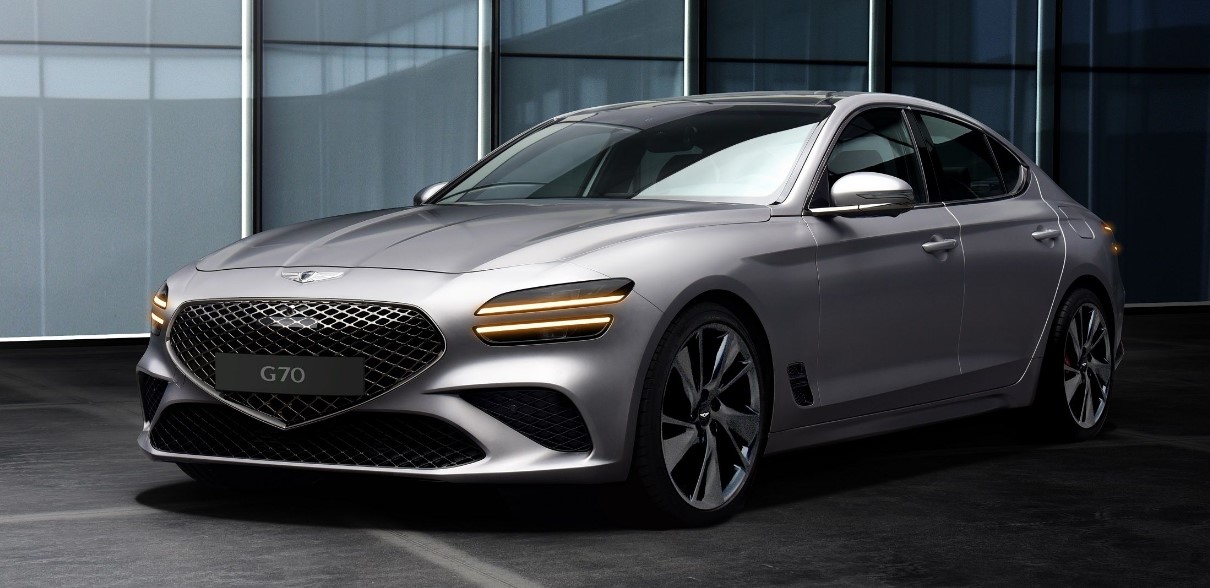 A Brief Insight into the G70
The G70 is a 4-door small executive sedan produced by Genesis, a subdivision under Korean giant automobile manufacturer, Hyundai Motor Company. After going through development for a few years, the G70 concept version was displayed at New York International Auto Show in 2016. It largely shares the same exterior styling cues with its bigger siblings, the G80 and G90.
Finally, the all-new G70 made a debut in 2017 in Seoul Olympic Park at a worldwide release event. In general, it is the third vehicle model by the brand that is aimed to compete in the segment of entry-level luxury and small executive sedans. In 2019, it was named the "Car of the Year" in North America.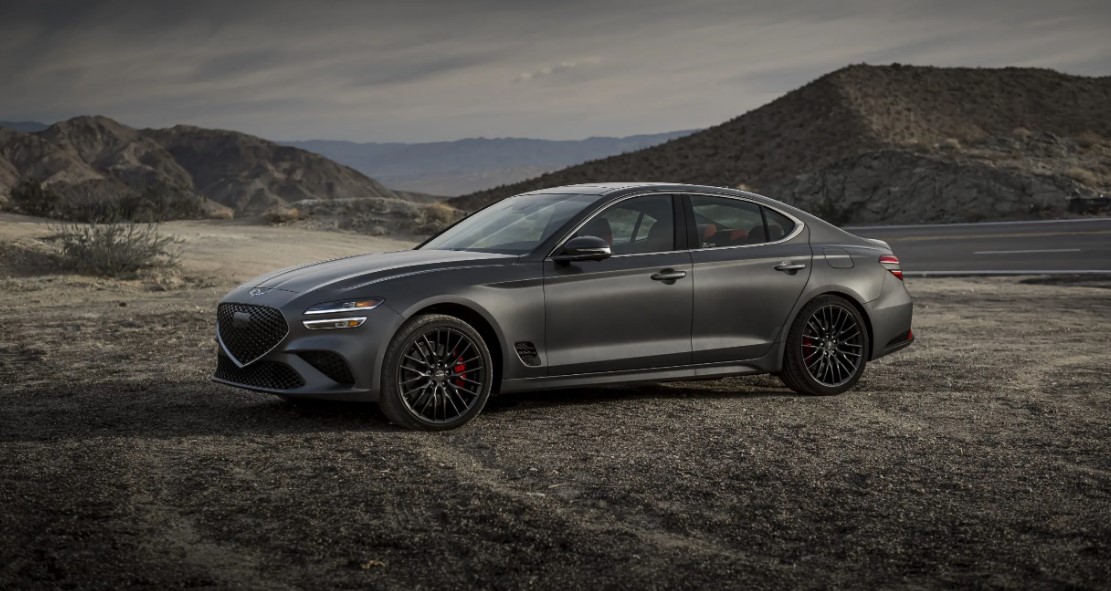 The G70 Powertrain and Fuel Economy
The base engine of the 2023 Genesis G70 is expected to remain the same with a 2L turbocharged 4-cylinder powertrain combined with an 8-speed automatic transmission that comes in rear-wheel drive as standard and all-wheel drive as an option. This engine generates 252 horsepower and 260 pound-feet of torque.
Customers who seek a more performance-oriented variant may prefer the 3.3L twin-turbocharged V6 engine paired with an 8-speed automatic transmission, which also comes in rear-wheel drive as standard and all-wheel drive as an option. This powertrain produces up to 365 horsepower and 376 pound-feet of torque.
Fuel efficiency-wise, the 4-cylinder engine is rated at 21/31 mpg city/highway (for rear-wheel drive) and 20/28 mpg city/highway (for all-wheel drive). The numbers have to be sacrificed for those who opt for the V6-powered variant, as it earned 17/18 mpg city/highway (for rear-wheel drive) and 25/27 mpg city/highway (for all-wheel drive).
As you can see, only automatic transmission is available for this model year, as the manual transmission was axed out of option in the last model year.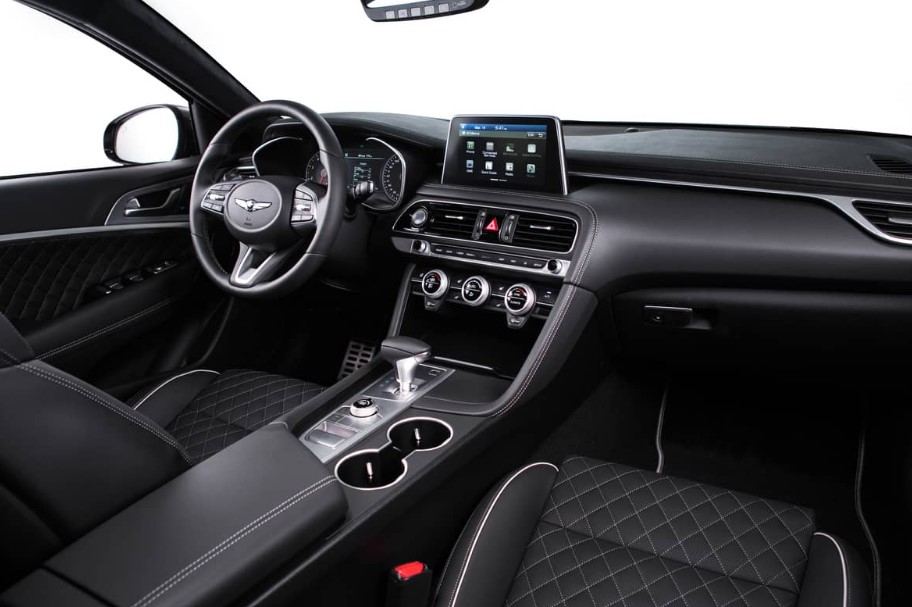 The 2023 Genesis G70 Design and Features
The G70 received quite a significant refinement for the 2022 model year that involves exterior and interior design upgrades, added driver assistance features, and a bigger infotainment display. That's why the adjustments given for the 2023 Genesis G70 are expected to the minimal.
Some examples of upgrades it earned last model year were including refined front and rear ends, a new 10.3" infotainment touchscreen display as the replacement of the former 8" display as standard and Sport+ driving mode as an option.
It's also safe to assume that the upcoming G70 will bring the same high-end experience on the inside, due to its outstanding build quality and appealing materials. It features simple controls and driver-focused layouts. The brand also offers timelessness appeals by not adding unnecessary fake carbon-fiber trims and a flat-bottomed steering wheel. All in all, the interior seems more premium in comparison to the Jaguar XE or Alfa Romeo Giulia.
While the inside area feels rather generous for its segment, the G70 provides tighter cargo area measurement compared to its rivals. However, it does offer cubby storage at the center console's front area to store small items like smartphones. Another notable lacking feature is the less-organized center console bin and small door pockets.
Available Sale and Starting Price
As cited from the official website of Genesis, the company has made the 2023 G70 available, albeit with limited supply at first which will be increasing over time. Interested customers can try the live online configurator on the website that offers personally chosen specs of a new G70.
The 2023 Genesis G70 price starts at slightly more than $39,000 for the 4-cylinder powered models. Meanwhile, opting for the alternative V6 engine-powered variants costs start from $46,750.