Recently, a Hellcat-powered variant of the Pacifica is reported to be on the work, but not by Chrysler themselves. So, what's the deal with the 2023 Chrysler Pacifica Hellcat?
The range of Hellcat models is quite broad, which includes names such as the Dodge Charger, Challenger, Jeep Grand Cherokee Trackhawk, Durango, and more. Yet, it seems like it's going to receive a new addition by the report of the 2023 Chrysler Pacifica Hellcat being materialized. Is this a reliable rumor to believe or is it going to be another false hope? Find out below for more details.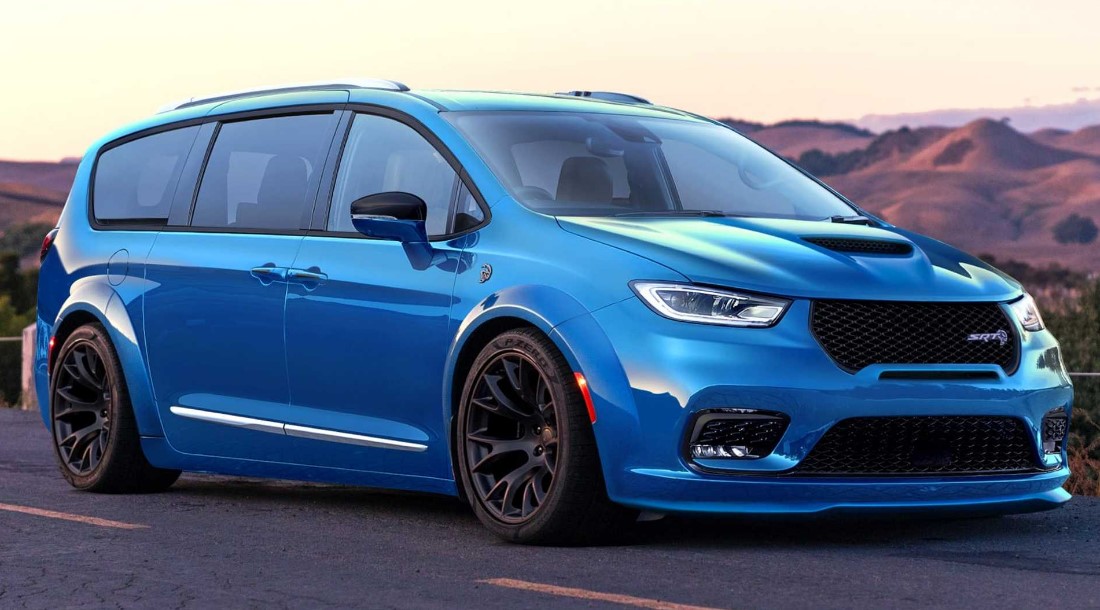 Is A New Hellcat version of the Pacifica True?
Back a few years ago, when the notion of a Hellcat version of the Chrysler Pacifica came out, it wouldn't be exaggerating to say that the automotive realm went insane. The optimistic ones regarded it as possibly true, but it turned out that the rumor remains as what it was: a rumor.
Not long after, Abimelech—a Mexico-based vehicle concept designer—posted an unofficial Chrysler Pacifica Hellcat rendering. Surprisingly, it is going to be materialized this year! More surprisingly, it won't be done by Dodge or Chrysler, but by a YouTube personality that's going by the name Tavarish, which accepted it as a challenge and revealed that he's going to build one by himself. Reportedly, the 2023 Chrysler Pacifica Hellcat will be assembled with the help of eBay Motors at Classic Car Club Manhattan.
Tavarish, real name Freddy Hernandez, is a Russian YouTuber whose channel is focused on automotive topics. He often salvaged cars or buys broken ones to restore them back to proper working conditions. He started to upload regularly in 2015, but his channel was begun way back than that, in 2006.
As cited from Tavarish's statement, the upcoming Hellcat variant of the Chrysler Pacifica is the most "insane build" that he has ever done. The project will begin in April and reportedly, the vehicle is going to be displayed at the 2022 New York International Auto Show.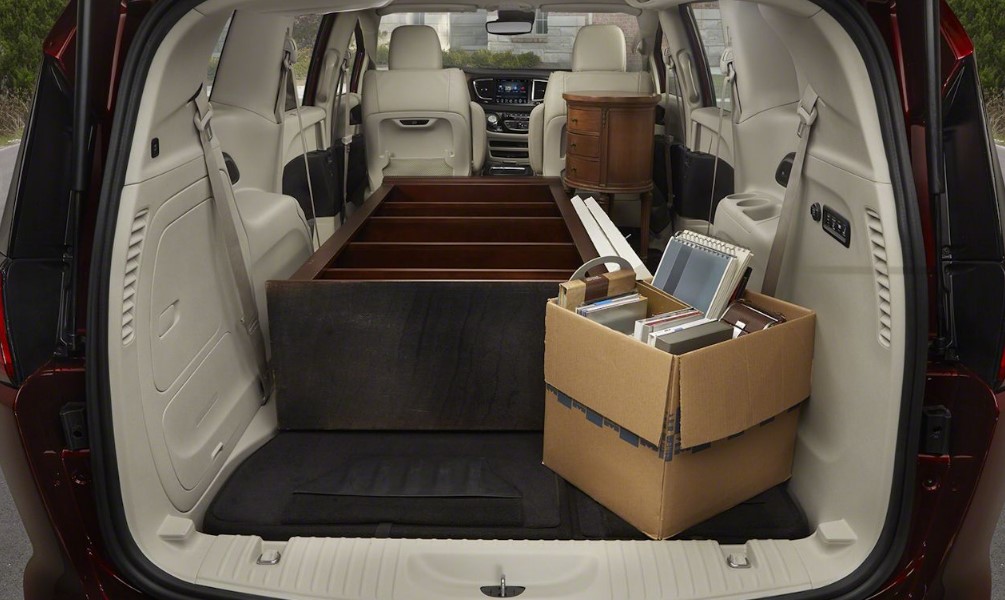 The Upcoming Pacifica Hellcat Powertrain, Performance, and Design Upgrades Predictions
It is predicted that the 2023 Chrysler Pacifica Hellcat will generate more than 700 horsepower and 600 pound-feet of torque, which are comparable to the 710 horsepower and 640 pound-feet of torque produced by the 710 hp and 640 lb-ft of torque. Acceleration number-wise, the 6.2L HEMI powertrain that supports Durango can reach 0-60 mph in approximately 4.4 seconds, so there's a possibility that the Pacifica Hellcat version will boast close numbers to it. However, both have contrasting weights and sizes, so don't count too much on the figures.
Just for information, the standard, current model year of the Chrysler Pacifica is equipped with a 3.6L powertrain that puts out 287 horsepower and 262 pound-feet of torque. Therefore, a Hellcat version could probably bump up the ponies with an additional 413 horsepower.
Another possibility, in terms of design, is that the upcoming Pacifica Hellcat will acquire a hood scoop in order to give better airflow to the supercharger engine and broader flares to achieve an appearance of a wider stance. Upgraded exhaust outlets and brake systems are expected as well.
Will the Fan-made Version Prompt the 2023 Chrysler Pacifica Hellcat Mass Production?
Is the news of a fan making the Pacifica Hellcat going to motivate Chrysler or Dodge to mass-produce it? Most likely no, especially considering that the Hellcat will be axed in several years—even though this doesn't necessarily translate to the elimination of supercharged vans, trucks, and SUVs.
Moreover, the current 2022 Chrysler Pacifica hardly needs a Hellcat addition to performing well. Its acceleration rate is recorded at 7.3 seconds, offering an abundance of power and an available option of going AWD. It is an upscale, practical, comfortable, and roomy vehicle on its own.
That being said, who knows, if the 2023 Chrysler Pacifica Hellcat receives overwhelmingly positive reactions, probably the automaker company will listen this time. After all, one extra powerful minivan model won't hurt the industry.