Been eyeing the 2023 Buick Envision? Well, you can check out its details first in this article below.
Thinking about purchasing an SUV? If you are searching for an SUV with a medium budget, you may try checking SUVs from Buick. One of them, the 2023 Buick Envision, would share lots of amazing features. More importantly, you can get this car at a relatively cheap price. So, if you are curious about the car's specifications, make sure to check that in this article below.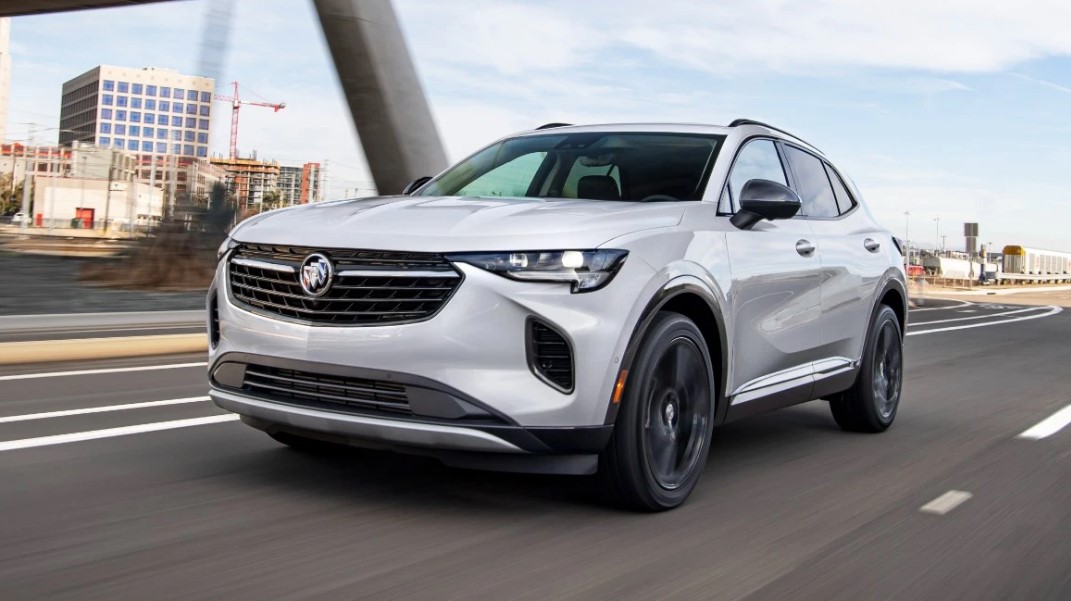 2023 Buick Envision: What We Know So Far
Many sources mentioned that the car is pretty much an in-betweener. Simply said, this car stands in the middle of the budget range, and the specifications may not be as outstanding as you might expect in cars with a higher budget to purchase.
According to sources, the design of the 2023 Buick Envision may not be changed as the redesign of this car has already been done in 2021. That said, there may not be significant changes in 2023.
To mention some, the changes will include some driver assistance features such as the forward collision warning feature. Not only does that feature you can get, but there is also blind spot monitoring as well as automatic braking. All these features are considered pretty nice for a relatively low in price Buick.
Release Date and Price Estimation
When will be this lineup from Buick released? As stated in some resources, the car is starting its production in April 2022. That makes the release predicted to happen around fall this year. Or, if things go south, it may be postponed to, let's say, early 2023.
Then what about the price? The car is predicted to have a starting price of $32,845. There are three trims available for this car. Just like many Buick cars, the lineup will include Preferred, Essence, as well as the Avenir—all sorted from the base to the highest trim. The highest price will be owned by the Avenir at around $47,000.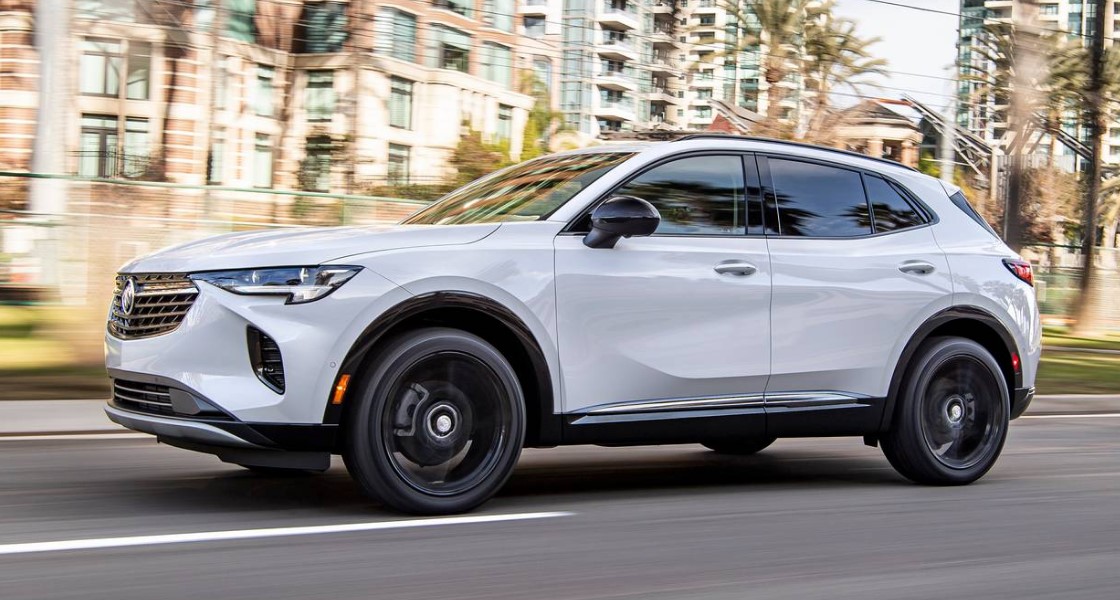 The Car's Exterior Look
How does the car look? As you search through the internet, you may find that the car has an outstanding look: sleek and neat, but not skipping its sporty design. The car is also having an elegant side as well.
Regarding what color lineup is available for this car, there is no information still. But you may have known that there will be red and black as shown in many photos online.
The ground clearance is decent, too. Hence, you can get the car to drive in challenging terrain safely without having to be worried about the car's under-space.
What About Its Interior?
With a so-so budget, it is difficult to imagine how the car will secure many top-notch features in it. But that doesn't mean the interior aspect is bad.
This car, you should know that it comes with a two-row seating configuration. The carmaker makes this car have an outstanding cargo capacity. The head and legroom are both spacious; making you feel comfortable when driving with your family.
The technology will also assist you to feel great driving this car. Driver assistance features, as well as technology related to infotainment, are predicted to be updated to the newest system.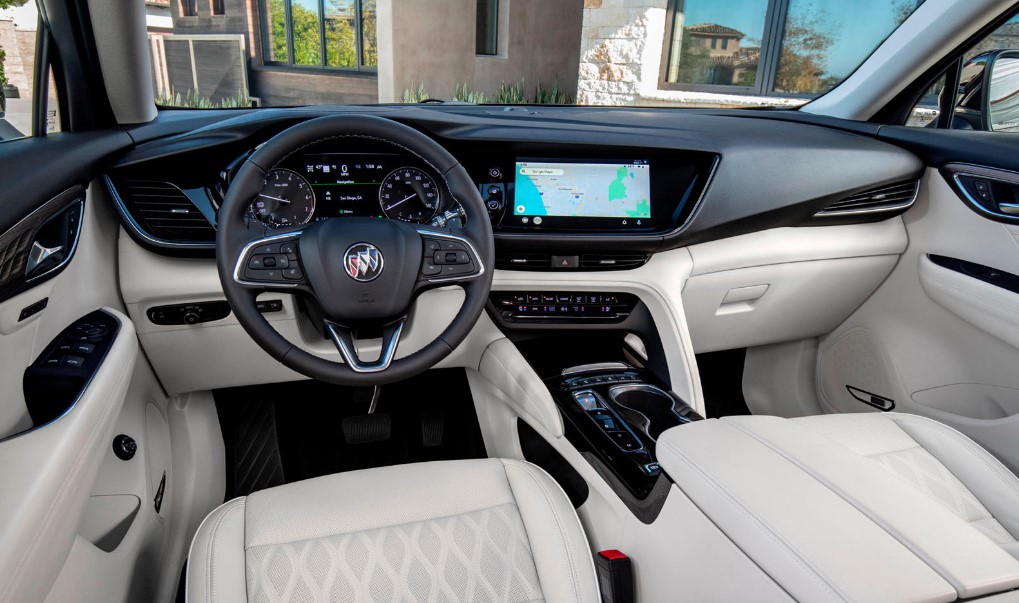 The Powertrain
Regarding the powertrain, the 2023 Buick Envision is equipped with a 2.0-L 4-cylinder engine that is predicted to be capable of making a solid 228 HP. With this comes a nine-speed automatic transmission. This is the same as the previously released Envision, which means, there isn't much to change when it comes to the car's powertrain.
The car is running using a front-wheel drive as its standard drivetrain, yet it also comes with an all-wheel drive as its optional drivetrain. If you opt to add the AWD drivetrain, it means you need to add bucks to improve your 2023 Buick Envision.