These days, the Grand National has nearly reached the status of having a cult-like following. A 2023 Buick Grand National would make a perfect addition to the brand.
There are plenty of reasons why the Buick Grand National or GNX is called a legendary sports car, but the primary ones would be its engine and how it helped to advance the development of muscle cars in America. Rumors of an all-new 2023 Buick Grand National release have been buzzing around and it is honestly not so far-fetched considering the likes of other iconic nameplates of Dodge, Chevrolet, and Ford are making comebacks.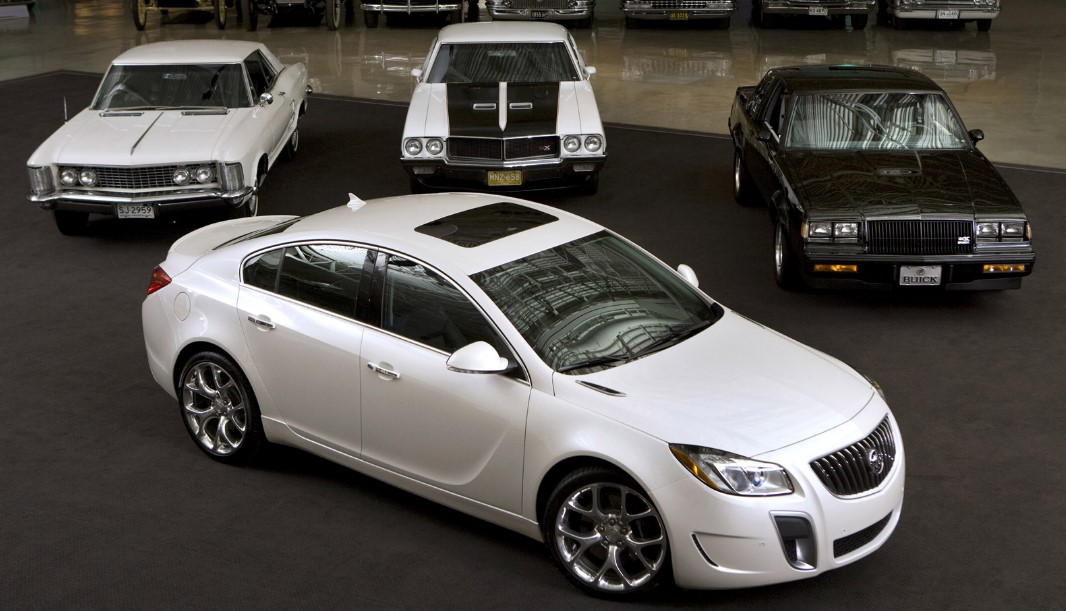 Expected Styling
As Camaro and Mustang cars are getting a touch of 60s style, it is exciting to see who between the automaker brands is going to be the first to give their vehicle 80s styling—but Buick would be the ideal candidate for this. It is widely known to use an old-school approach that appeals to older consumers.
If a new Buick GNX truly happened, it'd give the brand an upper hand on the market that looks to be extremely ready for a new fashion trend right now. It could carry an angled, rectangular frame that currently doesn't exist in the market other than things such as Cybertruck.
The Grand National is also notorious for being only sold in Charcoal Grey and Black. A white-colored exterior color that can be seen in the Buick Regal T-Type can create a handsome GNX. Other color options for the 2023 Buick Grand National would be great as well.
To satisfy the reminiscing generations, black and gray options can be served first, and then it'd be awesome if wider color options such as yellow, red, blue, etc. are also included. Who knows, a fresh color set may attract broader enthusiasts.
Possible Powertrain
The V6 engine that powered the GNX back then was what set it apart because it could fly, unlike the timid V8-powered vehicles that exist around the same time. According to the manufacturer's claim, it generated up to 276 HP and approximately 350 lb-ft of torque.
However, according to independent testing by an industry's trustworthy reviewer, it turns out to be entirely wrong. Based on their testing, the GNX produced nearly 300 HP and almost 400 lb-ft of torque. a 2023 Buick Grand National, if it's indeed true, can follow this footstep and it'd be awesome.
An all-new Grand National is expected to provide the options between a 3.6L V6 powertrain and a 2L turbocharged 4-cylinder engine. The Buick GNX would be equipped with a 3.6L V6 engine that produced almost 400 HP through its twin-turbocharged powertrain. They are most likely to be paired with automatic transmissions, but it doesn't close to a chance of manual transmission as an option.
Is a 2023 Buick Grand National a Possibility?
In 2015, it was reported that two nameplates under Buick were going to be resurrected: the GNX and GNX sedan based on General Motors' new rear-drive Alpha platform. The said platform was debuted with the Cadillac ATS and then used by the 3rd generation Cadillac CTS and 6th generation Camaro.
For a while, the Buick brand has been sluggish, it seems. The automaker's sales have been decreasing for the last half a decade, and 2021 would be the year with the worst sales of the most recent decade if the situation won't get better. They have lost almost 10% of the market share they owned and it seems like the drop would reach 20% by the end of the year.
So, it wouldn't be entirely wrong to say that this would be a perfect time to announce the 2023 Buick Grand National, which is probably the most popular sports car they've ever manufactured. The launch of this sports car nameplate can boost the brand awareness that can benefit Buick so much right now.