2025 Jeep Grand Wagoneer EV: What We Know So Far – Jeep has just released a teaser image of the next EV that it will add to its range, confirming that it will launch by 2025. We've known about Jeep's plans to launch four EVs by 2025 since September last year when it unveiled the baby Avenger SUV that will go on sale in Europe this year. It will soon be joined by the electric Jeep Recon Moab and the Jeep Wagoneer S EV that will rival the BMW iX and is underpinned by Stellantis' STLA Large platform.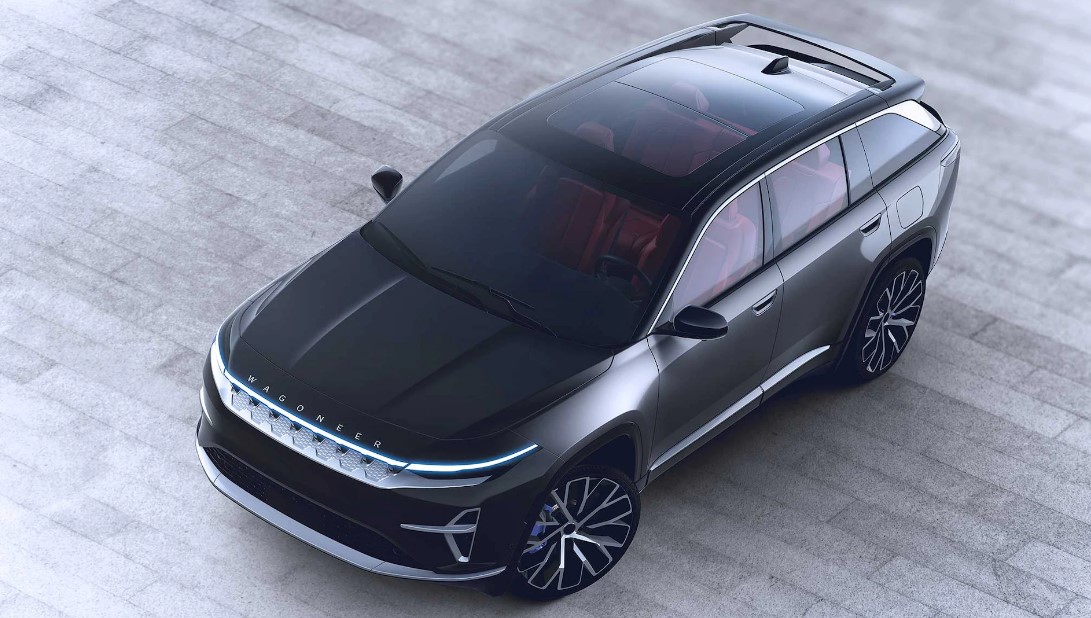 Limited details are known about the fourth EV from Jeep and unfortunately, this teaser image isn't particularly revealing. Indeed, all it shows is a vehicle under a blue cover. From what we can tell, it appears as though the model is quite compact and could be similar in size to the Avenger or perhaps even smaller. Whatever the case may be, Jeep will no doubt want to ensure that it is capable both on the street and when driven off the beaten path.
Overview
The Wagoneer and Grand Wagoneer are the biggest Jeeps ever, and after arriving last year, they've already gotten bigger, thanks to their new long-wheelbase L variants. Those models also introduced a new turbocharged I-6 engine to supplant the 5.7- and 6.4-liter V-8s in the shorter versions. A 4xe plug-in hybrid Wagoneer and Grand Wagoneer are on the horizon, likely based around that same six-cylinder engine. And then there is the fully electric model, which will arrive by 2025.
The biggest-ever Jeeps also delivers among the worst fuel economy figures in the lineup, and their launch timing amid inflation and gas price concerns are unintentional selling points for the future electric model. Already in the works before everything hit the fan, the electrified Grand Wagoneer was teased at a splashy "EV Day" event for parent company Stellantis in 2021. Jeep's CEO hinted the company would offer the EV only in Grand Wagoneer form, not the "regular," less posh Wagoneer, a move that makes sense given the expected premium pricing.
The 2025 Jeep Grand Wagoneer EV may look similar to the gas models but with special detailing, including what appears to be a closed-off grille and sportier bumper styling.
Partly, these styling changes will differentiate the electric model from the gas versions but also could be a hint the Grand Wagoneer EV won't exactly be a Grand Wagoneer underneath. We doubt Jeep will refashion the Ram-based frame and trucky underpinnings to hold a bunch of batteries and an entirely different powertrain; instead, it's a safe bet the STLA Frame EV architecture that'll underpin the upcoming Ram 1500 EV pickup will be deployed here.
Jeep probably could largely keep the Grand Wagoneer's top hat intact, simply mounting it to the electrified frame, or it could make more substantial changes–perhaps in a sportier direction. Details such as battery size, motor output, and the like are still a bit fuzzy, but as big as the Grand Wagoneer is, there is plenty of space for tons of batteries.
Engine
If the next Jeep EV is indeed similar in size to the Avenger, then it's possible it could be underpinned by the same eCMP architecture of the Avenger, also currently used by the Peugeot e-2008, Opel Moka-e, and Citroen DS3 E-Tense. If that's the case, then a similar electric powertrain to the Avenger may come standard, perhaps consisting of the same front-mounted electric motor with 154 hp and 192 lb-ft (260 Nm) of torque.
Providing the Avenger with juice is a 54 kWh battery pack that Jeep says gives it a WLTP range of 249 miles (400 km) over the combined cycle and 342 miles (550 km) on the urban cycle.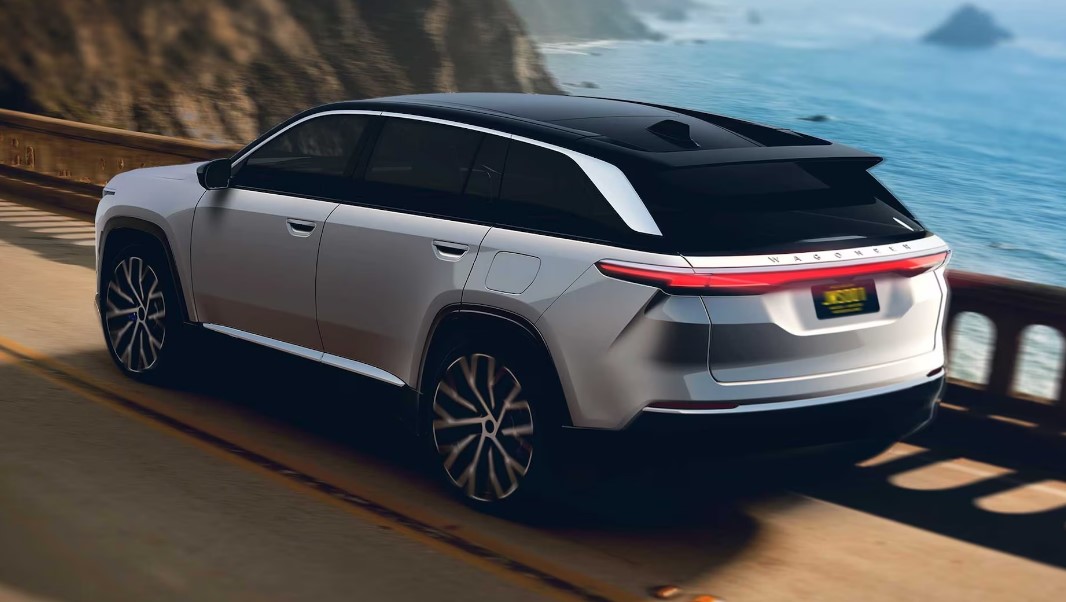 Price and Release Date
It will take inspiration from Jeep's gasoline models, but will also incorporate EV features like a grille that lights up. The Wagoneer EV has a futuristic appearance, yet it still looks like a Jeep. Jeep says that production will begin in 2024. We'll know more when the SUV is launched.
Jeep has not released pricing or detailed the standard and option features of the Wagoneer EV. It's expected to be more expensive than the gas-powered version, but it is likely that it will come in similar trim levels.