2024 Honda EV SUV, which consists of Honda Prologue and another one from Acura, is expected to be the first EV from Honda. What can we expect from this EV?
If you are wondering what the 2024 Honda EV SUV will look like, you are not the only one. The big H, which is a Japanese carmaker, has announced that its team will introduce the release of EV in 2024. This is considered as late by some, even though this carmaker made quick progress to launch hybrid vehicles back then. Now that they plan to come with an SUV, many people are starting to predict what it will look like. You too are curious about that, aren't you?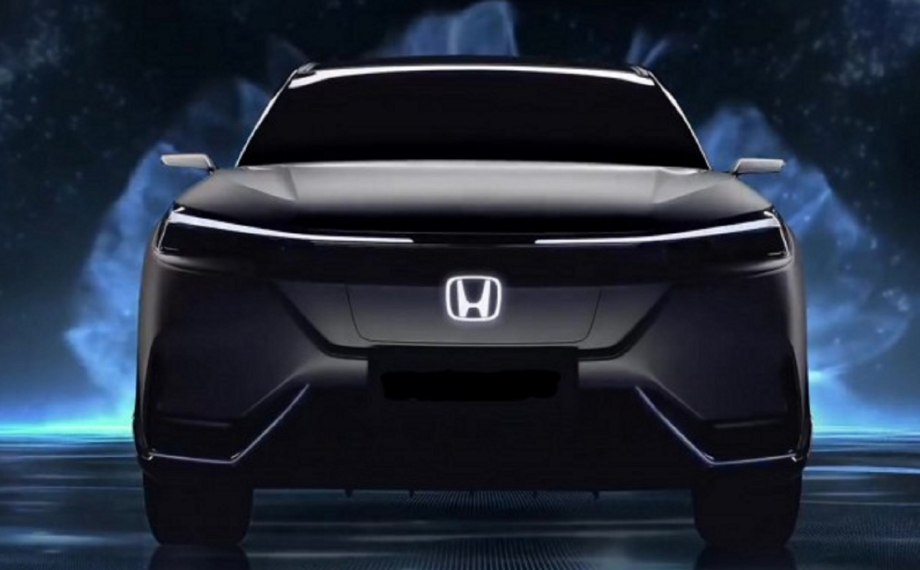 The Birth of Honda EV
Who says this carmaker has always been the first when it comes to adopting technologies for their vehicles? This time, Honda became a laggard in the terms of electrifying their vehicles. Compared to competitors, Honda halts their EV launch to 2024, expected to come late in 2023. While for the competitors, many of them are coming as fast as in the late 2022 or early 2023.
The birth of the Honda EV is expected to be pioneered by an SUV. According to sources, Honda and Acura—its high-end brand, are expected to launch Honda Prologue and 'still unnamed' model in 2024. There is not much information we can deliver on this issue, as the carmaker itself hasn't announced much useful news as well from their counterpart.
News mentioned that their cars will be running using the powertrains made cooperatively by General Motors and Honda itself. However, it doesn't mean the 2024 Honda EV SUV will be designed by this competitor as well. The interiors and the outer body surely will be designed by Honda itself.
As for the design language, we can predict that will be much more like its current mid-size SUV or a compact SUV. Futuristic looks will surely be there to attract potential buyers, yet the base is predicted to be similar to the fueled SUV and the hybrid ones.
Hence, the builds you will see on this 2024 Honda EV SUV will be like HRV, CRV, Passport, or maybe the Pilot. Note that many predict that the 2024 version of Honda's EV SUV will be a two-row one, not a bigger one. However, some sources believe that this car will also have its third row.
What Comes as the Interior?
It is pretty hard to define what the interior of this upcoming car looks like. Admittedly, we are lacking in information, as the carmaker itself hasn't yet announced what their car will look like.
However, we are pretty sure that this carmaker will make its best when it comes to creating the interior of the vehicle. We are sure that the pioneer of EV in Honda will have the best seating quality. To include into the details, the 'dashboard details', such as the digital gauge, steering wheel, the buttons, and of course its entertainment panel, have a lot to offer us.
Include, you will also get the newest, the most updated entertainment software for the entertainment aspect. Features like Android Auto, Apple CarPlay, USB connection, and other things important to make sure the entertainment details are all-out will be there to complete the car.
The Powertrain
Since it is an EV, it would be different to understand the car's powertrain. As mentioned earlier, the carmaker is partnering with General Motors in terms of making the platform. Honda will also use General Motors' Ultium battery management system. This partnership makes Honda share the same system as several EVs like Chevrolet Silverado pickup truck, 2022 GMC Hummer EV pickup truck, 2023 Cadillac Lyriq SUV, 2024 GMC Hummer EV SUV, and the Celestiq from Cadillac.
Since the 2024 Honda EV SUV is planned to share the same powertrain as several cars, a Cadillac Lyric, for example, we can predict that Honda will have their SUV pioneers share similar strength in producing its power.
Cadillac Lyriq, which is planned to be released in mid-2022. The car is expected to have a 100-kWh battery which is paired nicely with a read-mounted electric motor. The power production is estimated to be up to 340 HP with 325 lb.-ft. of torque.
The Cadillac Lyriq is said to have a fast charger that is powerful enough to make recharge 190 kW in around 30 minutes. With this power alone (190 kW), you will be able to travel 200 miles of distance.
So, with these details of Lyriq, the 2024 Honda EV SUV—the Prologue and the one from Acura—is also having these as its powertrain capacity. Sounds promising already? Well, wait until the carmaker officially releases the car.