In 2023 VW Amarok's new design has come out, just visit the official site to see the teaser of this car.  Read the information below for some details.
2023 VW Amarok as known as Volkswagen Amarok is a pickup car designed by Volkswagen Commercial Vehicles since 2010. Most of the pickup cars came from North America, and the most popular manufacturers are Ford, GM, RAM, and Chevrolet. Recently, VW Amarok starts to build up a partnership with Ford. That is the new design of Volkswagen Amarok that will be available in 2023.
Well, VW Amarok itself is a well-known pick-up car with a unique design. As we know, most pickup cars did not have the luxurious features as the Volkswagen. Especially with the new product, it has some kinds of style from Ford. The combination of these two styles will hit the market after being released. Although all details are not revealed yet, it has still become one of the new cars which have been waiting for a long time.
Is There a New Model Amarok Coming Out?
Yes, there will be a new design that is based on Ford's preference. It was said the new 2023 VW Amarok will be 3.93 inches longer, and more than 1.57 inches wider than the previous one. If it is compared, the new model measures 206.9 inches long and 76.9 wide.
What Engine will the 2023 VW Amarok Have?
Rumor has it that the new Amarok will likely use a Ford Power Diesel Engine. It was found in the Ford F-150 that produces 190kW of power, and 600Nm of torque. There is also a 2.0-liter twin-turbo diesel with four cylinders set in the new 2023 VW Amarok. It was the same with Ford Ranger Ute and Ford Everest SUV.
In addition, this car provides a single-turbo engine that can boost136kW/405Nmor125kW/390Nm. Then, there is also the twin-turbo versions with157kW/500Nmoutput. Moreover, there might be two choices that will be offered, a 2.0-liter twin-turbo diesel with four cylinders, or a German brand of a 3.0-liter TDV6.
How Much Is A 2023 VW Amarok V6?
It is more expensive than its predecessor. The cost of a 2023 VW Amarok is predicted to be $45,890 for the basic trim level Ute Amarok to $81,490 for the top-of-range Ute Amarok. Rumors spread that the cost will be higher than this year. For the right estimation, we can only wait until the pre-order opens.
For real fans, the price is surely not a problem as long as the overall model is very satisfying. Find the teaser on the official site to see the new design. It uses leather for the interior.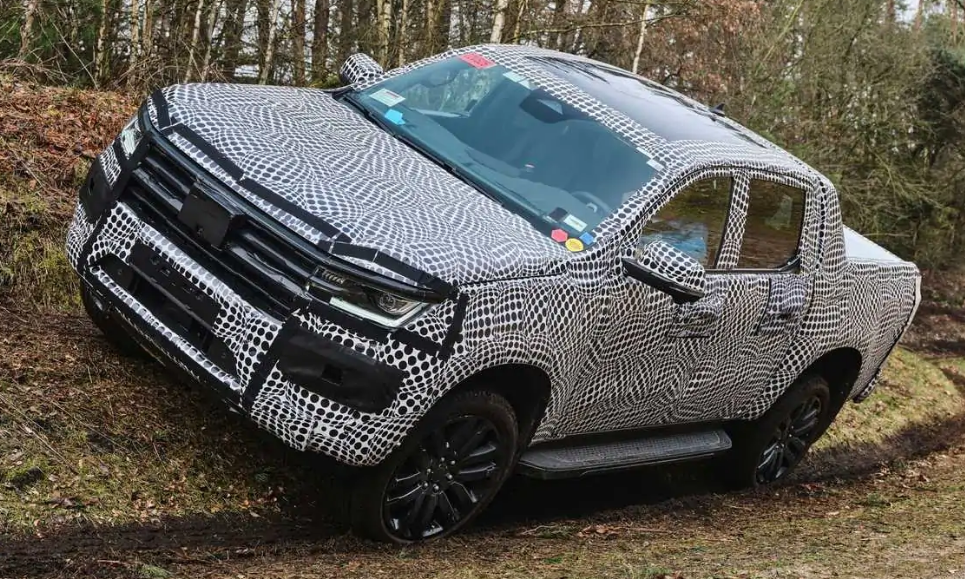 2023 VW Amarok Specs
The new VW Amarok will be coming out next year. It has a more charming design, and this truck is ranger-based with the same mechanical. For the dimension, the length is 5,181–5,254 mm (204.0–206.9 in) for a single and double cab, and 5,900 mm (232.3 in) with an Extended Bed. Then, the width is around 1,944 to 2,019 mm (76.5 – 79.5 in), while the height is from 1,820 to 1,878 mm (71.7–73.9 in) for Single and Double Cab. The weight is from 1,872 to 2,324 kg.
What is the interior of the car? Well, the new VW Amarok interior is a combination concept between Volkswagen and Ford. It gives us the taste of new features that are inspired by Ford's Ranger. Ranger is one of the most sold-out trucks ever.
This combination, surely makes some fans expect it more than before. It is also going to be a modern midsize pickup based on the technology. Nowadays technology has advanced far more than expected.
Many people have already fallen in love with the features of Volkswagen. There are a lot of pickup cars available, but Volkswagen still leads the way. The only rival which can match it is the Mercedes X Class. But still, Volkswagen Amarok will be one of the most popular pickups ever.
For car enthusiasts, the new design of the 2023 VW Amarok surely can attract their attention. It is the same for Volkswagen. Before the car unit even comes out, the waiting list is already very long. Therefore, make sure to prepare your budget and be ready to order when it is released.