The TRD trim is an undeniable rougher specimen than the base trim of the Camry. Read how the 2023 Toyota Camry TRD will arrive soon in the following.
Stepping on the sixth year of production of its current generation, the Camry has been successfully sitting as the best-selling mid-size sedan for 20 years in a row. One of its extensively loaded trims, the TRD contributes to some of the numbers by attracting drivers who favor a sharper vehicle and a more fun driving experience. See how the 2023 Toyota Camry TRD will be possibly revealed in the near months.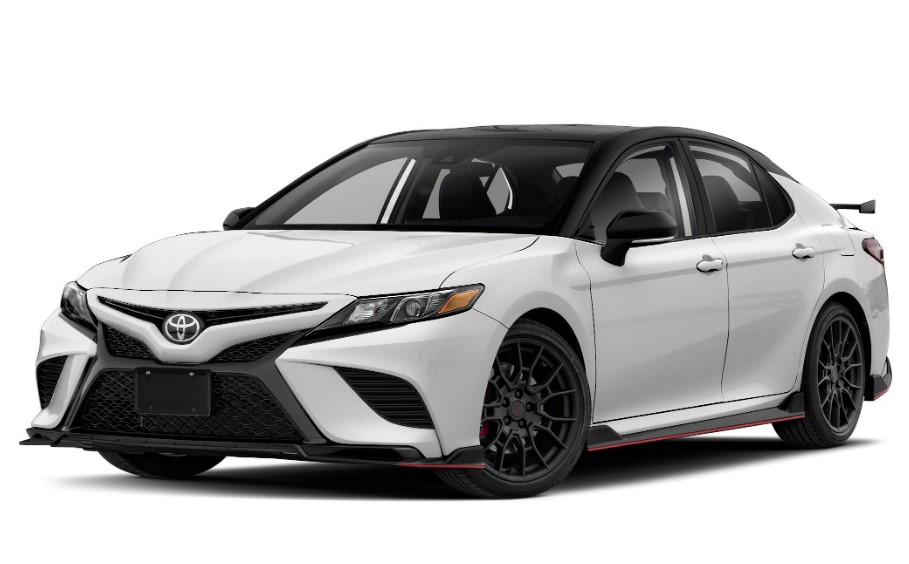 How the Camry TRD Variant Was Born
The debut of the Camry TRD trim in 2020 represented Toyota's passion to throw more aggression at its well-received mid-size sedan model. This specific variant is equipped with a 301 horsepower V6 engine paired with 8-speed automatic transmission, a bold aero kit, larger brakes, and sport suspension tuning.
Not only that, this specific trim grade offers racier rides by using retuned dumpers boosted by firmer springs, resulting in approximately 0.6" lower height of the ride. Wider and lighter wheels, extra chassis bracing, and sturdier anti-roll bars covered in summer tires. It also received a 0.9 wider front brake rotors diameter and a trim-specific exhaust system.
This set of adjustments results in a more engaging car to drive compared to the other Camry's trim levels. What's more important is that TRD trim is also the cheapest alternative buyers can opt for in a 6-cylinder Camry, which is extremely unusual for an off-road focused vehicle.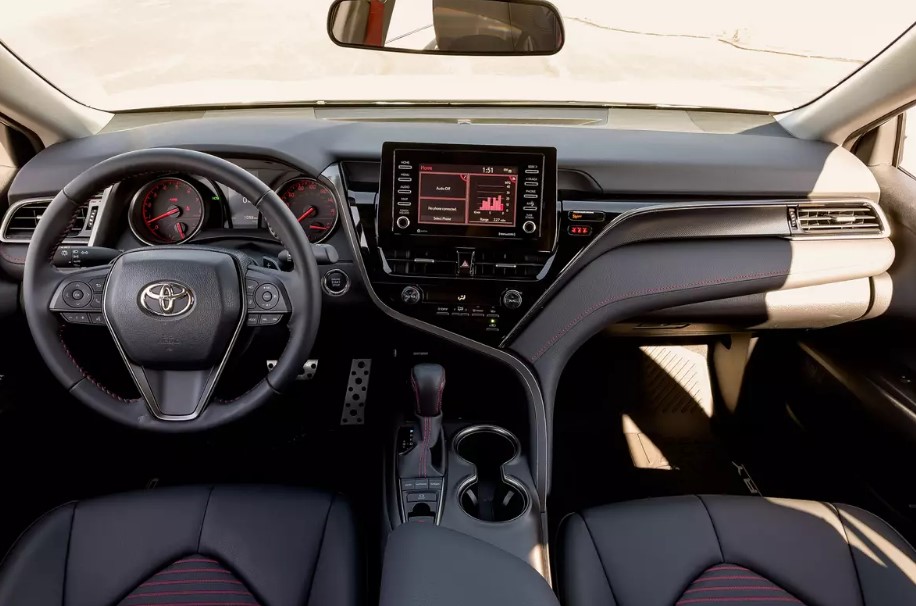 New Changes for the 2023 Toyota Camry TRD
A new Toyota Camry generation is expected to arrive not too far from now, but apparently, Toyota decides that even the current one still deserves to be given some love. Just recently, the manufacturer announced that the upcoming model year of the Camry is going to bring some new additional features for the Nightshade package.
This Nightshade Edition offers a grille that matches the TRD variant. To follow the aesthetic of this specific part, it also receives plenty of blacked-out features such as exterior badges, rear spoiler, and door mirror caps, along with the taillights and headlights. The window frame that used to appear in chrome accent also has been replaced by a black shade as well.
For most parts, the 2023 Toyota Camry TRD won't differ much from the current model year. It is still going to be powered by the 301 HP 3.5L 6-cylinder engine, which is very much sufficient as it's faster than its close rivals the Hyundai Sonata and Honda Accord.
Other trim-specific features such as LED headlights, sporty exterior attributes including the overall outer design, wider wheels, and grille shape are also expected to be maintained. These attributes are shared with the XSE trims, except for the 19" wheels.
Several parts of the interior are also made to be different between these two trims, including the TRD exclusive leather-covered steering wheel, SofTex-wrapped, red-stitched seats, a trim-specific shift knob, gauges, aluminum pedals, floor mats, keyless entry, etc.
To mention several interior amenities shared between the TRD and XSE trims that you probably can find in the 2023 Toyota Camry TRD, there are dual-zone climate control, navigation, adaptive cruise control, and JBL stereo sound system, an 8" infotainment system, and heated steering wheels.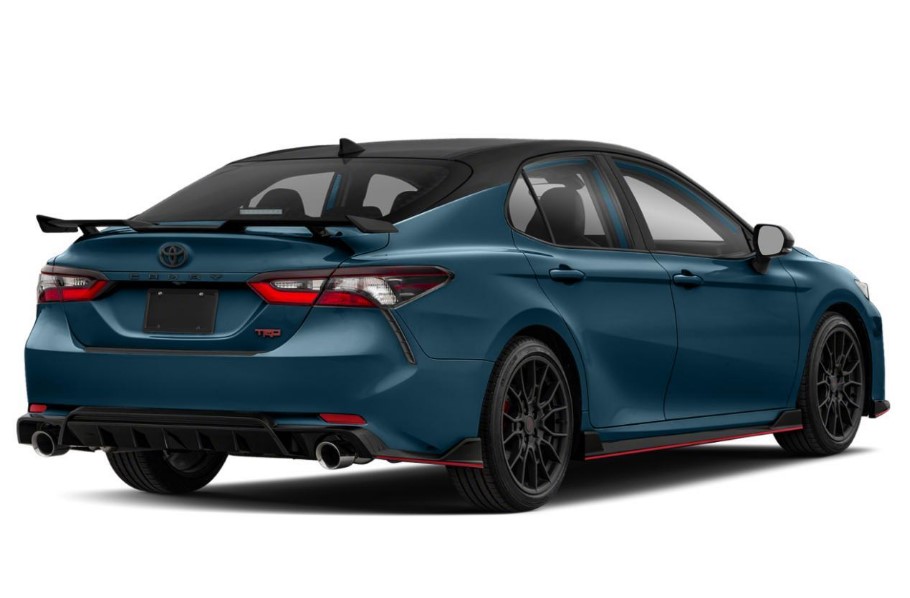 Predictions of Release Date and Pricing Range
Toyota sedan lineup is known to offer less exciting base engines and the Camry is not exactly an exception. However, the TRD trim was actually launched to shift this belief and so far, it has been successful at doing its job by offering an enhanced power up to 93 HP. The only reason why the TRD trim is rather underrated is that most consumers wouldn't expect this much power provided by a Camry.
No detail about the 2023 Toyota Camry TRD price has been revealed to this day by the Japanese manufacturer. However, it is estimated to begin at approximately $34,000—which is around $7,000 pricier than the cost of the entry-level trim. Considering the set of additions it offers, it's definitely not overpriced at all. The 2023 Toyota Camry as a whole, and especially the TRD, is worth checking out if you're looking for a mid-size sedan that can provide power and comfort.
The 2023 Toyota Camry TRD is going to be available in the upcoming months, but the exact date is not announced yet. More details on availability and pricing were said to be unveiled soon by the manufacturer, possibly by summer.