Curious about when the 2023 Toyota Camry release date? Find out the answer in this article below.
If you are a fanboy/fangirl of Toyota Camry, the news from Toyota that soon they will release another Camry will make you go crazy. You may also begin to ponder, when is the 2023 Toyota Camry release date? Well, it is a normal thing and you are not the only one that wonders about that. In this article below, we will discuss when the car will be released and provide some information about the design of the car.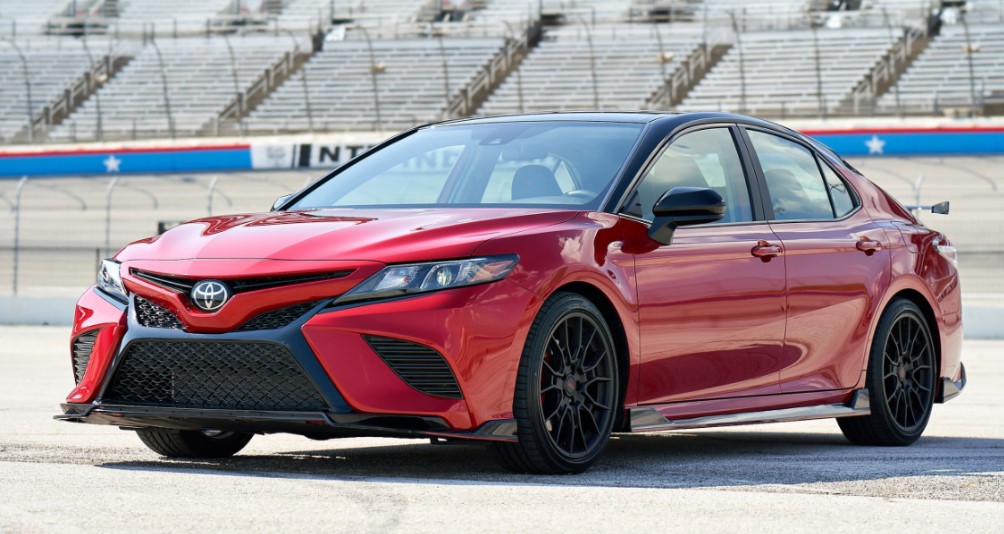 2023 Toyota Camry Release Date
Recently, Toyota has released a press statement that they will soon release a 2023 Camry. The 2023 Camry is said to be in its eight generation which offers many trims to suit your style and budget.
Although there is such information conveyed to the public, there isn't any information about when the 2023 Toyota Camry release date is. However, people are predicting that the car will be released in Fall 2022. Whether it is right or wrong, we only can wait for an official statement from the carmaker itself.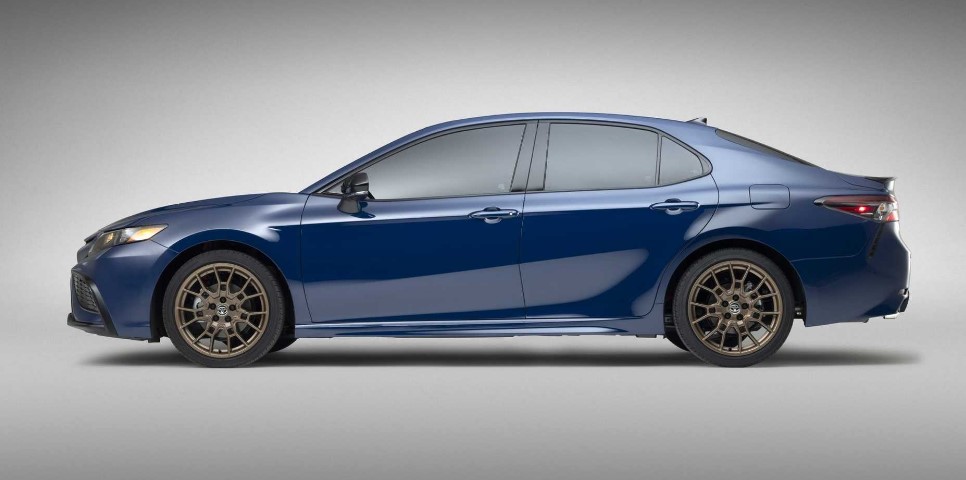 The Minor Redesign
Once you know that the 2023 Toyota Camry release date is still uncertain, you may begin to wonder whether there will be a major redesign that is soon to be offered into the car.
Given there is an announcement that the car will be 'packaged' in many trims, it makes it understandable that people will think there is a major redesign from the carmaker. However, there is no supporting statement that can be inferred from the carmaker's recent press release.
Even so, it doesn't mean the car is packed with the same overall features. Sources mentioned that there are six trims that will be offered in the following release of Toyota Camry. This will include the LE, XLE, SE, XSE, SE Nightshade Edition, as well as the TRD trim.
You may get that there is no L trim from the lineup. Yes, that's true–according to sources, you will not get the fleet-targeted L trim since it is eliminated from the lineup. Another improvement is related to the XSE version, which offers a sportier version as it comes with hybrid powertrain–coming with gas and electric as its fuel.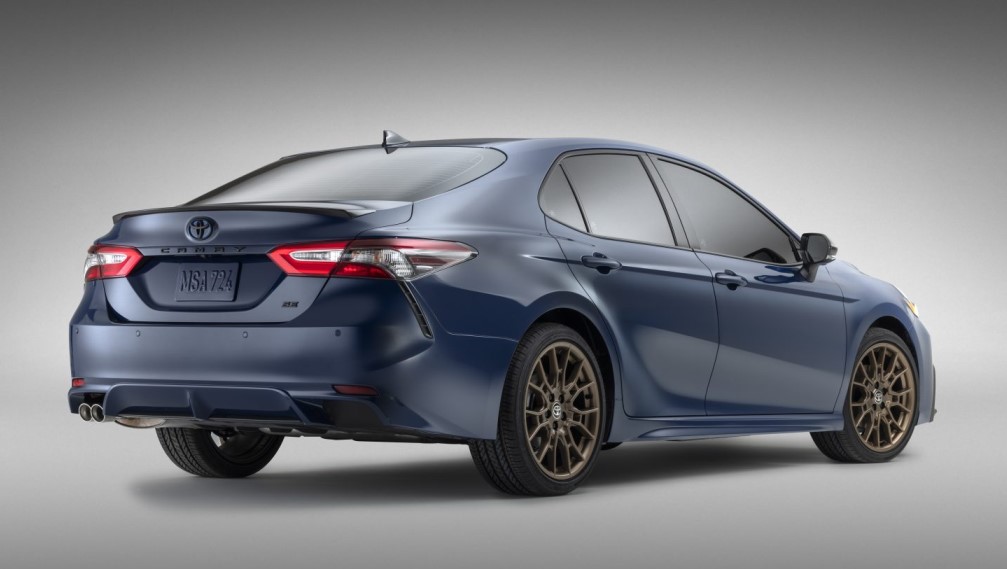 A Carryover Design
If you wonder what design changes you will notice, well–you cannot see that clearly. Sources haven't even mentioned about the midsize sedans change in terms of design, but many are predicting there won't be any design improvement since it is planned for 2024.
Therefore, the equipment and the styling of this car will be carried over from the 2022 version. A full redesign has been done on its 2021 version–so it is understandable that the car does not undergo a major facelift.
Although there is no answer still about the 2023 Toyota Camry release date, you can still expect the car to be a cool hybrid vehicle given its outstanding features.
To mention some, you will see a mesh grille on its front facade, as well as mirror caps, rear spoiler, as well as aluminum alloy wheels 19 inches in size and are covered in matte bronze. Inside, you can also see that the materials of the seating are top-notch; offering a sophisticated look just like what Camry does to many of their previous releases.
The car is also equipped with a 7-inch or 9-inch central, floating touchscreen that can be used for both navigation and multimedia purposes. To improve its usability, the carmaker is equipping it with smartphone connectivity. This will not only include Bluetooth connection, but also USB and smartphone-related features like Android Auto or Apple CarPlay. Interestingly, sources have also mentioned that you can use Amazon Alexa on the future release of the 2023 Camry.
The Engine Aspect
Although the answer of 2023 Toyota Camry release date isn't available still, there are many people wondering about the car's engine.
It is predicted that it won't be that different compared to the current release. The car will come with 203-horsepower, as well as 2.5-L 4-cyl engine. The XSE model, which comes with a different system on its exhaust, is coming with 206-horsepower.
As for the XLE and TRD trims, you can get it with a higher horsepower count at 301 HP. These two trims are operating with a 3.5-L V6 engine. As for the transmission, it will use an eight-speed automatic transmission and is working with a front-wheel drive.
To sum it up, you may not get the answer of the 2023 Toyota Camry release date so far. However, it is predicted that the car won't be much different from the current release.