The 2023 Toyota 4Runner will bring a significant return to the midsize SUV market. The urgent need for upgrades means more power and an important luxury addition to it.
2023 Toyota 4Runner is at the moment being the 5th generation. With obsolete mechanics like the 5-speed gearbox and the aging 4-liter V6 engine, the 4Runner is currently looking for the long-awaited update, both outside and inside. We are lucky because there are rumors that 4Runner will be refreshed by Toyota in 2023. With the latest line update of Toyota Tundra, the 4Runner in 2023 is expected to have some exciting new features. Toyota has a great midsize SUV with 4Runner. However, obsolete technology has pushed its limits in these recent years. The previous 2009 generation got features and minor improvements over a decade ago. 4Runner is late to upgrade.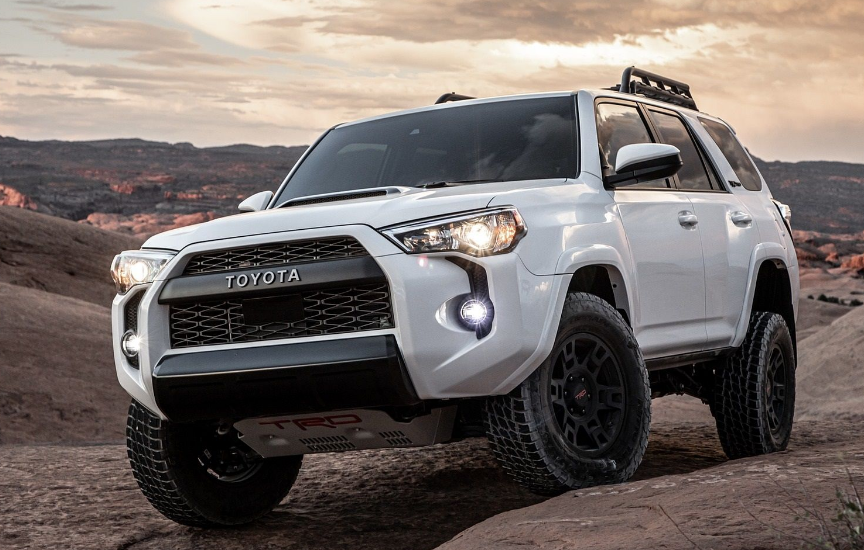 2023 4Runner Introduction
With the addition of TRD Pro to the 2022 model lineup and each model's commitment to hybrid products for each model, the Toyota 4Runner 2023 has plenty of fun. Just check out the 4Runner set coming out next year. Following the winter or fall release trend for the upcoming model year, the new Toyota 4Runner is expected to hit the market in late 2022. Therefore, it provides a year of tweaks and bug fixes before Toyota releases the upgraded 6th Generation 4Runner.
Announced 12 years ago, 4Runner's 5th generation may provide clues as to when its 6th generation will be officially announced. Additionally, production could begin sometime in September this year. The first car will be sold in the market just in December or Christmas time.
You Must Also Read: 2023 Toyota Camry
2023 4Runner Engine
Despite being able to tow 5,000 lbs, the 2023 Toyota 4Runner engine has a big chance to be upgraded. The current model only offers a 4.0-liter V6 engine. This outdated engine equates to a total MPG rating of just 17.
The 2023 4Runner model will be equipped with a more fuel-efficient 2.4 liter turbocharged 4 cylinder engine that can produce the same or more horsepower as the current engine. In addition, there is a V6 option that can add traction and performance features for off-road adventures.
Toyota has promised to offer hybrids to all models by 2025. As we see, Toyota releases a hybrid 2022 Tundra, and the 4Runner will also be part of this lineup. Toyota Tundra includes the V6 iForce Max, which offers a hybrid choice. It is also a marvelous upgrade choice for the 4Runner. Not surprisingly, several versions of the Toyota Highlander 2.5-liter 4-cylinder hybrid engine will also appear in the 4-Runner. However, these options help to save on pump costs and the environment.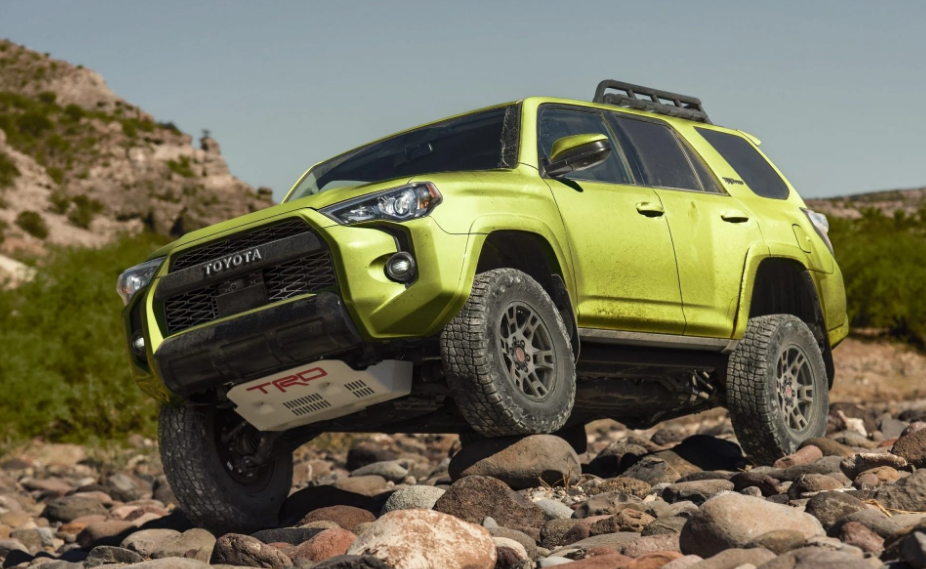 2023 4Runner Features
TRD Pro trim level adds some necessary improvements to the suspension system, but the present Toyota 4Runner can use several suspension options. The car has double-wishbone front suspension, coil springs, and wishbone rear suspension. In addition, the 2023 Toyota 4Runner comes with a Toyota body platform that's used in the Land Cruiser and Tundra. It is a smaller version, but it is useful for suspension and handling, making it more comfortable in driving on the ground and the pavement.
Moreover, the 2023 Toyota 4Runner is currently slated to be standard equipment in 2022. There are power windows, climate control, infotainment system, power seats, and dual-zone, but they are just ordinary. In some ways, 4Runner lags behind other Nissan Muranos.
Again, taking the improved Tundra as an instance, the new 4Runner will be impressive. The new infotainment system and upgraded materials may impress you for a long time. Also, look for advanced features like an extended sunroof and climate control.
The current version utilizes a 5-speed automatic transmission. Such a gear number will result in poor fuel economy and reduced towing capacity. 5-speed is so out of date that competitors haven't shown it yet. For Toyota 4Runner 2023, the transmission will be upgraded to a minimal automatic transmission with 8-speed. At best, the car will use a manual10-speed like the Branco Ford. However, the transmission has undergone significant upgrades, mainly with the hope of reducing emissions and increasing fuel economy.
2023 4Runner Price
Currently, 4Runner is priced at $37,305. It sets the mid-range SUV apart from its competitors. It is expected to cost at least $40,000 for Toyota to remain competitive, profitable, and able to offer the long-awaited upgrade. However, if Toyota shows what the 2023 Toyota 4Runner looks like, the price justifies the upgrade.