Wondering what the 2023 Subaru Outback got to offer? Despite the state of having no official announcement, here's what we can predict about this car.
Craving to know about the 2023 Subaru Outback? You are not the only one who does that. This Japanese carmaker has yet to unleash the information—even for a glimpse—about the 2023 upgrade for this lineup. But from what we have gained from various sources, it is mentioned that this car won't release a total makeover for the upcoming Outback. Learn more through this article below.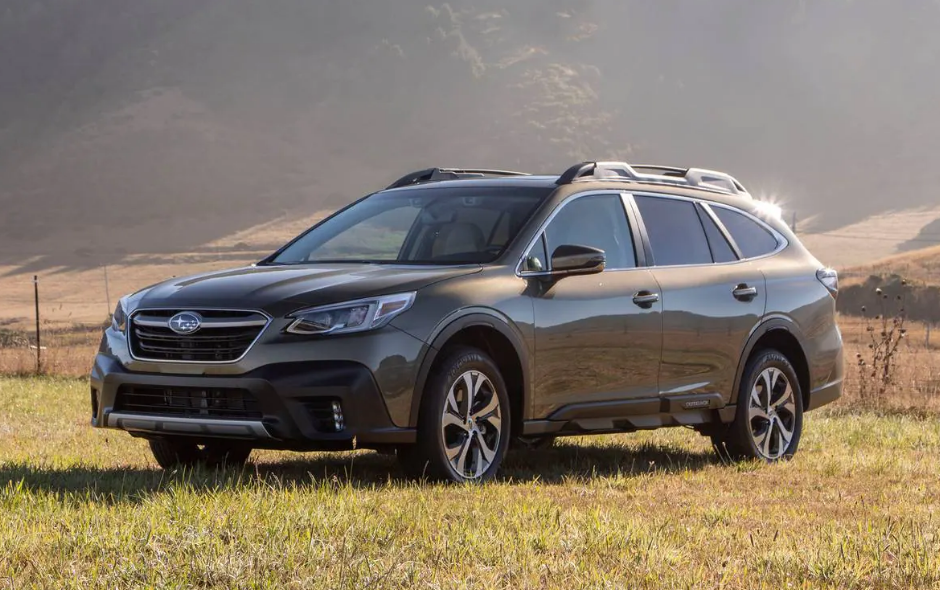 The 2023 Subaru Outback Redesigning
For this generation, Subaru Outback 2023 version comes as the fourth-year release of the lineup. From what people are seeing, Subaru keeps the major change exclusive once every five years. It means the 2023 version of Subaru Outback won't be getting many things to remodel. But still, something has to be changed, hasn't it?
Minor but many changes are made in the exterior and interior side of the car. The 2023 Subaru Outback will be a lavish car that outshines its competitor despite being a car that dares to get on dirt. Modern and 'shiny' (literally), the exterior design of Subaru Outback won't be coming back into the last generation's looks.
Minor changes are predicted to be visible in its headlights, grille, as well as it's bumper. However, to what extent it is changing, we have no idea about that. Several color options—part same, part new—should also be welcomed in the 2023 release. Besides, we shouldn't expect many improvements to come.
SUV, Yet Not that Strong
Sources mentioned that despite the carmaker's claim for being an SUV. It is true that several features will give everyone an impression that Outback is an SUV, such as the ground clearance, the basic AWD for all trims, and a smooth ride while on slightly difficult terrain. But the car isn't the right choice if you need it to crawl some rocky terrain.
For some, the power production capacity isn't a problem—given it is a mid-size SUV with five passengers (max) to tow. The power that this car can produce is 260 HP, 'made' from the work of the turbocharged engines. With that amount of power production, it is accompanied by 277 lb.-ft. While this one is said to be a major leap, it cannot be said as strong enough for SUVs. But to tackle daily tasks, it can be considered enough.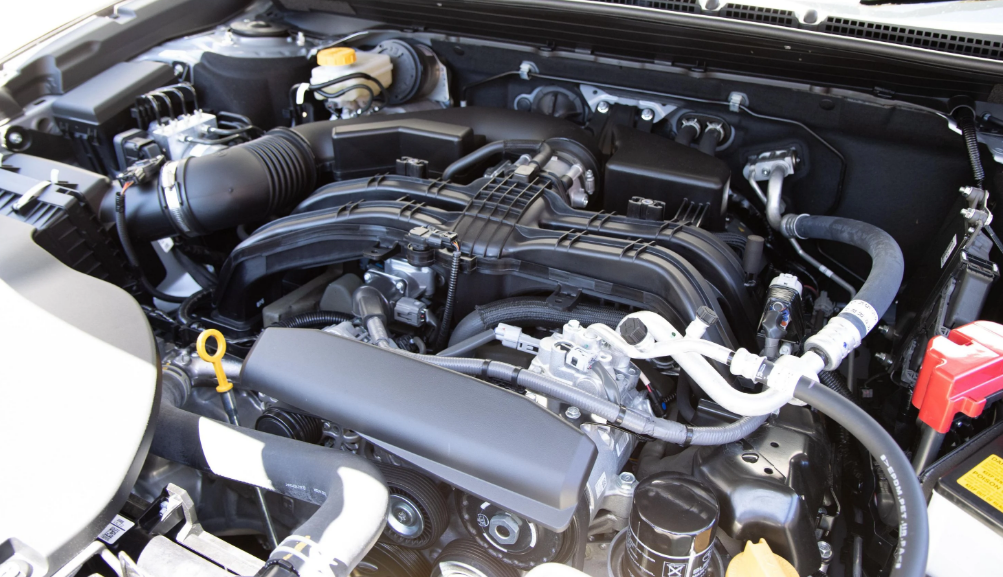 The Drivetrain
Aside from talking about the 2023 Subaru Outback powertrain, which consists of a 2.4 L direct-injection engine, turbocharged, you will also need to know about its transmission and fuel economy.
From the data that we have gathered, this Subaru lineup is using a CVT transmission. It doesn't seem to use manual transmission, but we will never know until the car is released. With this transmission type in mind, that should keep the car to be running with frugal fuel use. However, it is said the vice versa.
Probably the engine option pays its price on the 2023 Subaru Outback's fuel economy. The combined fuel efficiency (for highway/city road driving) stands at 10 km/liter. Make it apart, you'll get 9.17 km/liter for driving on city roads, and 12.2 km/liter if you are driving on highways.
While this can be a subjective opinion, there are other cars that have better figures for fuel-efficiency. Hence, consider choosing another car if you're thinking about fuel economy a lot. Plus, it seems to offer a hybrid engine if you want a car that follows the current trend.
Inside the Cabin
What about the interior of the 2023 version of Subaru Outback? Nothing is released officially, yet we predict that there isn't something special. The seating will still be perfect for five passengers (including the driver), and it will still be a two-row mid-size SUV. The seats may get a bit more colorful, and it is predicted to be made from leather in higher trims.  While for lower trims, it is predicted to be made from faux leather.
As you enter the car and throw your first glance, you may think that the car is nice for a mid-size SUV. And with its colorful seating, the thrill of driving a mid-size SUV will escalate.
On the 2023 Subaru Outback mid-front, you will see an entertainment touchscreen panel—sized 11.6 inches. What's unique about this panel is that it is installed vertically. This can be unusual given that normally you will find it installed horizontally. Completing this entertainment panel, you will get access to Android Auto and Apple CarPlay to complement the basic Bluetooth and USB connectivity.