What can you get from a 2023 Subaru Forester? This article below will show you what people can expect from this mid-size SUV.
It is estimated that the new 2023 Subaru Forester will be released in the fall of 2022. If you are a Subaru car fanboy, then this news will bring you a lot of fun. However, there is still no news or announcement about the details of this car lineup. Will it be worth purchasing? People seem to be making a lot of fun when reviewing it. Despite it being just a prediction, this is nice information you may need to know about this car.
Will Subaru Forester 2023 Version be Any Different from The Previous Release?
Subaru has not said anything yet about this car's features but may expect that this car will not bring much different than the current release. What does that mean?
It seems like people have seen a major upgrade in the current release. Therefore, the exterior, interior, and the engine may not offer you something interesting to ponder about. Yes, it is similar or even 'very' similar, to the current release. Minor changes may exist, but we don't know which posts will be the home of these minor makeups.
How Many Trims Will There Be?
Well, there isn't any sure thing about this, but we can say that the upcoming Subaru Forester will come with six trims. These will include Subaru Forester Base, Premium, Wilderness, Limited, Sport, and Touring. For the price, it will start with the Forester Base first and end up with the Forester Touring.
The Exterior Aspect
Marking our way from the exterior side, the 2023 Subaru Forester will remain a mid-size SUV with four doors available leading to the passenger compartment. Additionally, the one rear door will lead you to the 'warehouse' in the car.
You can expect a bolder look from all Forester trims, which will include a cooler front fascia, headlights, grille, as well as fog covers. Each trim level will have different look in it, but you should not expect that it'd be much different from one another.
The color choice too may also be relisted. Too bad, we still don't know what color choices we will be able to obtain in this upcoming release.
As it is an SUV, it is expected that this car will have a decent enough ground clearance. According to sources, you will get 9.2 inches of ground clearance plus a skid plate in the front. This feature will make sure that your car is ready to tackle wilder trails.
The wheels, too, should not be skipped from the talk as well. Following the type of this car, the wheels are designed to be suitable for tackling harsher trails. It is expected that the car will use all-terrain Yokohama GEOLANDAR A/T tires.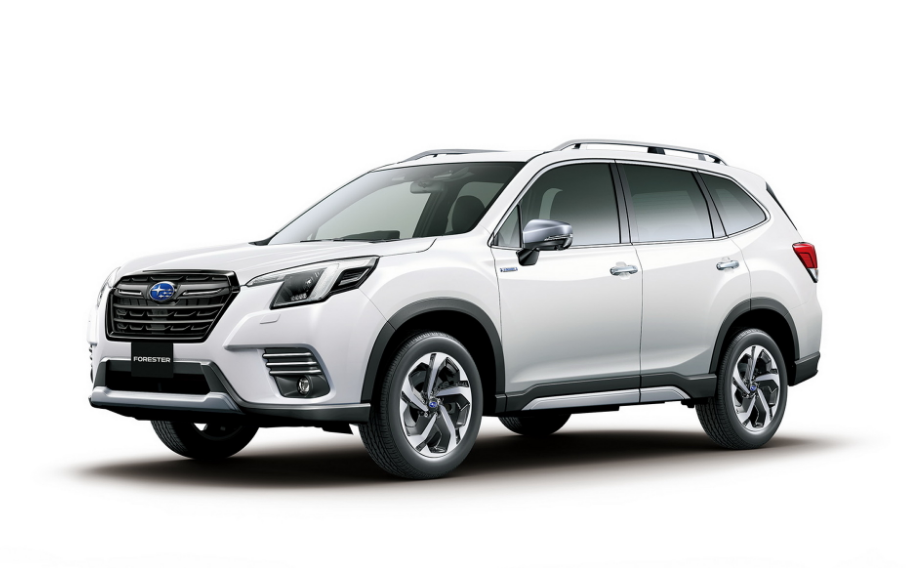 The Interior Design
Planning to peek inside? The upcoming 2023 Subaru Forester is designed to be stylish as its front look offered. According to sources, the upholstery used in this car is top-notch, especially for the Wilderness trim. This trim will come with a durable, water-repellent upholstery StarTex upholstery. Added to the team are all-weather floor mats.
The gauge used is pretty standard, though, and the multimedia panel is 8-inch in size. For the base trim, it is way smaller, which is 6.5-inch only. The multimedia panel, if you wonder, is also integrated with smartphone connectivity, such as Apple CarPlay and Android Auto. Don't skip the basic ones such as Bluetooth, radio, and CD player.
To conclude, each trim may offer a different look inside. But only the Wilderness trim which is pretty different from the rest of the trims.
The Forester's Engine
Wondering what comes up as the engine of the 2023 Subaru Forester engine? Turns out that the engine for all Subaru Forester trims remains the same. This means the six trims share the same engine type, which is a 2.5 L Subaru BOXER engine. This engine is predicted to be teamed up with a CVT transmission, making it a car with decent fuel economy.
With this engine specification, you could expect a 182 HP and 176 lb.-ft. of torque. The powertrain is paired with an all-wheel-drive drivetrain, making it a perfect car for tackling tricky terrain. However, it may not be as powerful as you might think it would be for an SUV.
You may be attracted to having a car, or an SUV, which has a decent fuel economy. That calls for the 2023 Subaru Forester since you will have a car with a configuration of 28-33/25-26 MPG for highway/city roads.