What can we see as a new modification from the 2023 Subaru Ascent? Find out the answer in this article below.
Will we see a complete remodel of the 2023 Subaru Ascent? We'll never know the reason until the carmaker itself announces it. But for now, that will be fun to discover what you can expect from the upcoming release of this Subaru car lineup. So, let's take this as a reference that'll help you get to know Subaru Ascent in the 2023 version.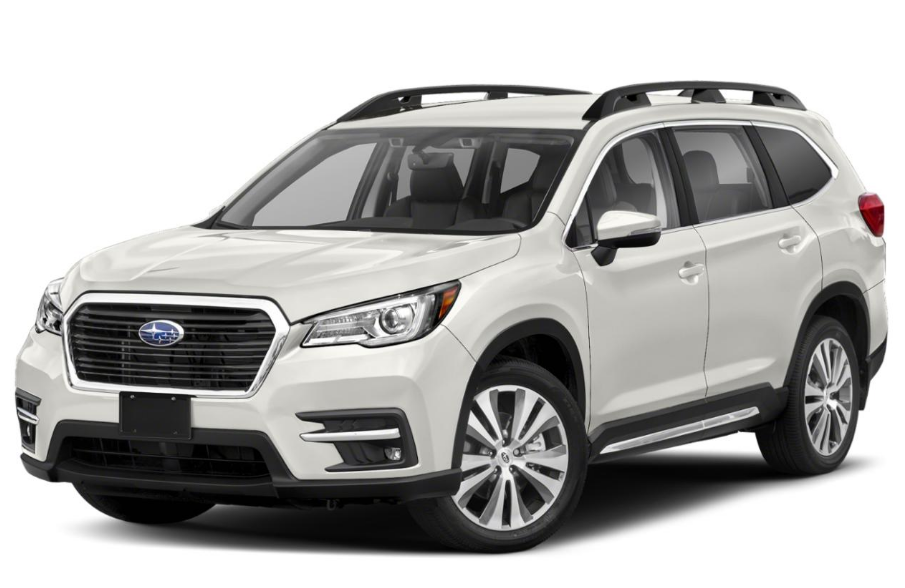 What You Can Expect from 2023 Version if Subaru Ascent
The next release of Subaru Ascent may 'demotivate' you since it will not provide you with much remodeling. Given its primary function as a mid-size SUV, the carmaker plans to make the functionality of this SUV the main point. So, from its façade alone, Subaru Ascent won't outshine other pricier rivals.
Therefore, as we have learned from various sources, the 2023 Subaru Ascent will not make a significant improvement. That can be said, all features may seem similar to the previous release, but it is safer to say the carmaker will make minor improvements (although it may be left unnoticed).
Talking about its exterior, expect nothing but a slightly improved average design from this car. It can even be said to be a 'too simple' design compared to its rivals, such as Toyota Highlander, Mazda CX-9, or Ford Explorer.
From the current version of Subaru Ascent, you can see that its bumper and grille may not be substantially daring on its front. It may even look outdated and not sporty enough to be called an SUV. Although we users expect Subaru to consider making Ascent a sportier ride, it seems not to happen.
But that doesn't mean Ascent isn't confident to be an SUV. If you see the car in detail, its roof has rails that will be functional to carry bulky cargo. It is also essential to the car's overall appearance, although this can be left unnoticed.
Its tall ground clearance is also something we should be grateful for. Subaru is well-known for this, and it is definitely what SUV needs. The high ground clearance makes it more accessible for this mid-size SUV to tackle the terrain.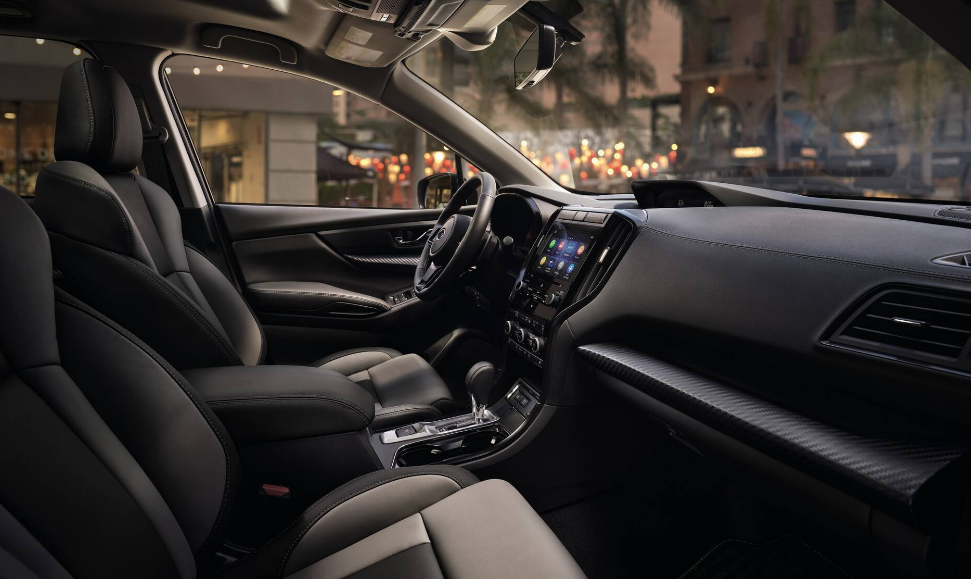 How About Its Interior?
Similarly, the 2023 Subaru Ascent does not promote many changes in its interior design. From its front, it looks standardly average. Inside, you can as well see it as standard and quite minimalistic. It is predicted that the upcoming release of Subaru Ascent will also have this in mind.
But you shouldn't see the materials used as something to underestimate. Despite the simple dash panel design, the materials are excellently chosen. This can be seen especially in its model trims as it will have natural leather furniture installed inside.
You can also expect a heated seat, ventilated seat, and strength-adjustable chair with lumbar energy assistance and two-position memory for models with a higher price.
Completing the 'scene,' you will have a good-enough infotainment touchscreen panel and easy touch access to buttons and controls. Connectivity aspects like Android Auto, Apple CarPlay, Bluetooth, and USB are also available. These features would enable you to use the car in comfort and fun while tackling rugged terrains.
Subaru Ascent Engine
The 2023 Subaru Ascent has the same powertrain as it uses currently and before, which is the All-Wheel Drive (AWD). As for its engine, you can expect a slight change from its current engine: a turbocharged smooth-4 engine with 2.4 L displacement.
This engine expects a maximum power production of 260 HP and a torque of 277 lb. ft. As for the transmission, the mid-size SUV, which is perfectly suitable to carry five passengers in total, is predicted to stick with CVT transmission. This will enable the users to get better fuel economy despite the car's all-wheel option for its powertrain.
When compared to rivals, Subaru Ascent will ruin its own game. However, it isn't always wrong, especially if you seek a budget car with SUV features. The 2023 Subaru Ascent is expected to come to the dealer around summer 2022 or later. The expected price is $33,000+, but nothing is sure about that unless the carmaker's official announcement shortly.