Honda Passport successfully leaves a mark with its strength, comfort, and high resale value. Read what to anticipate about the upcoming 2023 Honda Passport refresh here.
As the crossover SUV class shows increasing trends amongst consumers, it only makes sense for automaker brands to expand their lineups in this specific segment. A couple of years ago, the Honda Passport was brought back into the family of Honda SUVs as a bridge between the mid-size 3-row seating Pilot and the compact CR-V. While it only offers a 2-row seating configuration, it does provide a more robust appearance and slightly enhanced off-road capability. Here is what to expect of the upcoming 2023 Honda Passport refresh if you are interested in keeping track of the evolution of this specific model.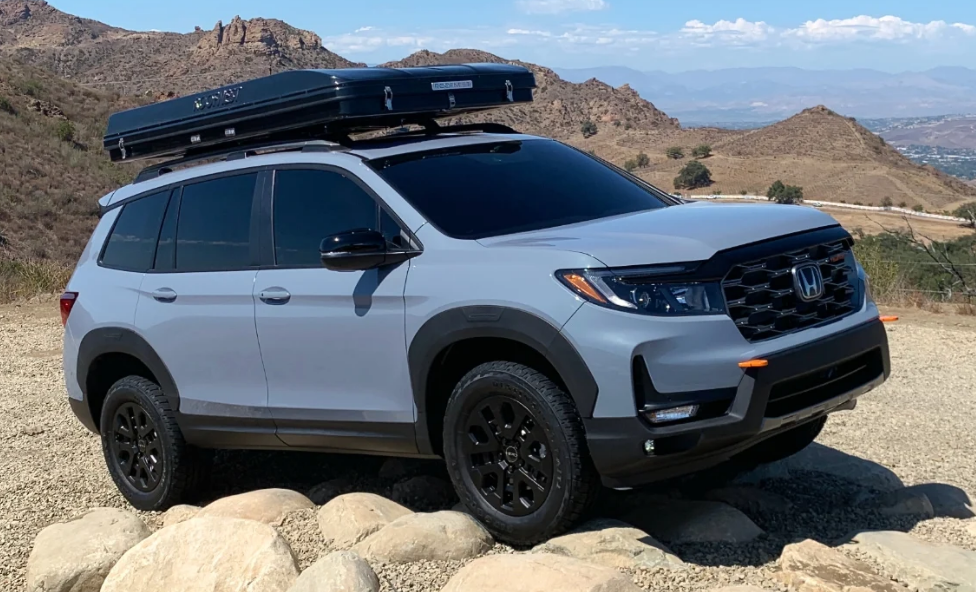 The History of Honda Passport
A couple of decades ago, Honda used to get help from its Japanese automobile manufacturer rival, Isuzu, to build a model to enter the crowded and thriving segment of the sport utility vehicle (SUV). This is a highly brief narrative behind the birth of the Honda Passport, which lifespan stretches between 1994 and 2002 until the Pilot replaced it as Honda's in-house built and designed SUV.
While the Passport wasn't built to be as refined as Honda would've liked it to be, at that time, it was a sufficient take into the crucial niche. Many enthusiasts received the Isuzu Rodeo well, and Honda got a befitting supply to its lineup.
This was the reason why Passport successfully went through two generations back then. Being a primary competitor to the Nissan Pathfinder, Jeep Cherokee, and Ford Explorer, it provided good off-road capabilities. The base model was equipped with a 5-speed manual transmission, with the available option of an automatic version for the higher trim levels.
Amongst plenty of notable features of prior Honda Passport generation, the anti-lock braking system (ABS), rugged body, coil spring suspension, and rack-and-pinion steering prominently support this model's comfort. However, its towing capacity is most likely to be the most desirable feature of the old Passport generation, as it can pull up to 4,500 pounds. Even until today, only the Pilot can compete with this figure.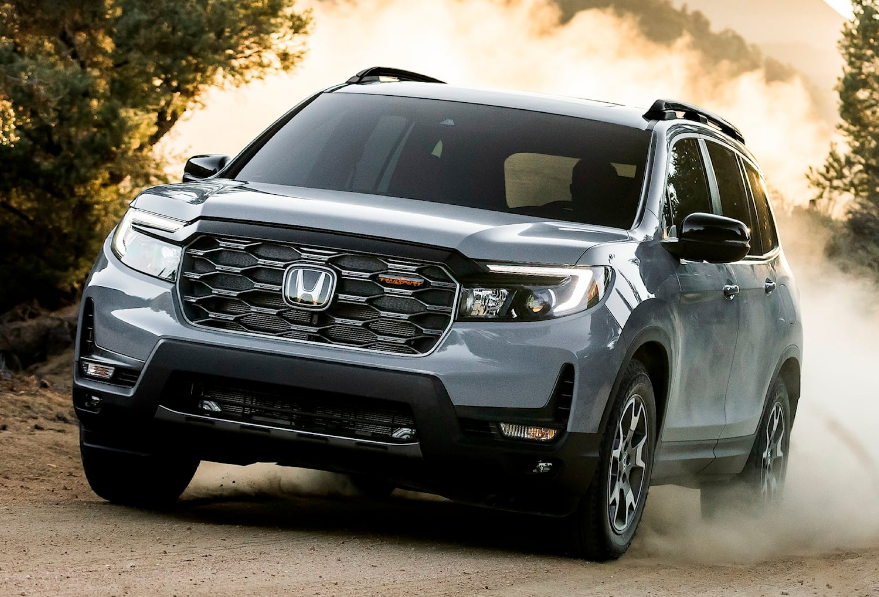 Appearance Upgrades to Walk into Off-Road Direction
Not much is known about the 2023 Honda Passport refresh at this point, but what's clear is that the manufacturer aims for a more rugged appearance to display the off-road capabilities offered – an element that's overlooked chiefly in most SUVs. This was proven by the launch of TrailSport trim last year, with AWD system provided as standard, i-VTM4 torque provided, 18-inch wheels added, and an extra 10 mm for the track width at both front and rear sections.
However, it seems like at the moment; Honda is still concentrating on the appearance first. The Japanese automaker has stated that its future model years potentially bring more performance-oriented suspension and aggressive tires.
While it is true that Honda didn't state explicitly which of its lineups will be brought to this new growth direction, it is safe to assume that it refers to the Pilot, Passport, and Ridgeline, which means the 2023 Honda Passport refresh and ahead are also included. With the proper development into more advanced off-road features, it is not hard to see SUV series from this automobile manufacturer hop into their aimed capability level.
Meanwhile, the nearest upcoming launch of the Honda Passport is predicted to bring the same powertrain with 3.5L V6 that offers 280 hp, along with nine-speed auto transmission.
Further Release Details to Be Awaited
Nothing has been made official yet by Honda regarding the 2023 model year of Passport. The launch should happen at some point in 2022. This is predicted to come around the same time as the significant upgrades of its larger brother, the Honda Pilot.
If the previous release can be used as a loose guide for the next-year release, you may expect this upcoming model's mass production to begin and pricing information to be released in December 2022. If this estimation date comes true, it can be confirmed that the 2023 Honda Passport refresh arrival will occur in the winter of 2022.
While waiting for more information regarding the 2023 Honda Passport refresh, you may keep up with further updates about the close siblings: the Pilot and CR-V. The former is expected to receive a complete redesign in 2023, while the latter is already confirmed to come with a hybrid version, at least for Canada releases.