To date, the Honda Hybrid cars are known to offer a balance between performance, design, and price. Will the 2023 Honda Passport Hybrid follow these traits if it's ever released?
Throughout the decades, global automaker manufacturer Honda has been working towards building a vehicle lineup with high fuel efficiency. There are several choices available nowadays for customers who seek fuel-efficient cars, including EV, hydrogen-powered, and hybrid vehicles. In the hybrid category itself, Honda offers several nameplate series already, but there are also non-hybrid series that are often being talked about regarding the potential releases of their hybrid counterpart releases, such as the Passport. Below, you will read more information about the possibility of the 2023 Honda Passport hybrid launch.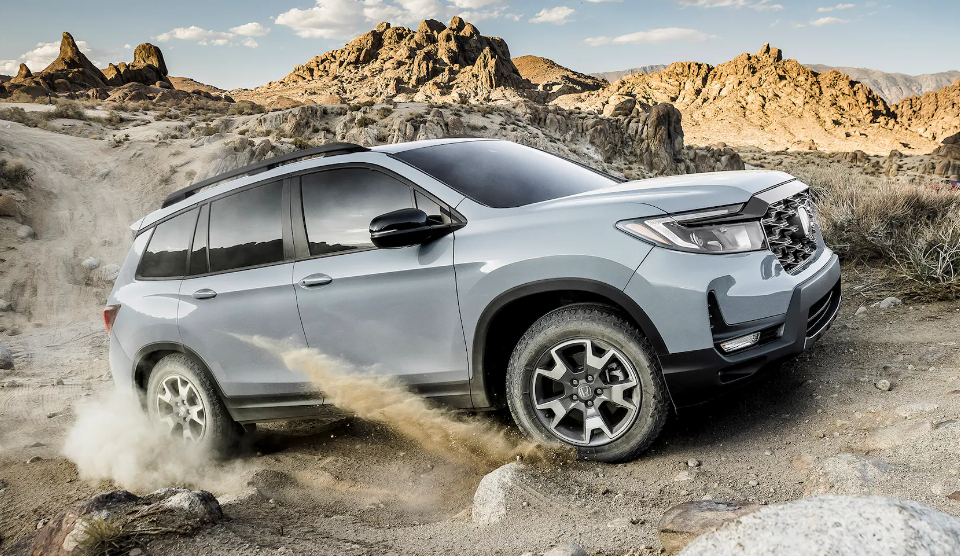 Hybrid Variant Lineups from Honda
In regards to fuel efficiency and hybrid technology, Honda is actually one of the handful pioneers of manufacturing modern hybrid cars. As a matter of fact, Honda Insight which was released in 1999 is the first hybrid car ever launched in North America.
Fast forward to a couple of decades later, the automaker makes a goal to leave a historical mark by elevating users' expectations of economical hybrid cars with the Honda Insight again. Designed in a graceful sedan appearance, it sets itself apart from the majority of hybrid-powered cars available on the market nowadays. Nestled a level above Civic as a fine compact family car, the Insight provides great performance, abundant space, and praiseworthy fuel economy.
Another one in Honda's hybrid portfolio, which perhaps is the most popular as well, is the Honda Accord Hybrid. Featuring the 3rd gen of the innovative 2-motor hybrid engine from the manufacturer and an Atkinson-cycle 2L 4-cylinder engine, it offers a combined power output of 212 HP and 232 pound-feet of torque.
Last but definitely not least Honda's vehicle series with a hybrid version is the CR-V, which has become and remained as the top-selling crossover SUV in the United States for a couple of decades already. Bringing this fuel efficiency variant by the newest release, it is equipped with a capable dual-motor hybrid engine that provides a pairing of excellent efficiency and receptive power delivery.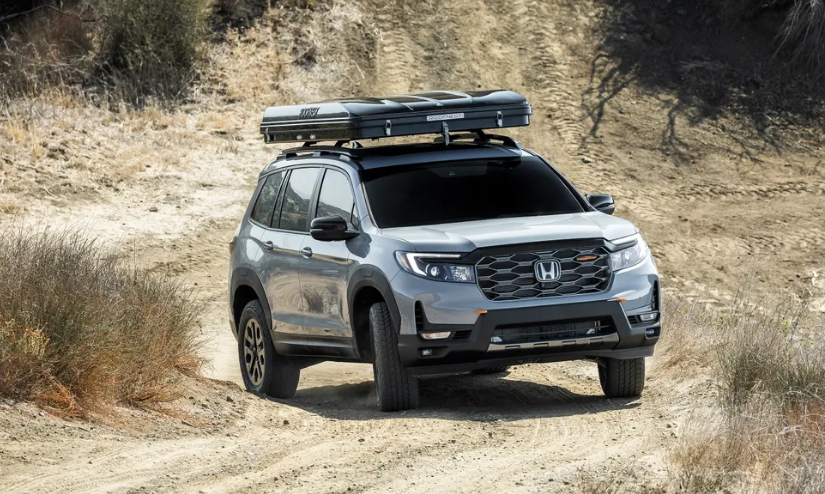 Possibility of the Passport Hybrid Release
So, now that you have read about the hybrid lineup from this automaker, what about the 2023 Honda Passport hybrid? Unfortunately not much can be said about it since Honda hasn't made any statement about the release of this particular vehicle category.
The current Honda Passport is on its 3rd generation since it was revealed in 2018 at LA Auto Show. It started to hit showrooms and dealerships in early 2019. This generation of Passport becomes the first one of the series that was designed and assembled in Lincoln, Alabama, the United States. The platform is set up based on the 3rd gen Honda Pilot.
The 2-row seating SUV, as of now, is only available by one powertrain option, which is the 280 HP 3.5L V6 engine, paired with 9-speed auto transmission. This engine is measured at 20/25 mpg for the FWD version and 19/24 mpg for the AWD version. Considering that it's practically a lighter and shorter version of the Pilot, it's quite unfortunate that it cannot beat the 20/27 mpg rating of the latter.
In general, the SUV lineup of Honda offers quite great fuel efficiency, so if the 2023 Honda Passport hybrid indeed comes, there's no doubt that it will be an excellent greener alternative to a gas-powered card.
So far, the rumors about the Passport hybrid release remain as they are: merely rumors. As the fuel efficiency rating of a regular petrol-powered Passport is already good, it'd be exciting to expect how a hybrid variant will perform.
What to Expect from the Passport Hybrid
When it comes to releasing more environmentally-friendly vehicles, Honda is quite ambitious. It has stated about how it aims for 2/3 of its American sales by 2030 to be green cars – which includes EVs, hydrogen fuel-cells, plug-ins, and hybrids, according to trustworthy news sources. The automaker currently puts work in order to meet the target.
Hopefully, if the 2023 Honda Passport hybrid really comes true, it will have the positive traits of the other hybrid lineup from the manufacturer, such as having a reasonable price point, because the economical cost is a primary deal-breaker for many customers in the Passport's class segment.
Another sanguine possibility of the 2023 Honda Passport hybrid is for the design to be modern yet still familiar, meaning it won't go with an extremely futuristic appearance. Judging from the design of the present hybrid variants from this manufacturer, this is apparently not a far-stretched wish at all.