If you are a fan of Ford pickups, you should not miss the 2023 Ford Ranger. The model that's sturdy yet elegant is undoubtedly worth the wait.
In mid-2021, the new 2023 Ford Ranger was shown a bigger and better model than the previous generation of pickups. Ford informed this truck would be the same as the Bronco model, which can be customized with many upgrade options available and provide next-generation entertainment equipment. However, not all information is mentioned by the Blue Oval for us regarding this Ranger.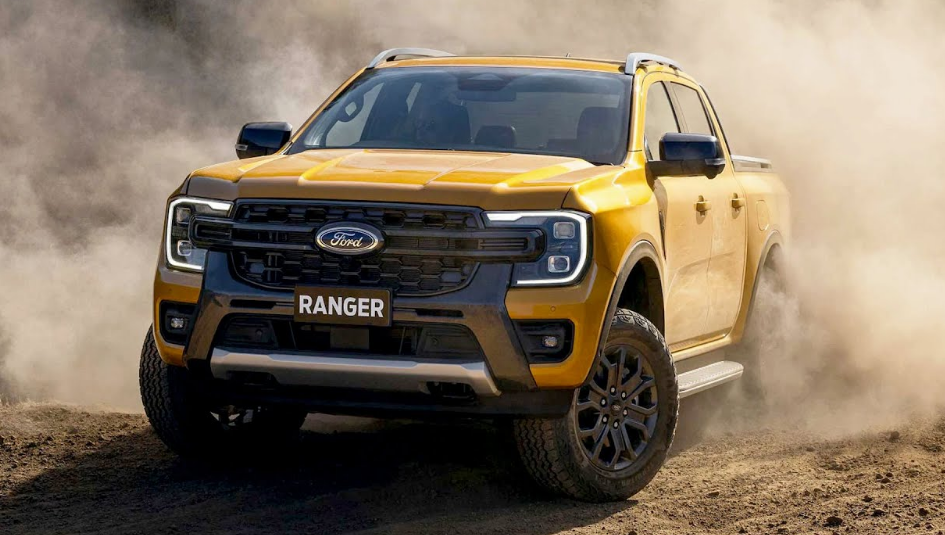 Is It Not Globally Marketed?
Fortunately, as reported by Australia's CarsGuide, information that Ford has not disclosed to the public is starting to be revealed. However, it seems the expectations regarding the 2023 Ford Ranger are only targeted at the Australian market, while other needs are still a mere hope.
The Trim & Engine Choices
The expected engines that will be used do not seem half-hearted. The 3.0-liter V6 turbo diesel engine called Power Stroke will be the first engine to be offered. It is most likely paired with a permanent all-wheel drive (AWD) system. This engine will produce 254 horsepower and 442 lb-ft of torque. A second engine to be offered as an alternative is a 2.0-liter twin-turbo four-pot diesel. This is rumored to get some tweaks that will result in unknown changes to its 210 hp and 368 lb-ft of torque.
Then, the EcoBlue engine variant is also expected to be a replacement for the entry-level turbodiesel engine. The EcoBlue machine comes with two options. First is the single turbo version, paired with the 3.2-liter five-pot engine. This version will use a five-speed manual or a six-speed torque-converter auto system. The second version of EcoBlue is a twin-turbo with a six-speed manual and an updated transmission of a 10-speed auto. This 10-speed auto transmission is also used in the Power Stroke engine. Both EcoBlue versions will feature 4×2 and part-time four-wheel-drive configurations.
In addition, there will be three models of cabs for the 2023 Ford Ranger. All of them will use pickup or cab chassis bodies, depending on which will be your choice. Single, double, and super cabs are waiting for you. When it comes to trim, five trim types were promised at launch. They are XL, XLT, XLS, Wildtrak and Sport. The report says the Ford Ranger Raptor plans to come back in February.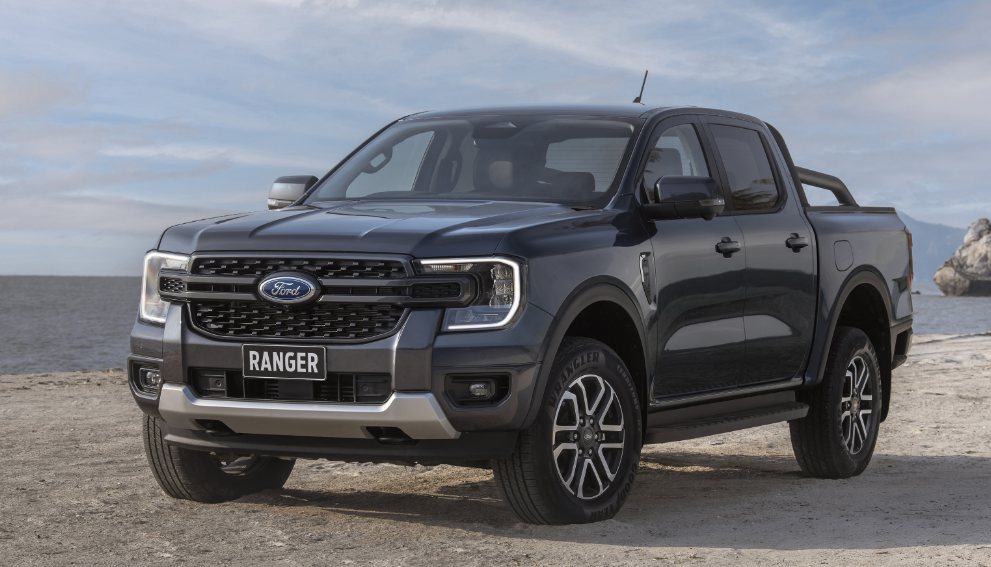 Both EcoBlue engines will house the XL trim with a choice of the available two bodies and three configurations. A front tow hook, halogen lighting, and 16-inch steel wheels will be installed on both body types. Specifically for the pickup body, there is the additional installation of a power outlet, LED taillights, and a rear box step. The 10.1-inch SYNC4 infotainment system is ready to be presented with support from USB ports, manual AC, digital gauge cluster, and ebony leather car seats to accompany your journey.
The XLT trim tries to bring the use of twin-turbo EcoBlue or the Power Stroke engine. The rumors for the so-called second machine say it will only be introduced after launch. There is no single cab model, only Super cab and double cab models available for the XLT.
Like the XL trim, the XLS 2023 Ford Ranger will also use one of the two EcoBlue engines. The difference is that the XLS trim will only be provided for the double cab model. Dark Sparkle Silver 16-inch alloys and halogen fog lights are ready to go with the unique leather car seats.
The double-cab model is the model that's thought to be the most suitable for this type because this Ford Ranger is intended exclusively to be sportier. For the Wildtrak type, it will only be available in a double cab model, and it is expected to use twin-turbo as standard and the Power Stroke as a more classy option. The last type is the Sport which is likely to come with the same engines as the XLT trim.
The Expected Price of 2023 Ford Ranger
2023 Ford Ranger provides several color choices that are almost undoubtedly official. They are Meteor Grey, Arctic White, Aluminum, Blue Lightning, Sedona Orange, and Absolute Black. The price that will be pinned is still a mystery, but it is expected to touch the $27,000 range.