The release of all-electric Ford F-150 Lighting is approaching. Read here about how the EV provides better capability, technology, and driving experience.
In the attempt to enter the electrification era, the Ford F-150 Lightning is prepped to become the pillar of a global EV plan worth more than US$22 billion. The company takes a step in this direction by making zero-emission versions of its most renowned and well-liked franchises: the F150, Mustang, and Transit, with another lineup to follow later. Slated for a launch soon, everything you need to know about the 2023 Ford F 150 Lightning.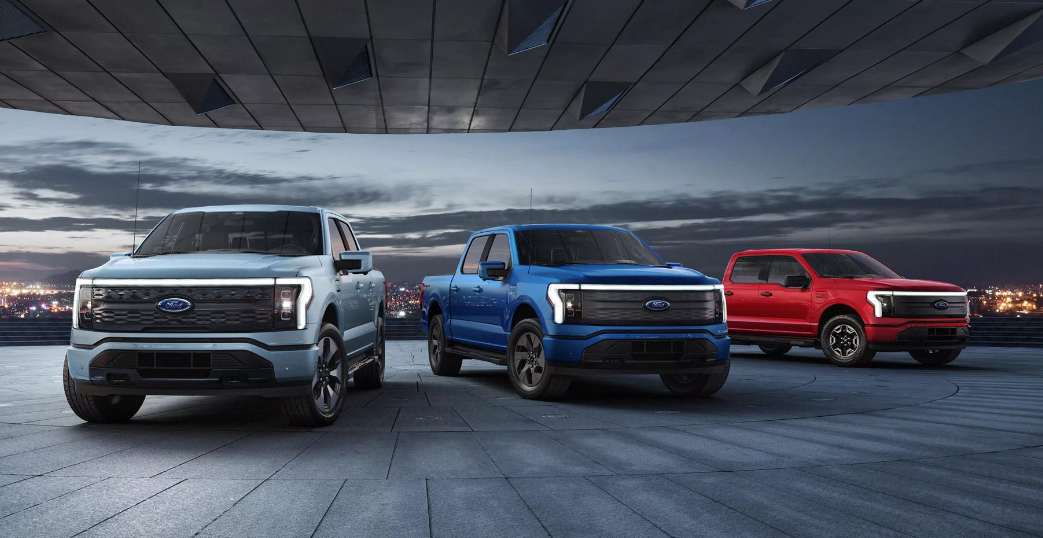 Clean and Capable Powertrain Energy
There are plenty of claims and promises made upon the 2023 Ford F 150 Lightning – from almost-instant torque, clever towing, smooth connectivity, household power support, software updates, and the giant digital screen compared to any available full-size pickup models today, and many more. Carrying these features, the F-150 is endorsed to bring one-of-a-king ownership, driving, and riding experience.
According to the official reports by Ford, the F-150 Lightning is going to offer maximum output power of 563 HP, and 775 pound-feet of instant torque, which are higher figures than any of the current F-150 variants can offer. The model also comes with an 18" wheels feature as standard and 2,000 lbs. payload on base trims and up to 10,000 lbs. of towing capacity on more upscale trims (XLT and Lariat).
The powertrain offers a technologically advanced, versatile power mega frunk that provides more secure, spacious, and accessible storage space with an electric opening and closing system. The area has a maximum capacity of 400 lbs. payload and 400L volume. Within the area that sports a clever design of water-resistant and bumper-height free distance, there are four electrical outlets, 2 USB ports, and a dischargeable floor that provides space for containing food and beverage. You can power small devices easily. Hehe, 2023 Ford F 150 Lightning offers 2.4 kW of power; it is enough electric support to plug-in laptops, TVs, crockpots, speakers, etc.
The F-150 Lightning also marks the debut of the Ford Intelligent Backup Power feature that allows you to gain a backup power source for your dwelling area from your vehicle. Offering 9.6 kW of power, this feature helps to maintain the lights on during power blackout and serve security by keeping your security system and home appliances alive. Using an average household power usage of 30kWh/day, the vehicle with an extensive battery range will be able to power your home up to 3 days long, or even ten days if you use the power sparingly.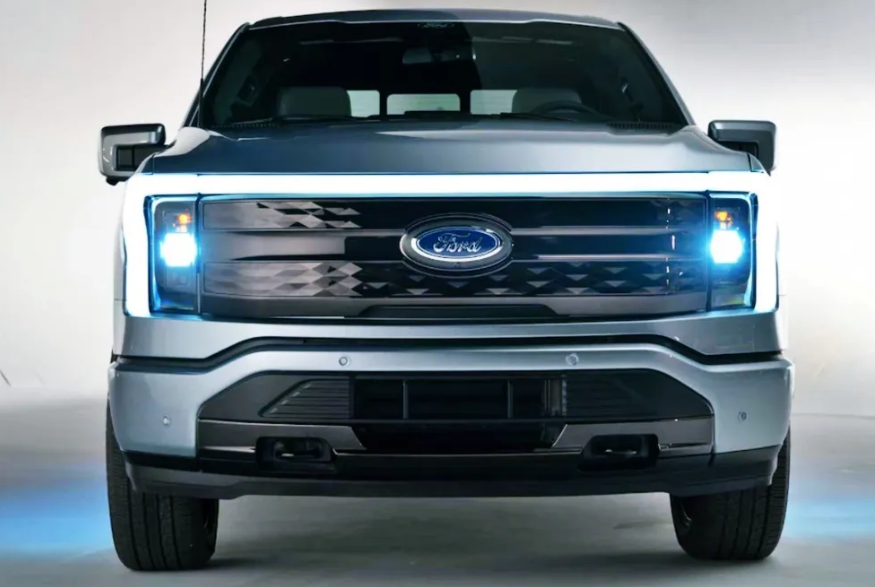 Various Intelligent EV Features
With a set of intelligent features, it is no doubt that the 2023 Ford F 150 Lightning presents the peak combination of advanced engineering and modern technology from the manufacturer, as it appears to be an intelligent and reliable truck.
Carrying BlueCruise – a part of Ford's trademarked 'Co-Pilot360' feature – allows the driver an autonomous driving experience on over 100,000 miles of qualified highway across North America, and more miles to come in the upcoming future. The model is also the first equipped with 'Pro Trailer Hitch Assist, a feature that can automatically control brake inputs, throttle, and steering to create an easier hitching trailer experience. Another feature that makes a debut in this model is 'Phone As A Key,' which allows you to start, unlock, and lock your truck without using a key fob or digging for your phone out of your bag or pocket when you activate it.
There's also a newly debuted Sync 4A – a sophisticated 15.5" touchscreen display interface created to adjust to driver behavior, even though it's only available on Platinum and Lariat trim levels. This feature uses wireless access, cloud-linked navigation, and voice control to connect with automobile entertainment services, including Android Auto, Apple CarPlay, Amazon Alexa, etc.
The Ford F-150 Lightning Launch Date
Based on its power and appearance alone, there's no doubt that the F-150 contains the winning DNA of the F-150 series on its framework. It unfolds as the epitome of elements that people love from Ford: refinement, modernity, and ruggedness.
The 2023 Ford F 150 Lightning will arrive at the showroom starting from the spring of 2022. It will be unfolded after being assembled at a technologically advanced Ford factory that employs sustainable automobile manufacturing practices near the area outside Detroit, Dearborn. The model will be available with two options of battery package and four trim grades.