How many 2023 Ford Bronco colors are available and which one is the best color for you? Find all details about the latest Bronco and its amazing colors.
Ford is offering sport utility vehicles called Bronco. Ford has been providing Bronco since 1966. Bronco's five generations were sold between 1966 and 1996 model years. Then the sixth generation is sold from the 2021 model year. Now, the new ones have amazing 2023 Ford Bronco colors.
Bronco's new body still has a retro style since the creator of this car is still inspired by Bronco's first generation which was produced a long time ago. The car has round headlights that have a vertical model. Bronco also has wide grille trim that becomes the model's hallmark.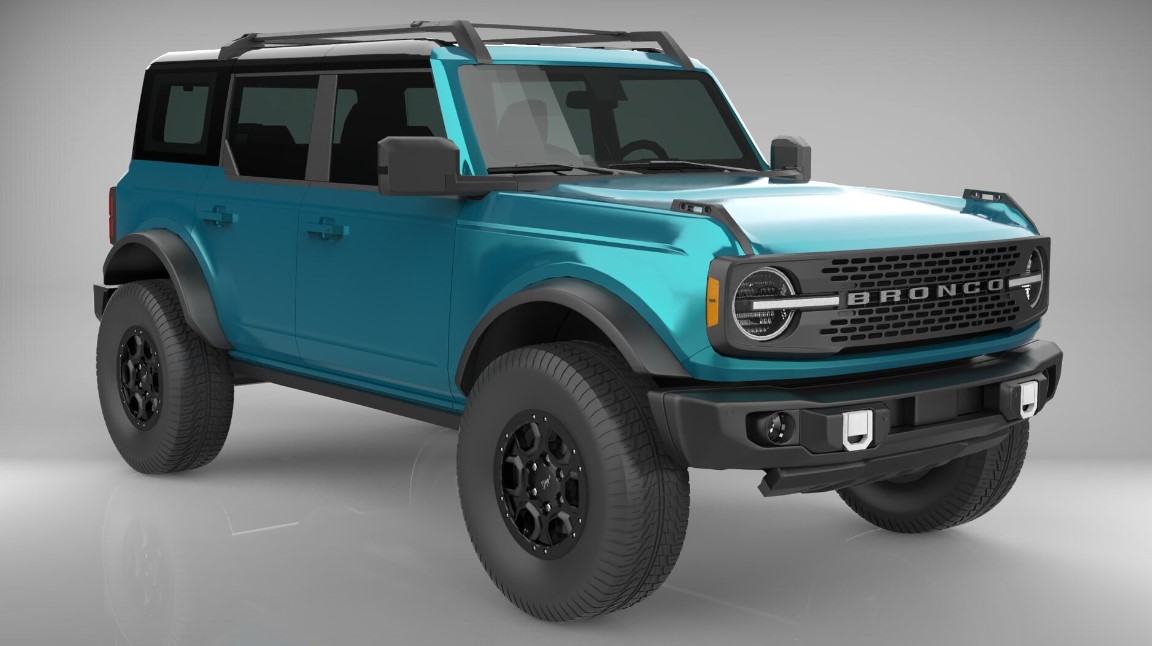 The Latest 2023 Ford Bronco Preview
The new Ford Bronco looks outstanding with the angular shape. Ford equips this vehicle with removable doors and also minimal relief you can find on side walls. There are also smooth semicircular wheel arches that are completed with a protective layer that is protruding.
The car also has compact vertical taillights as well as spare wheels that are placed on the fifth door. You can also choose to equip the new Bronco by Ford with the detachable top. Need more detailed information about the new 2023 Ford Bronco? Here they are.
1. Interior Design of New Bronco
Inside the latest 2023 Ford Bronco, there will be a trail map system that is innovative, along with over 1,000 maps that are provided by the AccuTerra from NeoTreks. You will also get some guides from FunTreks and Trails Offroad.
The new Bronco's interior adopts a special handle that is integrated into the center console and instrument panel in order to provide the support that you need when you are on uneven roads. Ford is also preparing the interior with tough and resistant materials.
The coatings you will find inside the new Bronco will be easy to clean. Even some versions of Bronco will include the washable rubber floor that has built-in mildew and drain-resistant upholstery.
2. New Bronco's Exterior Design
This Ford SUV comes in two different lengths, 4.81 meters long and 4.41 meters long. The length is affected by the number of doors. All models of Bronco will be completed with square features and round headlights. The purpose of this SUV is to guarantee the car's capacity in some difficult terrains.
Also, this SUV is designed in order to make sure that the chassis is durable. The SUV comes with two capacity levels. Both capacity levels use strategically placed steel armor in order to protect the critical chassis parts. There are also guards for the fuel tank, transfer box, transmission, and engine.
Optionally, you can order the new Bronco along with stone side rails that will support your vehicle's weight, especially on each side.
2023 Ford Bronco Colors Options
In order to make sure everyone gets their favorite Bronco, Ford is providing at least ten different exterior colors. These colors allow all fans of Bronco to get the new 2023 Ford Bronco in their favorite color. Here are the color options that are available:
Antimatter Blur Bronco
Area 51 Bronco
Cactus Gray Bronco
Carbonized Gray Bronco
Cyber Orange Bronco
Iconic Silver Bronco
Oxford White Bronco
Race Red Bronco
Rapid Red Bronco
Shadow Black Bronco
Those awesome colors make the new 2023 Ford Bronco look much more amazing. The price of a 2023 Ford Bronco isn't affected by the color you choose but by the model trim you want. So you are allowed to choose any Bronco color you desire.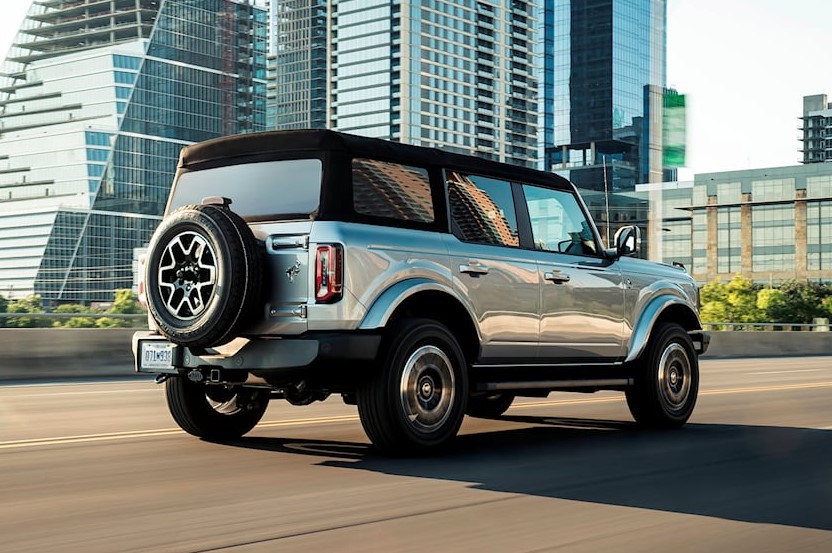 Pick The Best 2023 Ford Bronco Colors
No matter what color you want for the new 2023 Ford Bronco, you need to check the specification details. Make sure to get the right SUV that matches your daily needs. By understanding the details and specs of the car, you will be able to find the right one.