When can I order a 2023 Toyota Sequoia? Find the date on this page and learn everything about this SUV before ordering or purchasing one.
Toyota is going to provide the new 2023 Sequoia. The new car has an exterior design that is strikingly attractive. It also has astonishing power, a comfortable cabin, and many other things that will make you enjoy your trip. When can I order a 2023 Toyota Sequoia? Find the date on this page.
The 2023 Toyota Sequoia is one of the most capable and sophisticated full SUVs. Before placing an order and trying to get the latest Toyota Sequoia, you need to learn everything about this SUV. Then consider comparing Sequoia with another SUV in order to find the ideal one for your family.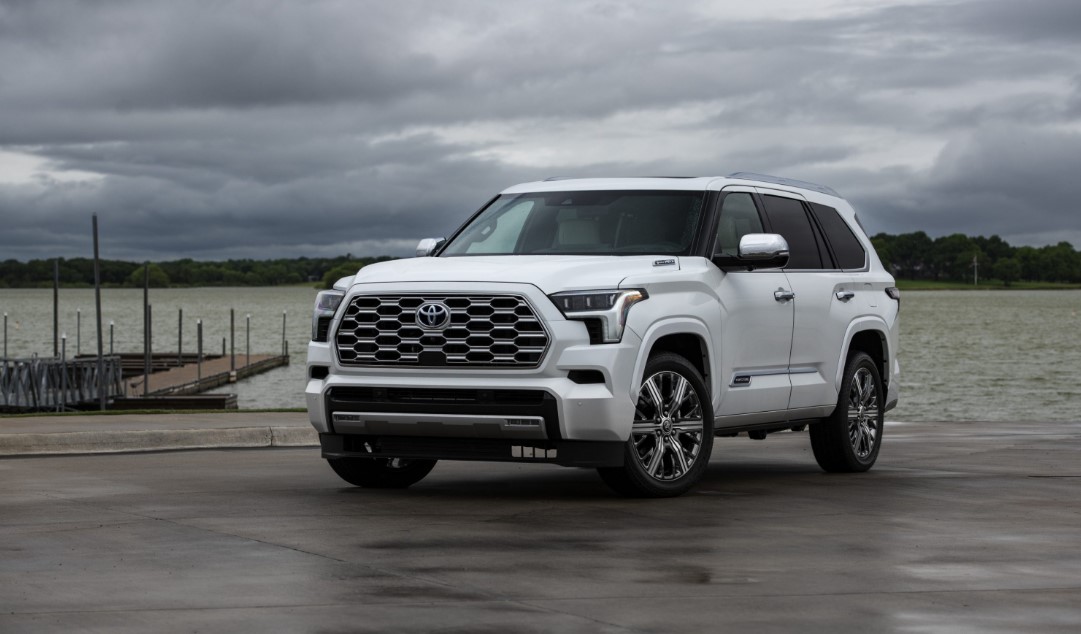 Everything Inside and Outside Toyota Sequoia
Toyota isn't the only provider of SUVs, but Sequoia deserves to be in your thoughts when you are looking for a brand new SUV. The latest version of Toyota Sequoia will be the year 2023 model. Learn about the entire details of Toyota Sequoia, and you will be able to figure out whether it is the best one or not.
1. 2023 Sequoia's Performance
The new 2023 Sequoia by Toyota will come with an i-FORCE Max Hybrid Powertrain. The engine you will get is the twin-turbo 4.3 liters V6 engine along with an electric motor. With this engine, the new Toyota Sequoia will be able to produce 437 horsepower, which is so impressive.
The engine is also able to produce 583 lb-ft of torque. Toyota will also equip this SUV with a hybrid system that is combined with a 10-speed automatic transmission, and it can also be found in the Toyota Tundra that is so famous.
2. Technology of 2023 Sequoia
The latest 2023 Toyota Sequoia will come with some wonderful features. Toyota will release the new Sequoia with various high-tech upgrades, including the 8-inch touchscreen display or the 14-inch one. The infotainment display will give you access to all your favorite multimedia.
You are allowed to connect Bluetooth, SiriusXM, Amazon Alexa, Android Auto, and Apple CarPlay to the car's infotainment system. This Sequoia's infotainment system is also going to let you enjoy the improved user experience, thanks to the new touch, sight, and awesome voice activation features.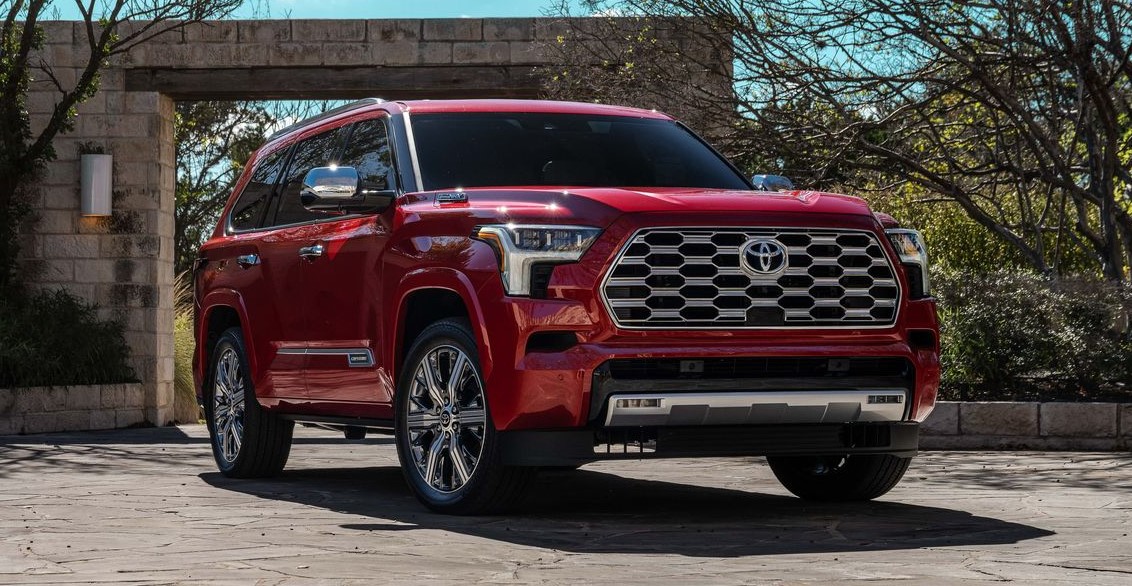 3. 2023 Sequoia's Safety System
All trims of the new 2023 Toyota Sequoia will have the same standard safety system called Toyota Safety Sense 2.5. The safety system includes pedestrian detection and pre-collision systems. The safety system will also feature various enhancements from the previous generation.
Lane departure alert that is equipped with steering assist, emergency steering assist, dynamic radar cruise control, road sign assist, lane tracing assist, and automatic high beams are some safety features you will get when purchasing the new 2023 Toyota Sequoia.
4. Price Estimation of the 2023 Sequoia
With the luxurious comfort, a perfect blend of efficiency and performance, and also impressive technology, the new 2023 Toyota Sequoia deserves a much better price. The MSRP for this new vehicle will start from USD 58,300. Can I buy the new Sequoia now?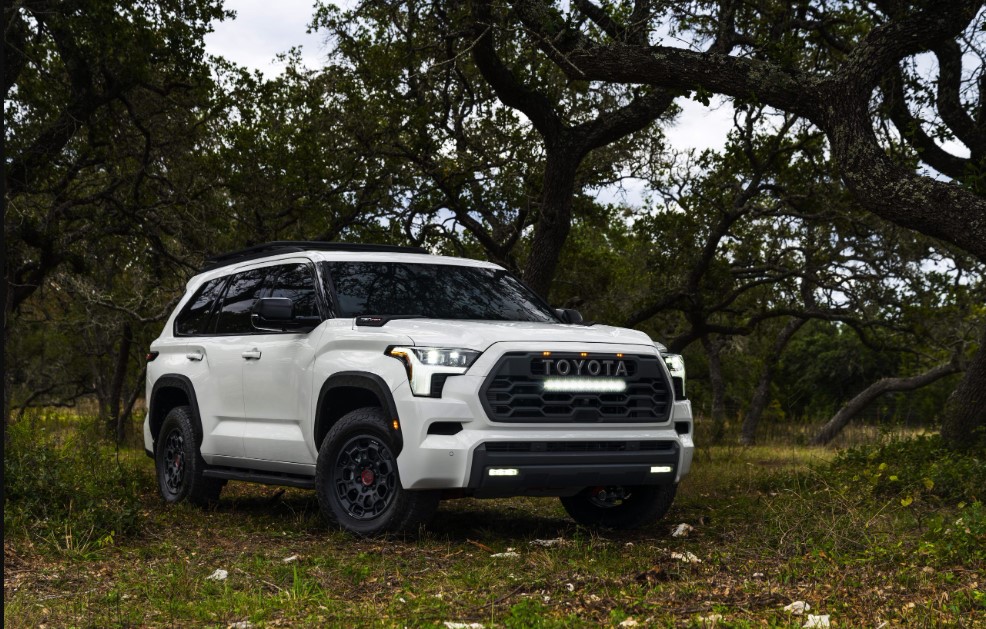 When Can I Order A 2023 Toyota Sequoia
The entire models of a third generation 2023 Toyota Sequoia are going to hit the showrooms this summer. If you want to get the vehicle, you need to place your order earlier. Or you can also visit the dealership in order to buy the vehicle immediately.
There are five different trims of the new 2023 Toyota Sequoia you can opt for. Those trim models are Capstone Trim, TRD Pro, Platinum, Limited, and SR5. Capstone Trim is the newest among the other trim models. Which model attracts you the most?
When can I order a 2023 Toyota Sequoia? You can start placing your order in the summer this year and get the new 2023 Toyota Sequoia as soon as possible.