Planning to purchase the 2023 Buick Enclave? You got to know its specs first as this article will help you with that.
What is new from the 2023 Buick Enclave? Compared to the Buick Electra, the Enclave has no electric powertrain. However, that doesn't mean you can simply dismiss this car from your potential car own. If you happen to already check the pics of Enclave, sure you will be enchanted by its elegant look—which amazingly sparks without it trying too much. Find out more details about this car in the article below.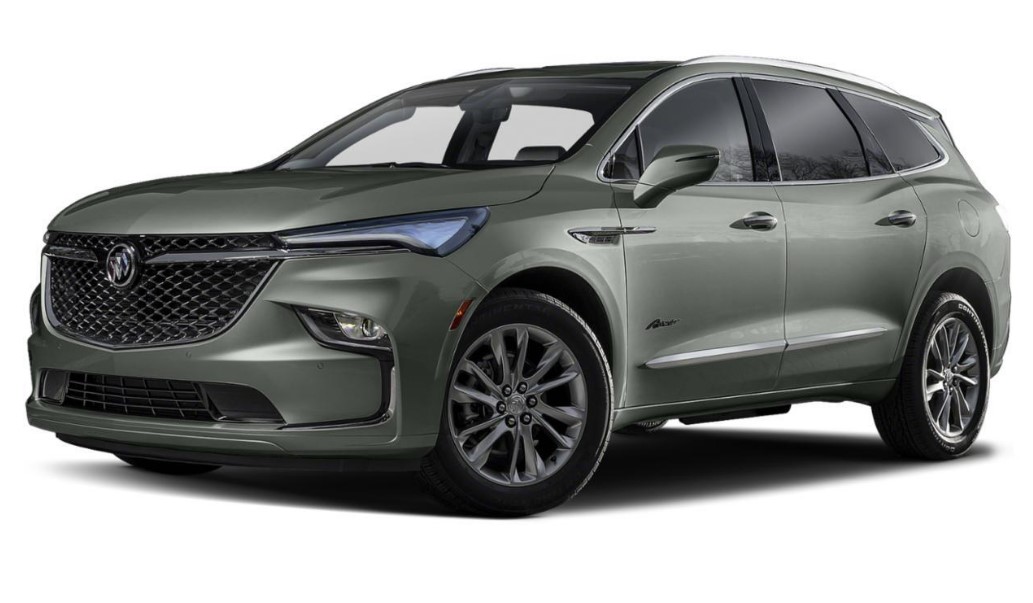 2023 Buick Enclave Overview
How is Enclave at a glance? First of all, you should know that this car comes in three trims: The Avenir, Premium, and Essence. There are seven passenger seats in this car, making this car to be a full-sized SUV perfect for a family outing.
According to the official website of Buick, the 2023 Buick Enclave has an additional color option of moonstone gray metallic. This is legit cool and elegant at the same time, but it's unfortunate that it comes with an additional cost. Meaning that this is a specialized color the carmaker offers.
A trim-related feature is also available. As mentioned on the website, the Essence trim offers you a Sport Touring Edition package which comes with 20-inch wheels coming in Gloss Black color.
Powertrain and Drivetrain
When it comes to the car's powertrain, sure, it is a drawback that the car still relies on a gas-powered engine—not a hybrid and definitely not a battery pack as you can find in Electra.
The 2023 Buick Enclave is equipped with a propulsion system made of a combination of 3.6-L V6 engines on its powertrain. While for its drivetrain, you got two options to pick from the all-wheel drive or front-wheel drive.
It is a well-known thing that normally an SUV widely uses all-wheel drive. However, in this version of Buick Enclave, you'll get that the front-wheel drive is the standard, while the all-wheel drive comes as an optional feature and requires bucks to purchase.
The car's powertrain is capable of producing 310 HP. As for the transmission, you will have a 9-speed automatic transmission as part of this car.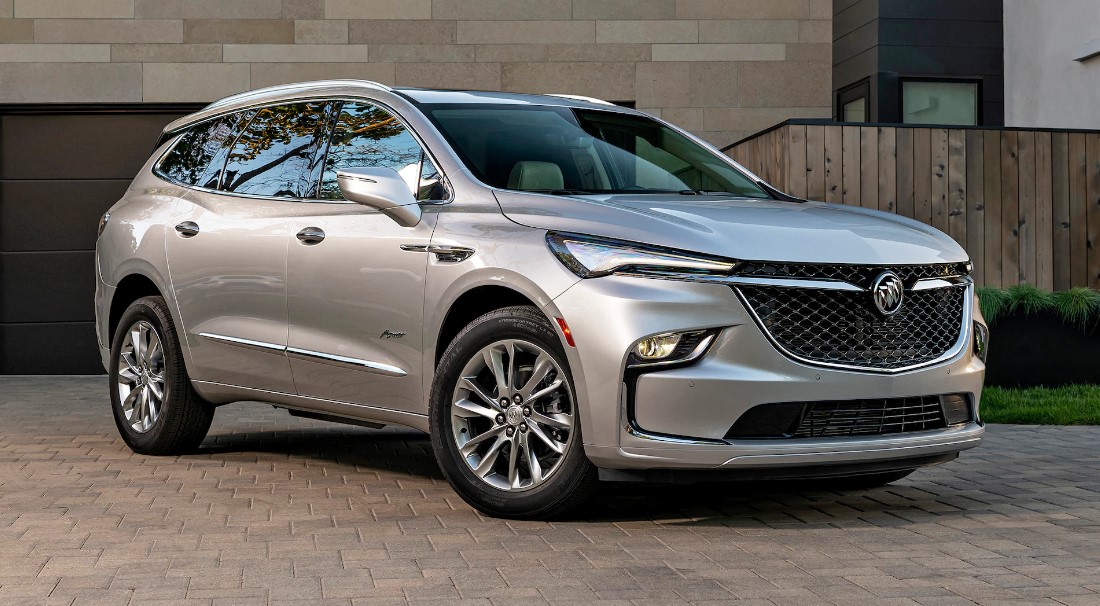 Exterior and Interior Parts
When compared to the previous Enclave, this Buick Enclave isn't much different compared to the previous release. What's new is already mentioned earlier: a new color option which is called the Moonstone Gray Metallic. This requires you to pay more, as well as the Gloss Black wheels (20") which are available only on Essence trim.
Inside the cabin, you have a nice cabin with nice material for its upholstery. But that's not the focus. As highlighted on the carmaker's official website, the car will have a lot of great techs included in the car.
First, you got the infotainment system that comes with an 8-inch touchscreen as the standard. For both Avenir and Premium trims, the Connected Navigation feature comes as standard. While for Essence, you can install it, but it requires some cash to install it.
Android Auto, Apple CarPlay, and Amazon Alexa integration are available on this car as well. Amazingly, the car also provides its users with wireless phone charging as part of its standard feature. The car is also provided with a Wi-Fi Hotspot as you may find in many luxury cars.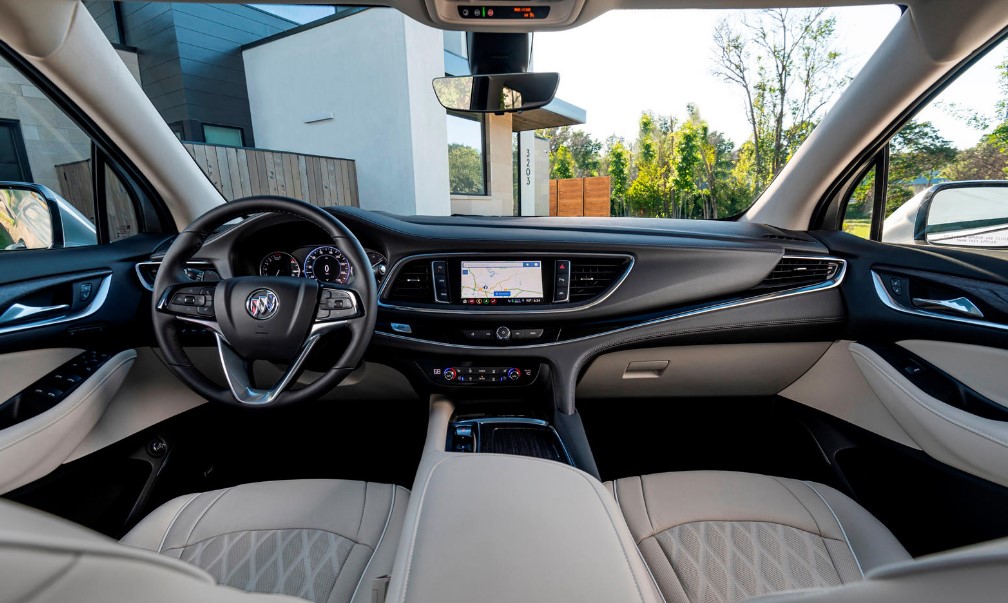 The Technologies and Estimated Price
The Buick Enclave that we are talking about is equipped with lots of amazing techs that support drivers. For example, you can rely on its standard front camera, full-display rear camera mirror, rear pedestrian alert, as well as a head-up display which will be standard on the Avenir and Premium trims.
Despite the somehow-complete information about its features, Buick hasn't announced officially the price of this car. however, sources out there mentioned that the 2023 Buick Enclave will cost around $43,000 for the Essence model. While for the Avenir trim, you can get the MSRP at $55,000+.