The high-performing BMW X5 M is an SUV that offers thrilling rides. See what you'd get by opting for the upcoming 2023 BMW X5M below.
The category of crossover SUV cars used to be a niche market that offers vehicles for city-driving or family vacations that can go off-road once in a while. In a way, it still applies until now, but apparently, another niche inside it grows where the SUVs also offer insane power and awesome handling. The BMW X5 M falls into these exact criteria. See how the 2023 BMW X5M, as the high-performing counterpart of the X5, is going to uncover soon.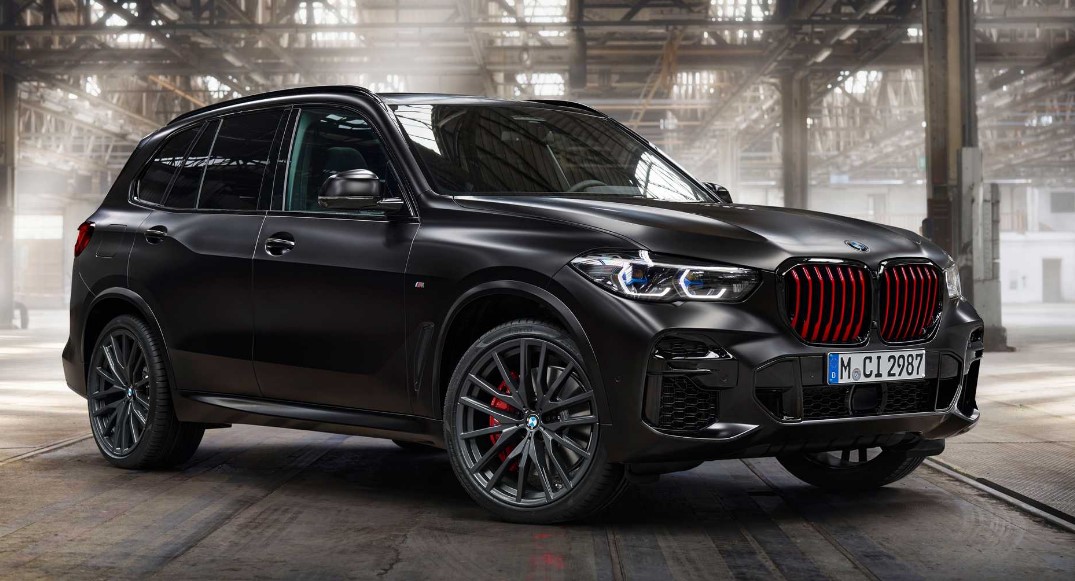 Powertrain, Performance, and Fuel Economy
Engine-wise, there's no change expected from the upcoming 2023 BMW X5M as the M variant is officially announced to do so. It is most likely to be powered by a 617 HP 4.4L twin-turbocharged V8 engine that generates up to 554 lb-ft of torque. It only bares 17 points of horsepower difference from the M Competition version. Each X5 M uses an 8-speed automatic transmission and is available in the AWD system as standard.
The massive horsepower figure requires the X5 M to suck up a lot of fuel. This reflects in its EPA fuel efficiency ratings, in which it earns 13/18 mpg city/highway estimation.
Exterior Redesigns, Interior Upgrades, Infotainment Features, and Safety Package
The testing version of the 2023 BMW X5M has been spotted with heavily wrapped camouflage. However, it's visibly sporting narrower headlights and maintaining its current grille size and design. Notably, a mesh disguise is put on the front bumper that indicates reshaped air intake compared to the current design.
The back area seems to be mostly identical. That being said, the industry insider revealed that the taillights will have a concave center area that creates a 3D effect illusion. The rear bumper and spoiler seem to sport no difference, as well as the M-exclusive exhaust with a flanked diffuser. All in all, the X5 M appears to continue to be a well-designed SUV exterior-wise.
The spy photos don't offer a sneak peek of the upcoming X5 M cabin, but in some shots taken from certain angles, it seems to be covering the dashboard area that signifying the automaker's plan to refresh screens to have a more curved shape and probably equipped it with the newest iDrive 8 infotainment system. The upcoming BMW 3-Series has received this type of upgrade as well, so it wouldn't be surprising for the X5 M to gain a similar treatment.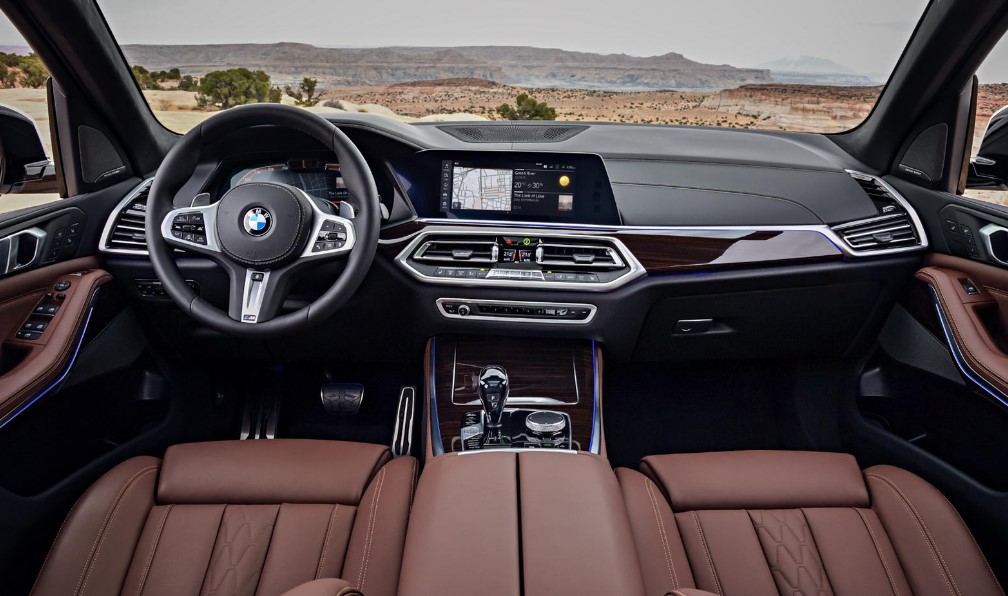 The 2023 BMW X5M most probably continues to offer an abundance of interior features. A 12.3" digital instrument cluster is placed behind a leather-covered steering wheel that also accommodates two paddle shifters and a red-colored M driving mode physical button. Some standard features are including a heated steering wheel, a head-up display, ambient lighting, lavish material, and front armrests. Some optional features are including massage functions for front-row seats, a heated rear seat, and more premium leather-wrapped seats. Dimension-wise, the cabin and cargo areas offer enough space to be comfortable.
The Interior feature is the area where the X5 M excels. It provides myriad offerings, including a power panoramic roof, a power tailgate, adaptive autonomous LED headlights, 18-way power adjustable seats,  automatic high beams, keyless entry, 4-zone climate control, and push-button activation.
The same compliment can be given to the connectivity features and infotainment system offered by the upcoming X5 M. Each model under this lineup is equipped with a 12.3" infotainment touchscreen display powered by BMW's iDrive system that can be commanded via various methods such as a rotary knob mounted on the center console, voice control, and hand gesture. Smartphone integration options (Apple CarPlay and Android Auto) and Harman/Kardon sound setup come as standard, but consumers can opt for a more luxurious Bowers & Wilkins audio system as an individual extra option.
Some safety features offered by the X5 M are including park assistance, parking sensors, a 360-degree camera, blind-spot monitoring, low-speed automatic emergency braking, crash preparation, forward collision alert, lane departure warning, and post-collision braking.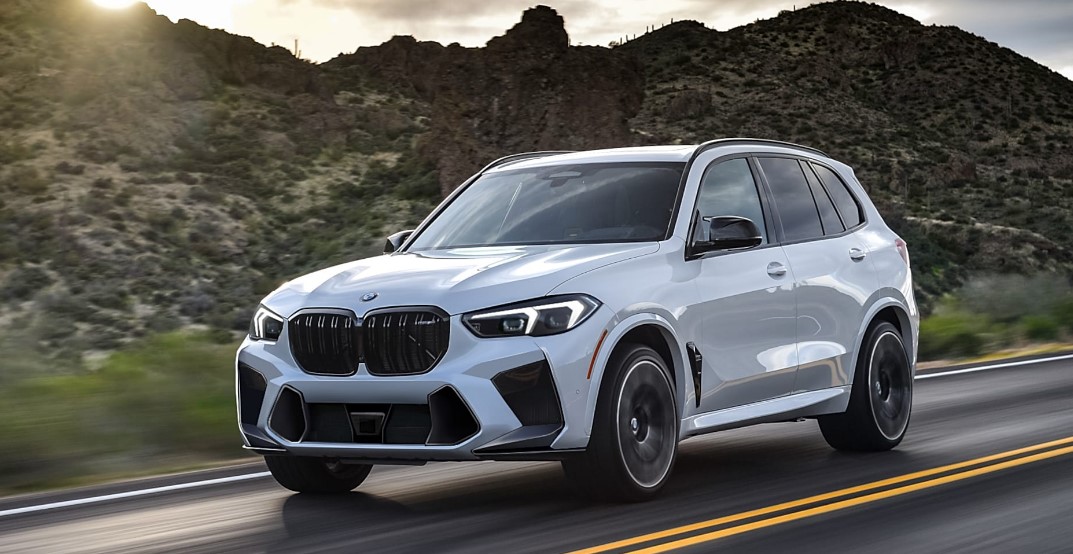 The 2023 BMW X5M Possible Release Date and Price Detail
The 2023 BMW X5M should arrive in the upcoming months while the standard 2023 BMW X5 is revealed. The upcoming X5 M has been announced to be offered at an extra $2,800 cost compared to last year's model, which makes it sits at $108,900.