The X4 makes a quite well-rounded car for a fastback SUV. Explore various possibilities when it comes to the 2023 BMW X4 specifications and features below.
The strategy of German luxury automaker BMW to create coupe versions of its SUVs is not entirely new. The X4 is basically a similar upscale compact crossover as the X3—only with more exciting details and a more angled roof, also narrower cabin and cargo capacities. Regardless, the X4 offers more high-end features compared to its upright-roofed sibling. You can discover more about the 2023 BMW X4 below.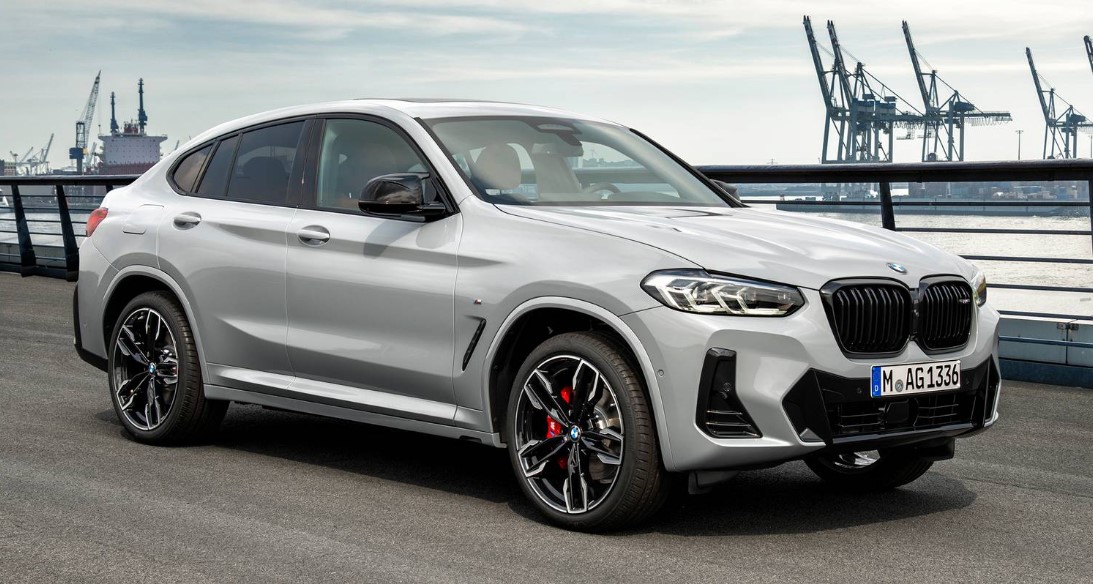 An Overview of the BMW X4
The X4 is a compact luxury crossover that has been produced since 2014 by BMW. Since the X6, it is the second model under the manufacturer that is touted as a sports activity coupé (SAC). The five-seat vehicle features a similar roofline as a conventional 2-door coupe, as do the rest of its styling elements. The X4 is broadly deemed as the X3's coupe counterpart that delivers a sportier design and a more sloped roof.
It was revealed for the first time at NY International Auto Show in 2014. Currently, it is in the 2nd generation cycle, which was introduced online in earlier 2018 and began to be available in July of the same year, while carrying the same design language and platform of the 3rd generation X3.
Powertrain and Fuel Efficiency Ratings
The base engine of the 2023 BMW X4 which is given to the xDrive30i trim is a 2L turbocharged 4-cylinder that puts out 248 horsepower and 258 pound-feet of torque. It is paired with an 8-speed automatic transmission and is tied to an all-wheel drive system. It is claimed to take 6.0 seconds to reach 0-60 mph acceleration and earns 23 mpg city and 29 mpg highway fuel efficiency ratings.
The top-tier trim M40i is powered by a 3L turbocharged 6-cylinder with the same gearbox and drive system as the entry-level one. It is also equipped with a 48V mild-hybrid system that bumps up its power output by 132 points and torque capacity by 11 points, allowing the M40i to reach 0-60 mph acceleration in 4.4 seconds only. It acquires 21 mpg city and 27 mpg highway estimated fuel economy ratings from the EPA.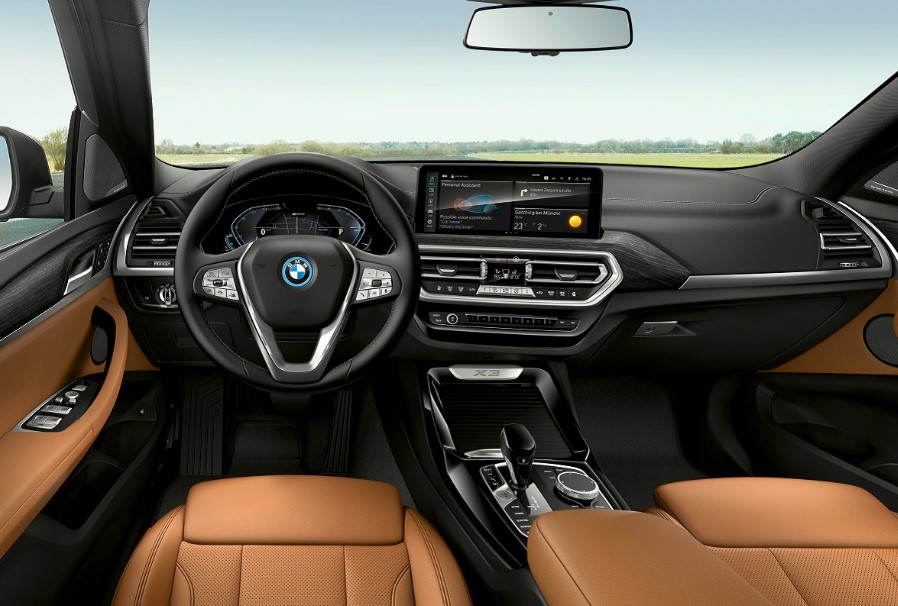 Interior Design and Features
When it comes to the cabin design, the X4 lineup as a whole offers a luxurious, sleek, and modern design. A floating touchscreen display is mounted on the center stack. Compared to its mechanical twin X3, the X4 boasts lesser legroom at the back row, as it does with the cargo capacity as well.
Each car of the 2023 BMW X4 offers a 12-speaker audio setup, high-definition radio, automotive dashboard software (Apple CarPlay and Android Auto), integrated navigation system, and a 12.3" infotainment screen. Aside from touch control, drivers can also use gesture commands to manage the infotainment features by using a set of simple hand gestures.
The list of standard active safety and driver assistance features offered by the X4 is including lane departure warning, blind spot monitoring, automatic emergency braking, and rear cross-traffic alert. For extra costs, buyers can also opt for the Driving Assistant Professional package that adds lane keep assist, adaptive cruise control, emergency evasive steering assistance, and intersection cross traffic alert to the set.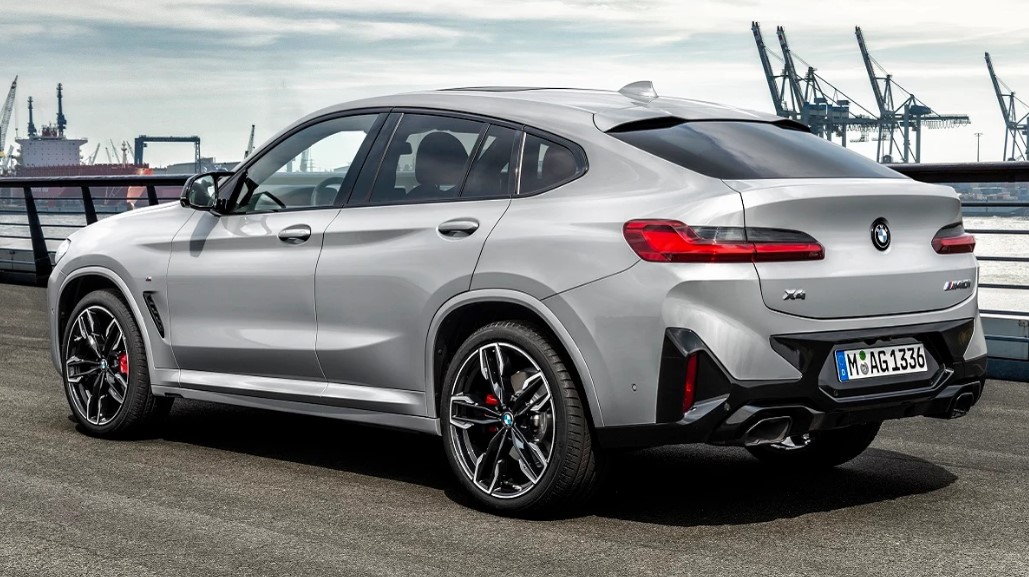 Estimated Price and Money Value of the 2023 BMW X4
Fastback SUVs tend to require consumers to deal with a lot of compromises, the BMW X4 actually makes a decently rounded vehicle. It is relatively generous when it comes to interior space, delivers a lot of tech-advanced features, and drives pleasantly under varying circumstances. The top-of-the-range trim M40i offers an extremely quick car, but if it doesn't satisfy you enough, you may consider opting for a straight ballistic X4M or M Competition version of it.
No announcement has been made yet about the 2023 BMW X4, but as a reference, the MRSP of the 2022 X4 starts at $51,800. This figure places this car as one of the most expensive models in its class. Choosing the M40i trim results in more than ten thousand bucks of extra cost while purchasing the performance-oriented X4 M requires over two thousand dollars in cost addition.
You may want to consider the 2023 BMW X4 if you want to feel the experience of riding a sportier sedan while benefitting from the convenience of an SUV. At the same time, note that there are plenty of cheaper alternatives to the X4 such as the Audi Q5 Sportback, Genesis GV70, or even the X4's close sibling the X3.