For you who are curious to know about the specs of the 2023 BMW M8 Gran Coupe, just find out the answer in the detail below. Here is the information.
When you hear about BMW, you may always think about BMW cars' outstanding appearance. Well, it is not at all false. Many would agree that BMW cars are looking extravagant. The M8 is no exception. If you are curious about the 2023 BMW M8 Gran Coupe, you are in the right article. We will discuss the specification of this car, including its price prediction.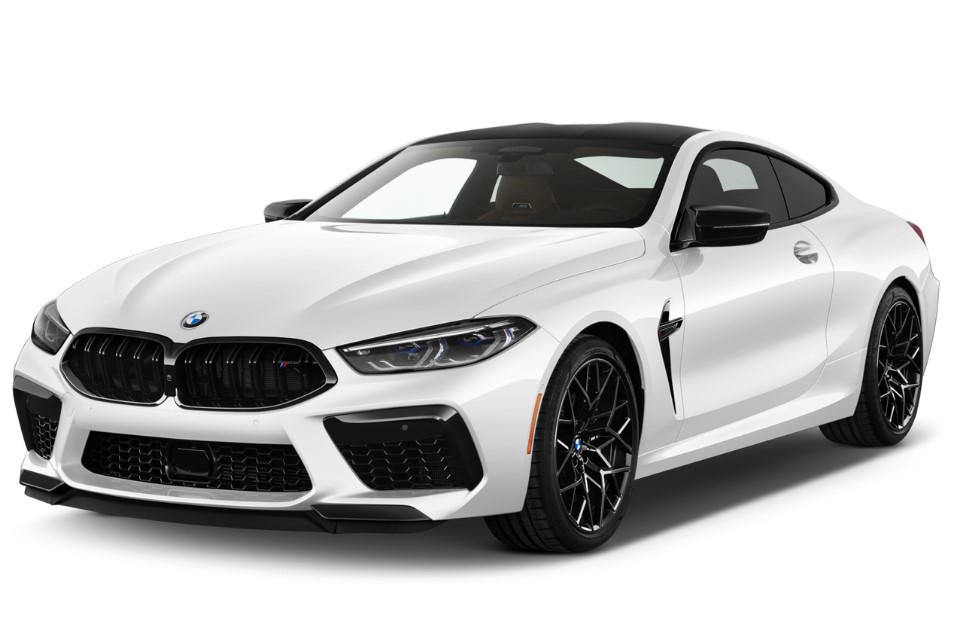 2023 BMW M8 Gran Coupe Overview
If you are looking for a luxury car from BMW, the M8 Gran Coupe is one of the BMW cars you can purchase. While its price is more than $100,000, it is interesting to know about this car's specifications. That said, we can learn whether this car is worth every buck or not.
When a new car is released, the first thing you should know is what's new from the car, right? Talking about the 2023 BMW M8 Gran Coupe, sources mentioned that the car will come with a bunch of improvements. What are those improvements?
The first improvement is related to its exterior: its body color. Sources mentioned that the 2023 version of this car will come with more options of metallic colors. This will include colors like Skyscraper Grey, Isle of Man Green, Brooklyn Grey, Frozen Pure Grey, as well as Tanzanite Blue II.
Another improvement will be seen in its interior. This will come in the form of a new option of leather and microsuede upholstery. In addition, the size of the infotainment touchscreen is also said to grow from 10.3 inches to 12.3 inches.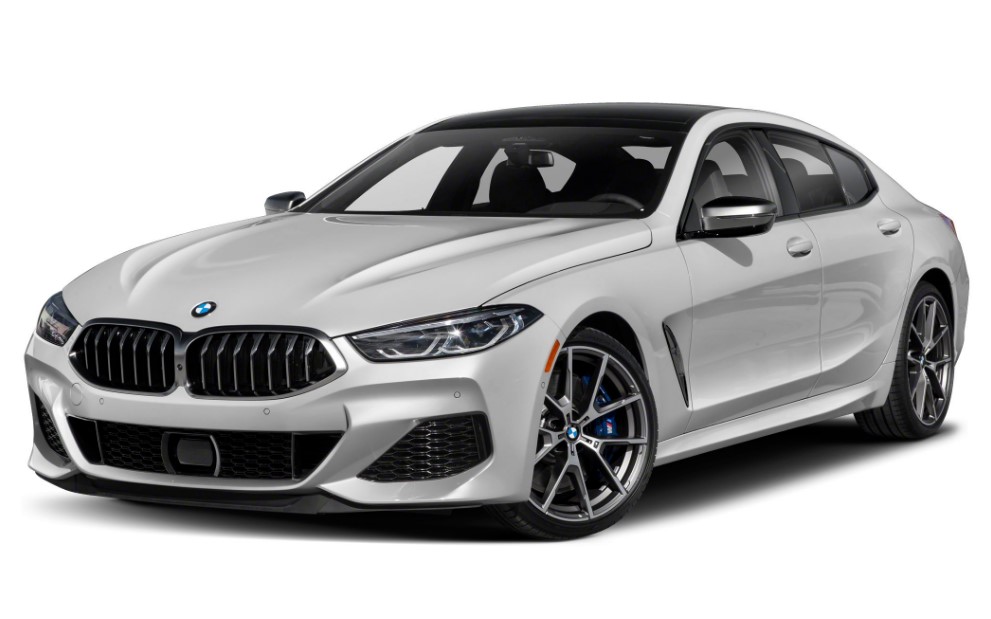 Estimated Base Price
What is the base price of this car? The base price for the 2023 BMW M8 Gran Coupe is $136,000. For a luxury car, it is considered to stand on the medium price since many competitors are coming with higher prices.
The price is the base price for the only M8 Gran Coupe. Keep in mind that you may have to pay more bucks if you want to add customization to the car. Interestingly, according to sources, adding customization is one thing recommended to make your driving experience more amazing.
To mention one package you should choose, try selecting the Comfort Seating package. This package will come with remote start, and retractable shades (back seat only). The package also comes with multiple heated surfaces, making driving on colder days more comfortable.
Want a sportier package? Get your M Driver's package. With this package comes one day of training by professionals about how to exploit the best potential of your M8. Through this package, your car's maximum power production will also get a surge to 190 mph.
Exterior and Interior
You may have heard that this car would be equipped with an outstanding appearance. Well, just like other cars in the 8 Series, the M8 Gran Coupe looks all the same: luxurious. However, the M series bring sportiness into this car, making it to be not only sophisticated but also sporty and cool.
As said, you can get various colors to choose from. Most of the colors offered will come in a metallic finish, hence emphasizing the sportiness of the lineup. The body line also shows you what a modern luxury car looks like, which is t only powerful but also appeasing in its appearance.
Inside, the interior of the 2023 BMW M8 Gran Coupe isn't at all disappointing. All aspects spark luxury as if the car was made for a model of comfort combined with a striking cool appearance.
As stated in many sources, the car's upholstery may come with leather or microsuede materials. Cargo space is big enough to carry not only passengers but also big baggage coming along. The car also comes with the most updated entertainment software. Wi-Fi hotspot connectivity, Apple CarPlay, and Android Auto come as the standard feature for the car.
Craving for some good music while driving? The default audio system is outstanding already with 16 speakers Harman/Kardon sound system. You can also upgrade the car's sound system into a more robust Bowers & Wilkins sound system.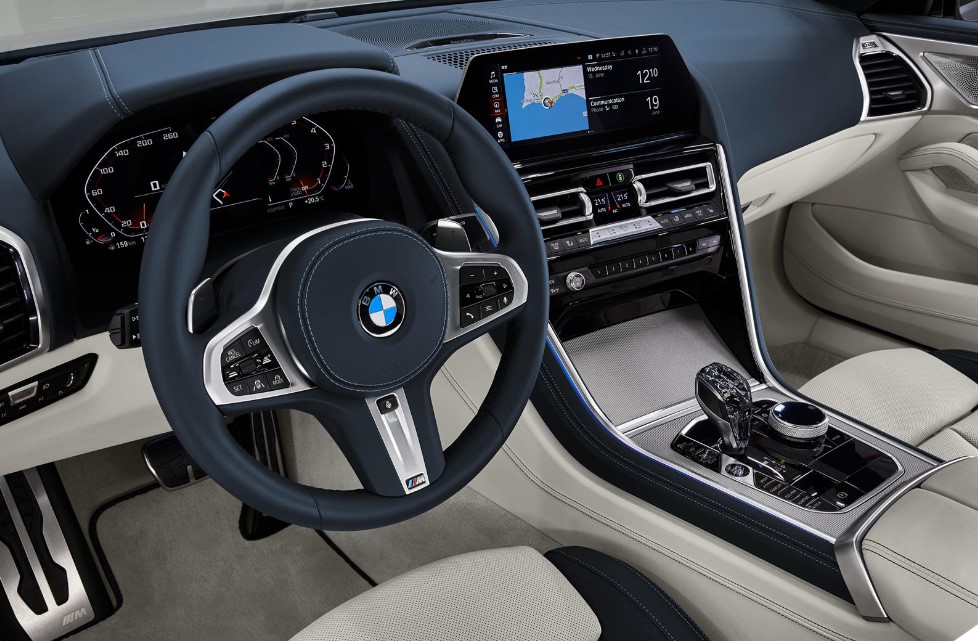 The Engine Specs
Unfortunately, this car's nowhere from coming to a more modern powertrain like hybrid or electric. The car is still powered by a gas-powered 4.4-L V8 engine which will be able to produce 617 HP. The outstanding amount of power will be distributed through the car's all-wheel-drive drivetrain system.
As for the transmission, the car's got an eight-speed automatic transmission. The four-door 2023 BMW M8 Gran Coupe will also be capable of accelerating to 60 mph in 2.7 s.