One of the BMW 3 Series lineup—the 2023 BMW 330e—will be released soon this year. If you are curious about the specs, you can read that in this article below.
When you hear about BMW cars, what do you have in mind? Many of you would be expecting about the luxury of it or its high-tech. Some others may even think about its pricey price. Well, all those assumptions may be right, and that's why many people are wondering what BMW cars are offering every time the carmaker makes a comeback. What about the 2023 BMW 330e? Is it a good piece to purchase?
2023 BMW 330e Overview
BMW is a German car manufacturer which is long known to produce lots of cool sedans with various interesting features. One of their lineups is named BMW 330e, which is widely known for being one of BMW's electrified vehicles.
The 2023 BMW 330e will remain the same sedan with an electric motor as its main powertrain. Although it has been announced officially yet by the carmaker itself, we are sure something will be changed in the following release of 330e.
For your information, for this lineup, there are two types of cars being offered. One is a 330e sedan, and the other is a 330e xDrive sedan. Plus, you also need to acknowledge that these cars are hybrid vehicles, not electrified yet.
The Release Date and Price
There has been no information regarding the car's lineup release date and how much it will cost. However, if we are referring to the previous releases, it surely won't surpass the precious MSRP which is around $42,950-$44,950. The 330e xDrive sedan is priced more than the 330e.
What differs in the price? According to the official website of the carmaker, the xDrive is using an xDrive all-wheel-drive drivetrain. On the other side, the 330e is using a rear-wheel-drive drivetrain, which could explain why the xDrive sedan is pricier.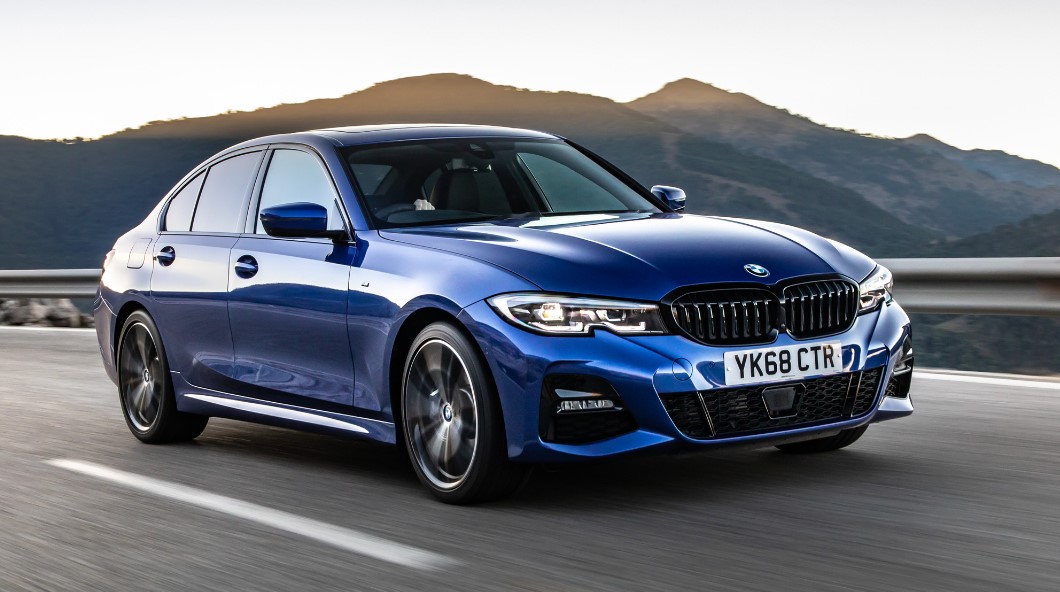 The Color Choices
There may not be any information about the upcoming 2023 BMW 330e still, but it should be similar to what you will see on a 330e in the current release. That said, colors such as Alpine White, Jet Black, Black Sapphire Metallic, Melbourne Red Metallic, etc. should be available on the upcoming release of 330e.
However, it doesn't mean there will be no changes in colors. If the carmaker happens to set another name for the colors, then it may also have a different set of colors.
The wheels may also come with various options, too. Just as seen in the 2022 330e, you will have 18" or 19" wheels with specifications for all-season or performance. All these are offered for some additional cash, so make sure you know how much you need to pay.
The Interior Area
Inside the car, you will be surprised that this car is not only offering elegance, but also comfort which you can see in every aspect of it. As you enter the car, you will see a cozy seat covered in either SensaTec or Vernasca leather. Both upholsteries are available in several colors, yet for the leather, you need to pay more cash.
In addition, you can also customize the trim color. However, unlike the upholstery, the choice of trim colors is limited. To mention some, it comes in black oak grain, aluminum tetragon, aluminum mesh effect, as well as ash grey-brown.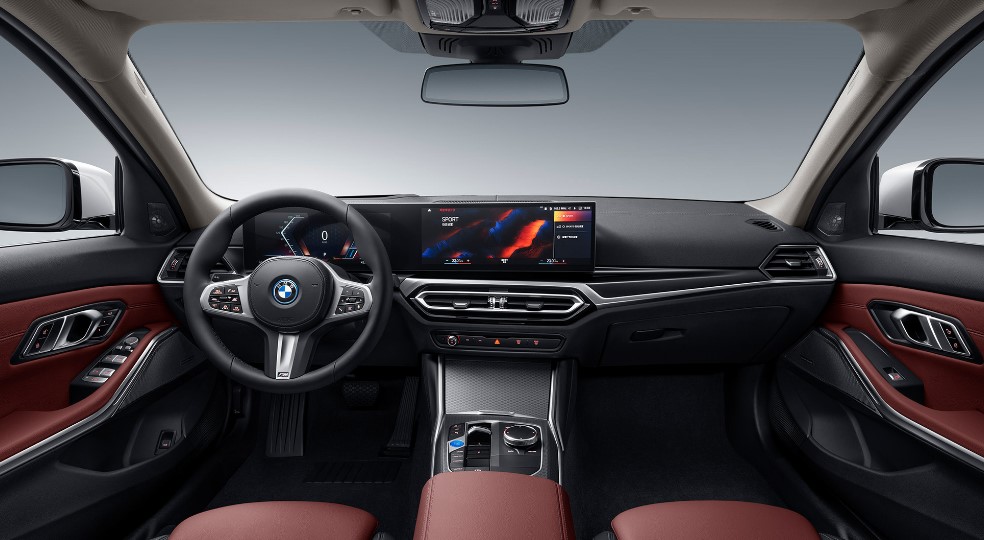 The Optional Features
You may also add the already-available package with the Convenient or Premium package. These differ in price, with the Premium package coming up to $2,250. However, the features are incredible and worth trying, though.
With this package, you will get a head-up display, Comfort Access keyless entry, lumbar support, heated front seats (you may also add heated rear seats for some cash), and a heated steering wheel.
What about the Engine?
Remind you, the 2023 BMW 330e is predicted to remain a hybrid car with a PHEV system (Plug-in Hybrid Electric Vehicle). Hence, the car still needs to halt at a near gas station to refill the fuel tank.
According to sources, the engine used in this electrified sedan has a 2.0-L BMW TwinPower turbocharged engine with 4-cylinders. Also, there is one integrated electric motor which will be the car's powertrain as well.
With these powertrains, the 2023 BMW 330e is capable of producing up to 289 HP with its XtraBoost feature. While for the torque, it will be around 310 lb.-ft. The transmission used for this engine will be the 8-speed automatic transmission and the drivetrain used will be the rear-wheel drive.