Planning to purchase the 2023 Audi e-Tron? Find out the specification of this EV in this article below.
If you love Audi cars, you should wonder about the details of its cars. Do you know that Audi has soon to release the 2023 Audi e-Tron? What does this car have to offer? If you are curious about this car, make sure to learn about this car in the following information below as we will spill the tea about the car's details.
2023 Audi e-Tron: What Type of Car Is It?
If you refer to its name, you may wonder whether it is an EV or not. Lucky you, it is an EV from Audi. So, if you plan to purchase an EV, make sure to know the details of this car.
It is interesting to know that Audi persists in using the old fuel-powered engine in many of their luxury cars like the A6, S6, and many others. At the same time, the carmaker also makes their brand one of the pioneers in making EVs by manufacturing this lineup.
At a glance, especially if you are looking at it from the car's front side, you may see that this car has a similar look to a sedan. Shift your point of view to the side, and you get that this car is an SUV. To be exact, it is a mid-size SUV that runs using electric power. Sounds interesting, doesn't it?
For the release year 2023, you will get that the 2023 Audi e-Tron will have just mild changes to the current release. Although the changes may be minimal, it is still a great car to have a look at. Not only does it have electric motors to run the car with, but the performance is also something which you can appreciate.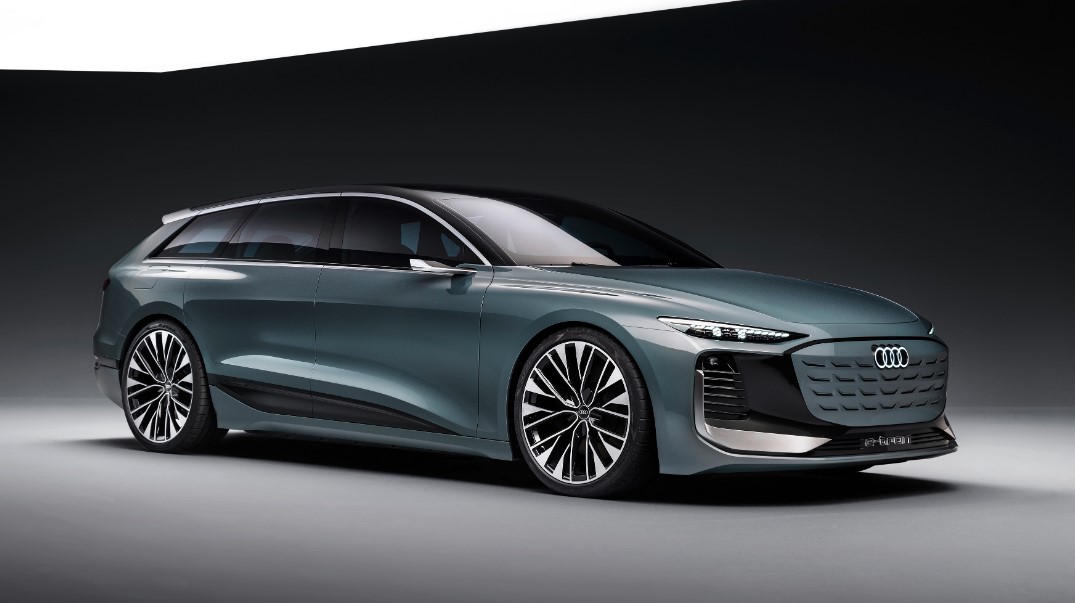 Audi e-Tron 2023: What's New from It?
In the upcoming release of this car, several features may entice you to purchase the car. What are those features?
First of all, you need to know that the Audi e-Tron will have six models to offer. You got Premium, Premium Plus, Prestige, and one additional Sportback trim for each of the aforementioned trims. There are also sources mentioned that this lineup will also have Sportback S and trim.
All these trims will have different prices and features to offer. For example, you can get 22-inch wheels with five-spokes in Sportback Prestige 2023 Audi e-Tron. In addition, you can also get their rear-side airbags, Matrix headlights, as well as Black Optic package for the exterior side of the car.
While for the Sportback S and S, you can get interior lighting as well as carbon square inlays.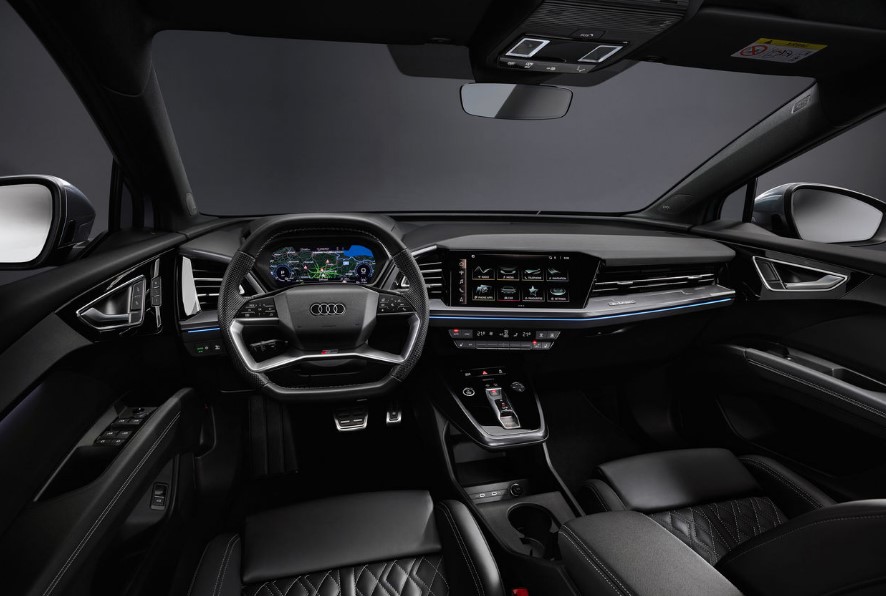 Estimated Prices
Pricing is also one of the most important things to know when we talk about cars, right? The base trim—which is the Premium, will have a starting price of $67,995. Although this may differ from the dealer price you will get when the car is officially released, the estimated price is starting at that number.
From there, the Sportback Premium's price is different by around $3,000+ and that is what occurs to the other models as well. Except for the Prestige, which hops higher by around $5,400 from the Sportback Premium Plus model. The highest price will be around $87,500 for the Sportback Prestige.
Its Performance
Don't underestimate the power of this car as you will have the battery to power the car effectively. Both non-Sportback and Sportback will bring you an AWD powertrain that nicely works to produce 355 HP. This will be able to be used to conquer 218-222 miles of distance.
It is also said that the car is capable of producing higher power, which is up to 402 HP. However, due to excessive work on the battery, this lasts much shorter.
Interestingly, unlike competitors like Tesla or Mustang Mach-E, the 2023 Audi e-Tron is said to still have a grille despite the battery packs (two in total).
The distance which is capable of being conquered is still lacking when compared to competitors like I-Pace (234 miles), and Model X Long Range, which is outstandingly capable of covering 371 miles.
However, to recharge the battery of the 2023 Audi e-Tron, you won't be taking too much time like the competitors. Sources mentioned that the car will require you to let it sit for 30 minutes so you can get 80% of its battery-package recharged using its 150-kW fast charger.