2024 Chevy Silverado EV RST is the most powerful Silverado EV. It challenges everything about the range of electric vehicles.
2024 Chevy Silverado EV RST is not the first electric pickup vehicle from the automotive company General Motors to hit the market. However, if you look at the statistics, the previous models are not as significant as this truck. All truck enthusiasts are likely to fall in love with this Silverado EV RST electric pickup, not only because of numerical statistics but also the other features that will be embedded in it. The appearance also gives a more beautiful impression.
Also READ: New Chevelle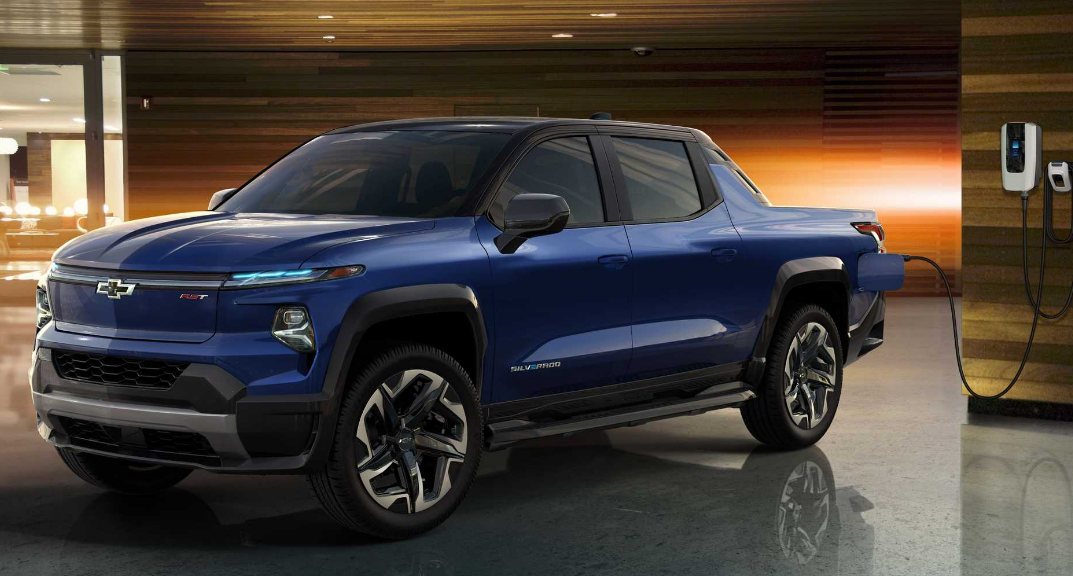 More Power and Distance Coverage
Thanks to the use of the Ultium battery pack with the largest power ever made, the numbers that refer to the mileage of Silverado EV RST are quite impressive. With only one battery charge, this electric truck is claimed by Chevrolet to be able to cover a distance of about 643.7 km or 400 miles.
With the support of dual motors, all four wheels of the 2024 Chevy Silverado EV RST can be rotated with 664 HP and 780 pound-ft. of torque. The resulting acceleration is also quite tempting because of the implementation of the Wide Open Watts mode. The speed of 60 miles/hour can be achieved in less than 4.5 seconds by this pickup.
With the DC fast charging feature at 350kW, a distance of 160 km or 100 miles can be returned in approximately 10 minutes. In terms of towing ability, the Silverado EV RST is capable of pulling up to 4.5 tons in the rear. Its design is thought to be similar to Chevy Avalanche. However, this was denied by Chevrolet who said the Avalanche design was not used as a Silverado reference.
More Features to be Installed
The rear-wheel steering system, supercruise, and automatic adaptive air suspensions complete the Silverado EV RST. At the rear part, there is a pickup that can be adjusted with a system called Multi-Flex Midgate. In addition, there is additional functionality in the body that accommodates the midgate pass-through. You don't have to worry about the cargo. If you need free space, the rear seats can be folded and the Multi-Flex tailgate can be removed. That way, you will get about 3.25 meters of space in the cargo area.
If you move into the 2024 Chevy Silverado EV RST cabin, you will find a different design with digital display dominance. There is a 17-inch screen in the middle with an 11-inch digital display. For more complete details, it is not ready to be shared by Chevrolet. In addition, Linux Ultifi will be a software platform that you can use in this EV RST. This software is reportedly developed directly by General Motors Company, and in the future, it will receive regular updates.
Many commonly used control features, such as radio and climate functions, still have to be operated manually. Fortunately, you will be surprised by a hands-free vehicle start-up that automatically activates when you get into the truck. Additional storage in form of an etrunk lock is applied to the front due to the absence of a gasoline engine. You can set the space to store items. Moreover, in-cab RST modular console can fit up to seven gallons of storage.
There is an upgrade in the crew cabins in form of an increase in interior space, so adults can sit more comfortably. This increase was made possible by the full utilization of General Motors' Ultium platform, which made the front seats pushed further forward and the rear seats further back.
2024 Chevy Silverado EV RST body design is more aerodynamic than the standard Silverado where there is a 10.2kW PowerBase charging system with 10 outlets. You have to be patient first because the production of Silverado EV RST is planned for about a year away, to be precise in the fall.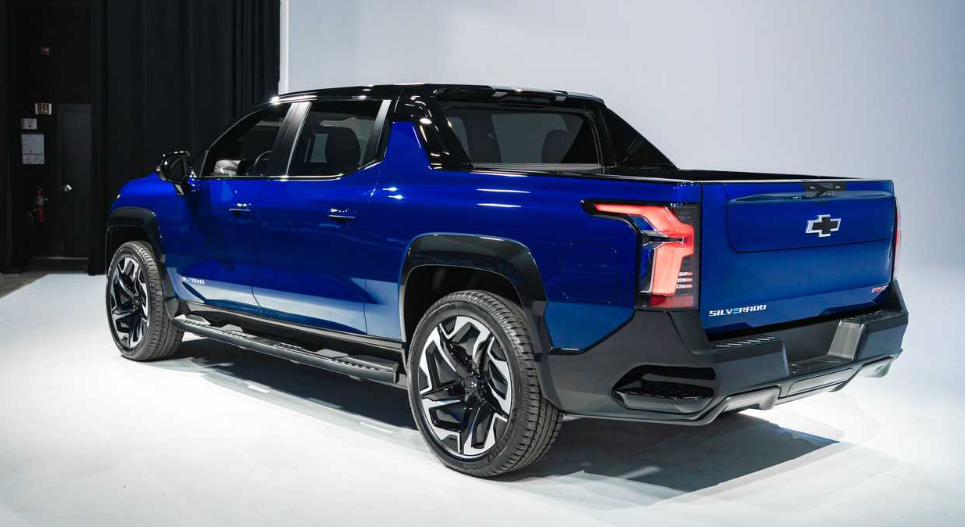 Estimated Market Prices
The first edition of Silverado EV, don't know if it is a standard, WR, or RST trim version, is priced at the full $105,000. This price does not include an estimated destination fee of $1,695. After that, it is estimated the initial price is pinned at $41,595, where that price includes shipping costs. However, unfortunately, Chevrolet did not mention specifically whether the price also includes the procurement of a battery with a distance of 643.7 km. After gradually being produced, the price offered will vary depending on the trim version, including the 2024 Chevy Silverado EV RST. Its price is estimated to be ranged at $40,000 and over $80,000.