2023 Subaru Solterra puts forward its off-road capability. Subaru seems to want to invite its customers to ride and love the earth at the same time.
The 2023 Subaru Solterra comes with neither a 500 HP engine nor a range of more than 300 miles. The battery capacity can't be charged as fast as 15 minutes, let alone use to back up our home's electrical power when the lights go out. The specifications and the redesign that looks ordinary will not make you roll your eyes or be shocked to death. However, this latest Solterra can boast of its off-road capabilities. We can say the front trunk of the luxurious Ford Mustang Mach-E and the battery of the Kia EV6 can power our refrigerators. However, don't expect to be able to take the two of them on an adventure through hard, steep, and damaged roads.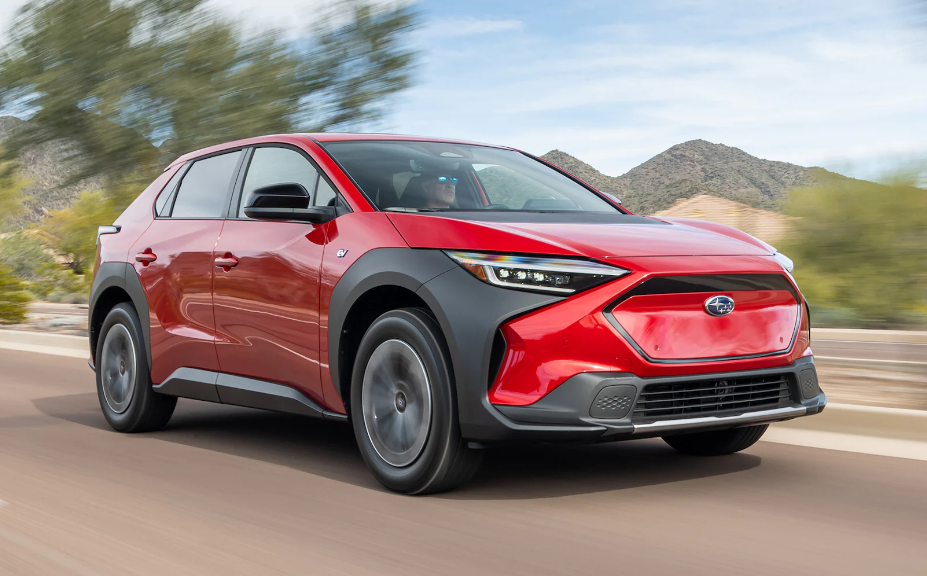 Single Charge Milage
Powered by the StarDrive Powertrain and standard symmetrical AWD, we will be given a range of more than 220 miles. Technology with multiple charging options for convenient and fast charging, both on the go and at home, is built into it. The charger on the Solterra level can be used for standard 120 V sockets. If we need faster charging, you can use two chargers for 240 V sockets.
It's up to you to choose which one, but the power from Solterra will be fully charged when you wake up in the morning if you recharged it at night. That way, you can get ready to explore or travel with all of Solterra's amazing abilities. The two motors that power Solterra is claimed to be capable of producing 218 HP and 249 pound-ft. of torque. The power generated can reach speeds of up to 60 mph in just 6.5 seconds.
According to the official website, 2023 Subaru Solterra will get three trim levels: Premium, Limited, and Touring. Of course, the Touring trim level is expected to get the most expensive market price compared to the other two trim levels because it has more complete features and comes with two-tone roof paint.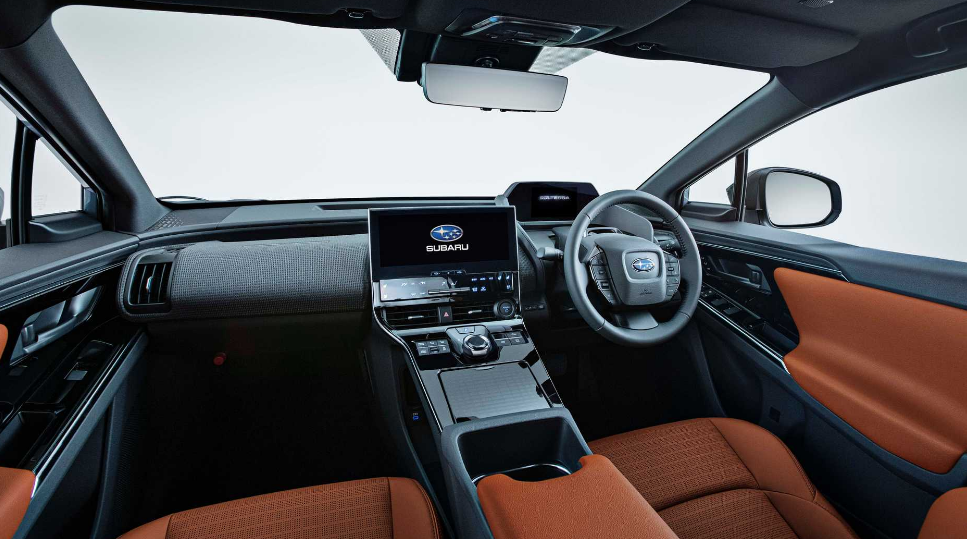 Features to Support Driving
2023 Subaru Solterra is supported by a fairly wide ground clearance design, 8.3 inches, and short overhangs to make it easier for the driver to maneuver on harsh terrain. You can reach places that are usually difficult to pass by ordinary conventional electric vehicles.
The design also gets the help of a standard X-MODE feature with two choices of modes, Descent Assist and Hill Ascent. Both modes allow you to freely choose which traction settings are suitable and perfect for the road conditions we pass. These settings will give us complete control and increased stability.
Solterra is the first electric SUV to feature symmetrical AWD with support for all-terrain and all-weather traction systems. Those two supports will take us to amazing new places. The balanced symmetrical AWD design provides stability when driving and optimal power distribution to create maximum traction with more stable handling. Dual electric motors coupled with symmetrical AWD will give Solterra the ability to navigate all types of roads, trail surfaces, and weather conditions.
For comfort and protection, while driving, the 2023 Subaru Solterra is equipped with active and reliable safety features. First, there is a 360-degree camera that can monitor the situation around the car. This camera helps us to improve convenience when parking and changing the direction of the car. Second, there is a blind spot detection system on each side of the glass that will alert you with a visual indicator when the system senses that another vehicle is in your blind spot.
Next, there is the automatic rear brake that's able to make Solterra stop itself when we forget to brake. It surely helps us avoid collisions with objects behind the car. Then, there is the safety exit alert, Solterra's newest feature, which will sound and issue a message when the system detects a danger when you want to get out of the car door. All of these features are standard on all Solterra trim levels.
No Official MSRPs Yet
Subaru car sales in 2022 are unlikely to experience significant problems. It means the Solterra model year 2023 is also expected to be able to penetrate the market comfortably. Unfortunately, until now, there has been no official price issued by Subaru. Considering 2023 Subaru Solterra's engine and capabilities compared to its competitors, the $40,000 price range for the regular or Premium trim levels feels right.