There are over 20 exterior colors of the new Ram 2500. However, it is not clear whether or not these 2023 Ram 2500 colors are available for all the Ram 2500 trims.
Some pickup trucks are so powerful that they are perfect for towing. One of these trucks is the Ram 2500. This year, Ram Trucks has officially announced its intention of releasing the 2023 model of this truck. The 2023 Ram 2500 colors will be available in many options.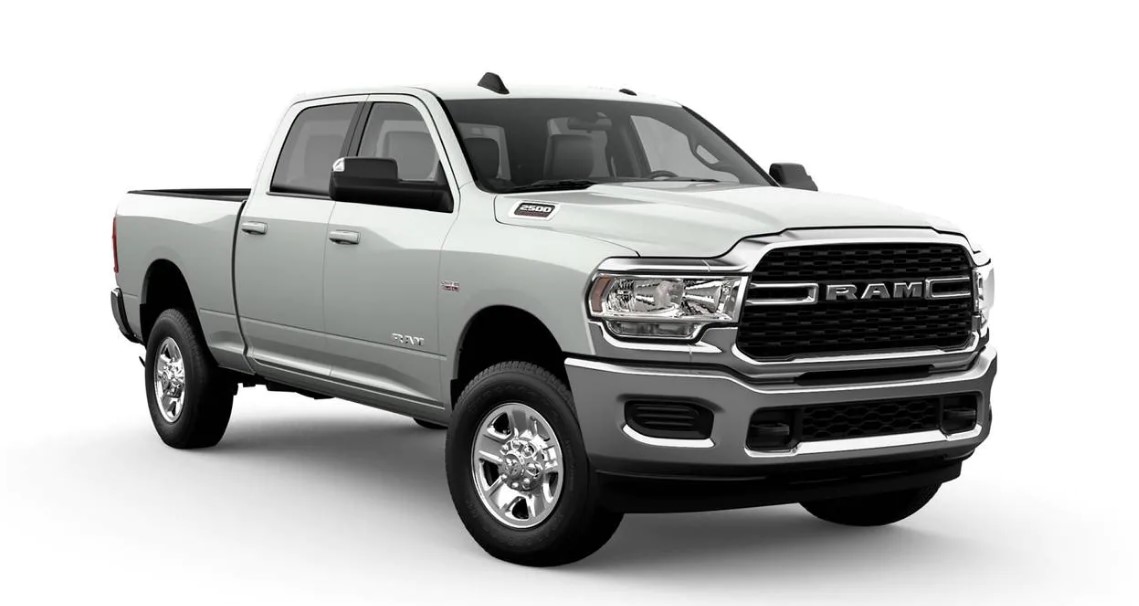 In addition, Ram Trucks will make several changes to this truck. The 2023 Ram 2500 changes will be noticeable in the truck's performance, exterior design, and features. However, don't expect to see a facelift on the upcoming Ram 2500.
2023 Ram 2500 Colors
The 2023 Ram 2500 is an excellent heavy-duty truck. Ram 2500 fans can rely on its performance to perform their jobs. This pickup truck doesn't only offer excellent performance, but also offers a comfortable cabin and a handsome design inside out.
The 2023 Ram 2500 colors, for example, are attractive. The exterior colors are available in many choices. Fans will find both subdued and bold exterior colors in the collection of the 2023 Ram 2500 exterior colors. Meanwhile, the interior colors are available in limited options.
Rumor has it that the upcoming Ram 2500 has 21 exterior colors. They are:
Black Clearcoat
Diamond Black Crystal Clearcoat
Midnight Blue Pearl-coat
Patriot BluePearl-coat
New Holland Blue
Republic Blue Clearcoat
Billet Silver
Granite Crystal Metallic Clearcoat
Case IH Red
Delmonico Red Pearl-coat
Flame Red Clearcoat
Construction Yellow
Detonator Yellow Clearcoat
Light Green
Timberline Green Pearl-coat
Utility Orange
National Safety Yellow
Omaha Orange
School Bus Yellow
Yellow
Bright White Clearcoat
The interior color options of the 2023 Ram 2500 are black and diesel gray. Ram Trucks pair the black seats with a high-quality cloth or heavy-duty vinyl. Meanwhile, the diesel gray is available only in heavy-duty vinyl material.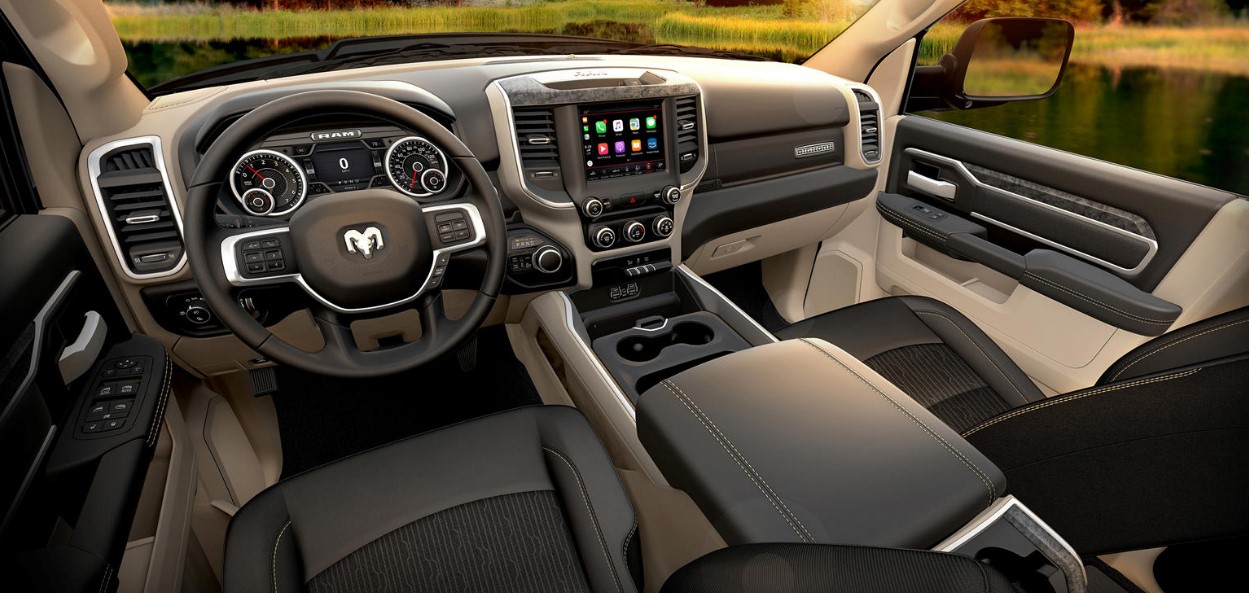 2023 Ram 2500 Design, Features, and Engine
When it comes to design, features, and engine, the 2023 Ram 2500 only offer the best choice.
Design
The upcoming Ram 2500 will come with redesigned headlights, a new unique grille, new taillights, and new LED lights. The overall design of this pickup truck has a rugged boxy look. Moreover, some of its trims have a sporty look.
Features
Ram Trucks will update the technology of the 2023 Ram 2500. Therefore, it is no wonder that the pickup truck will have an infotainment software upgrade, a larger touchscreen display, a better sound system, and many others.
The new Ram 2500 also has many driver-assistance features. Some of them are towing mirrors, 360 View Trailers, adaptive cruise control, rear traffic warning, and blind-spot monitoring.
Engine
The 2023 Ram 2500 has a 6.8L HEMI V8 engine. This gas engine produces 410 hp and 429 lb-ft torque. Moreover, this pickup truck can carry a payload of 1,010 lbs or less and tow 20,000 lbs or less. Moreover, its MPG rating is 18 mpg on the highway and 13 mpg in the city.
2023 Ram 2500 Release Date and Price
Rumor has it that the 2023 Ram 2500 will hit the market in November 2022. Its starting price is around $44,000. The price, of course, depends on many aspects, such as trims, colors, and packages.
The 2023 Ram 2500 is a reliable and attractive pickup truck. One of the things that make this truck attractive is the 2023 Ram 2500 colors. They are available in many choices ranging from subdued gray to bold orange. Moreover, this pickup truck will also show an updated look and features new tech.