Nissan Murano is not just your typical mid-size SUV. Its premium features and handsome exterior may lure you, but will the upcoming 2023 Nissan Murano be the same?
Are you looking for a mid-range SUV? The upcoming 2023 Nissan Murano will become one of your best products from this carmaker. But what can you expect from this soon-to-release Nissan Murano? There are still no further official publications, yet it is rumored that nothing much will be done. But who knows—so let's learn what the current Murano offers and what you may expect to come in its future release.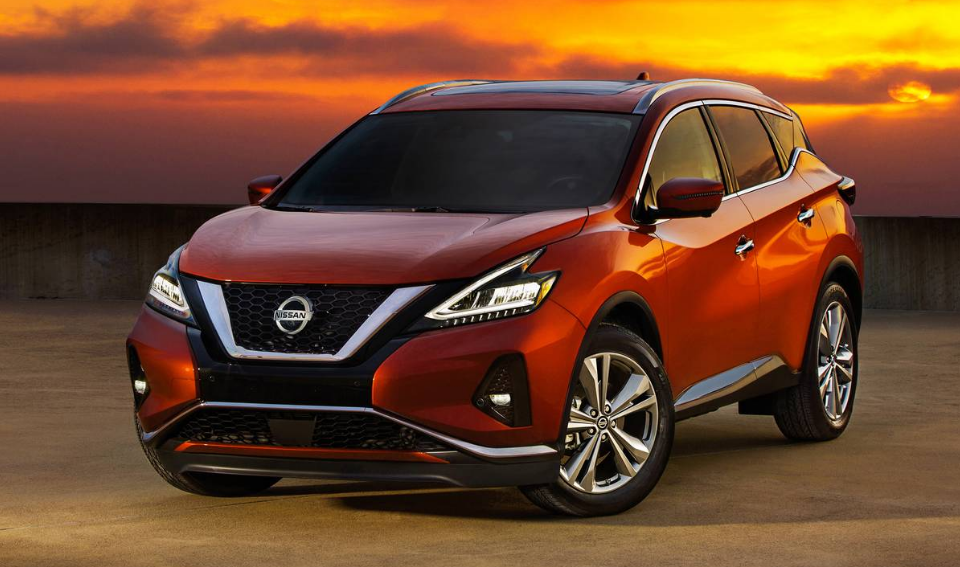 The 2023 Nissan Murano: What You Can Expect from This Car
If you are looking for the specification of the 2023 Nissan Murano, the chance is you won't find one except for the explanation about the current model. While that can be annoying, you can base your expectation on the current model of Murano.
Many sources mentioned that there will be no significant improvement in the 2023 version of Nissan Murano. The car is still a mid-size SUV perfect for five passengers, and its model is still graceful for an SUV.
Amazingly, sources mentioned that you could expect a better fuel economy than the previous models. This can be a good sign since AWD (All Wheel Drive) tends to suck your fuel like no tomorrow.
Moreover, the car is forecasted to be still using the CVT transmission. Hence, even though the SUV uses 6-cylinder plus All-Wheel Drive feature powertrain, the fuel economy can still be controlled.
It is also expected that the SUV won't be adding much improvement to the upcoming release. The current one is already coming decently with the best interior design, while the exterior is what you can expect from all SUVs. The seating offers you ample legroom, which is an excellent bet if you often travel far with many stuff to bring along.
Completing the premium touch is its safety aspect. Find out in the following explanation about the engine and interior design to expect from this car.
What's Under the Hood?
The upcoming 2023 Nissan Murano is expected to have a V6 engine—similar to the previous release. The maximum power production is also expected to reach about 260 HP with its 3.5-L displacement and 240 lb.-ft torque.
With this engine onboard, accompanied by its CVT transmission, it is expected that the fuel economy will be able to tolerate it. The car comes with a front-wheel-drive and optional all-wheel-drive, leading to wasteful fuel economy.
As mentioned in various sources, the car will make 28 miles per gallon possible on the highway. While for familiar city roads, the rate slips quite significantly at 20 mpg and 23 mpg when combined. If you consider it as low, then it is—many sources mentioned it as a low mpg. Add it with its low towing capacity at 1,500 lbs., you now get what people see as the car's cons.
But it would help if you did not complain about its safety aspects. For all variants of the 2023 Nissan Murano, you will be able to expect adaptive cruise control, automatic high beams, emergency braking on front and rear sides, and lane-keeping assistance.
While for its two higher variants—SL and Platinum, you can get an additional surround-view camera system. It is, indeed, another premium addition to this mid-size SUV.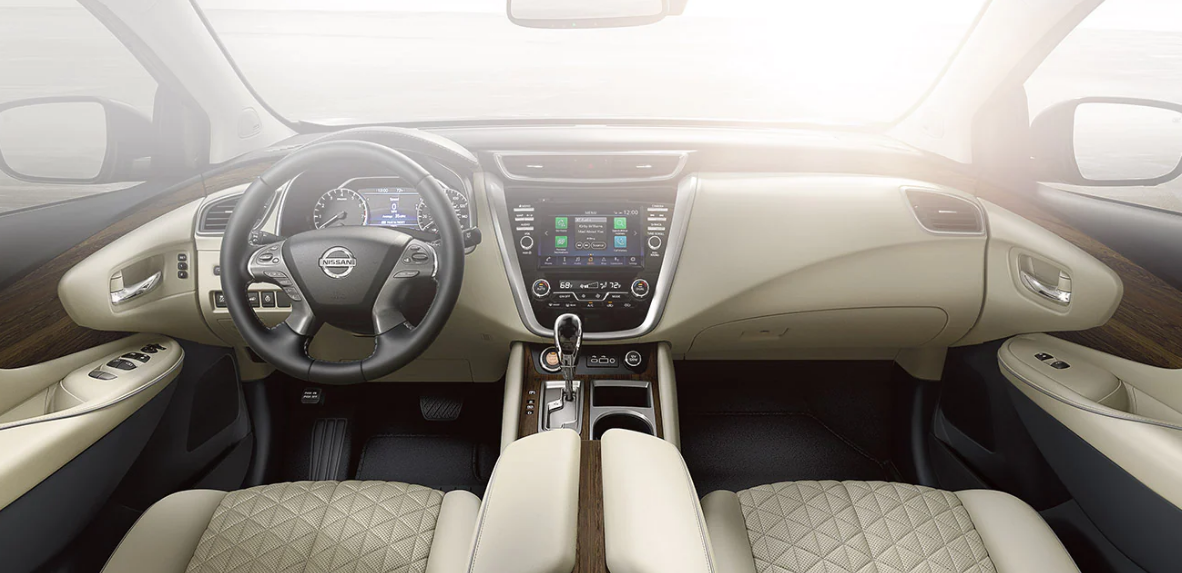 The Interior of 2023 Nissan Murano
Talking about the interior aspect of Nissan Murano, you should not expect much as it will not be that much different compared to the current model of this car lineup.
You will see a premium mid-size crossover vehicle with five passenger seats. Inside, you can get the friendly dashboard with an 8-inch touchscreen for infotainment purposes, additional USB ports (4 in total), and compatibility with Apple CarPlay and Android Auto.
Adding to the list of premium features are the 11-speaker Bose sounds system (for SL and Platinum variants only). The Platinum class also provides a different level of luxury that is represented through its upholstery patterned semi-aniline diamond. Panoramic sunroofs to expect from the Platinum variant is seemed to be an excellent addition for this mid-size SUV.
The legroom for the 2023 Nissan Murano is spacious in all lines (S, SL, and Platinum)—which probably will remain intact in the upcoming release. With all features embedded, it seems worth purchasing a car with $33,000-$46,700 (approx.) to invest, although the official price has not been announced yet.