The 2023 Nissan Ariya colors are available in seven choices. Combined with the sleek exterior and interior, these colors make the Ariya look more stylish.
Nissan is one of the car companies that are highly dedicated to minimizing carbon emissions. This year, this company started the production of a new all-electric crossover SUV, the 2023 Nissan Ariya. The exterior and 2023 Nissan Ariya colors look modern and handsome.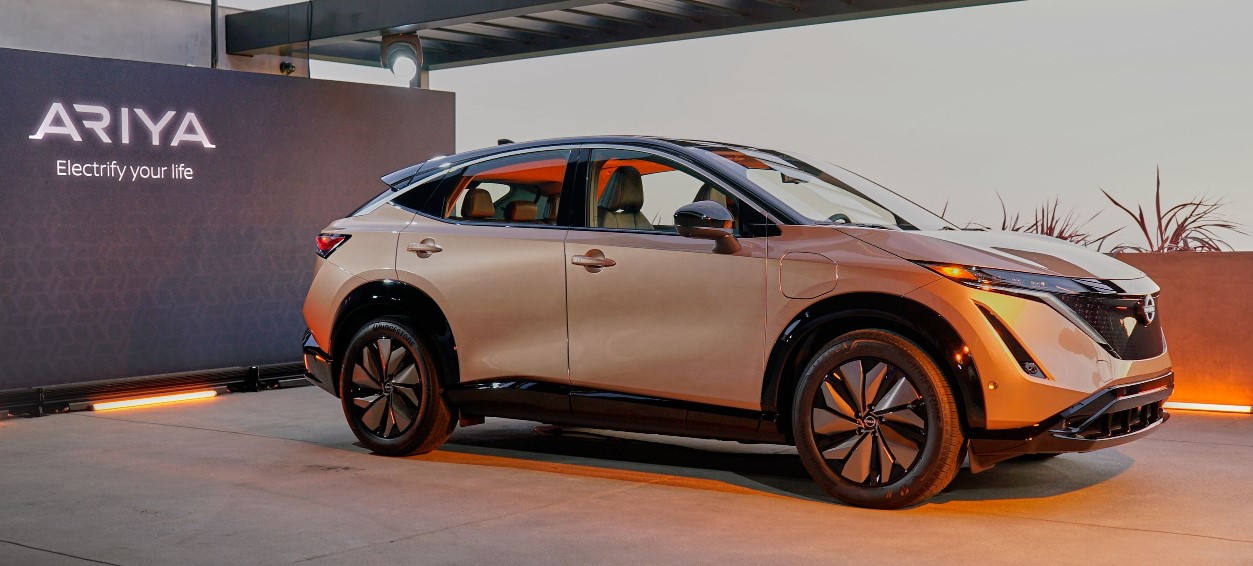 Nissan Aria is not the first electric vehicle Nissan produced. This company has been manufacturing all-electric hatchbacks since 2011. However, the Aria is Nissan's first all-electric crossover SUV. It is available in two battery choices. One of them allows you to drive up to 300 miles without charging.
2023 Nissan Ariya Colors, Exterior, and Interior
The 2023 Nissan Ariya is one of the best all-electric crossover SUVs. It does not only offer a smooth and quiet operation and powerful acceleration, but it also offers attractive designs inside out.
2023 Nissan Ariya Interior
The cabin of the upcoming Nissan Ariya is comfortable, spacious, and stylish. It consists of two rows of seats that can accommodate five people. The 2023 Ariya cabin looks ultra-modern since it has no switches and buttons.
Nissan will use leather, cloth, and sound-dampening material to make the Aria interior. Moreover, this company will equip it with various features, such as cooled front seats, power tilt and telescoping steering wheel, and sliding center console.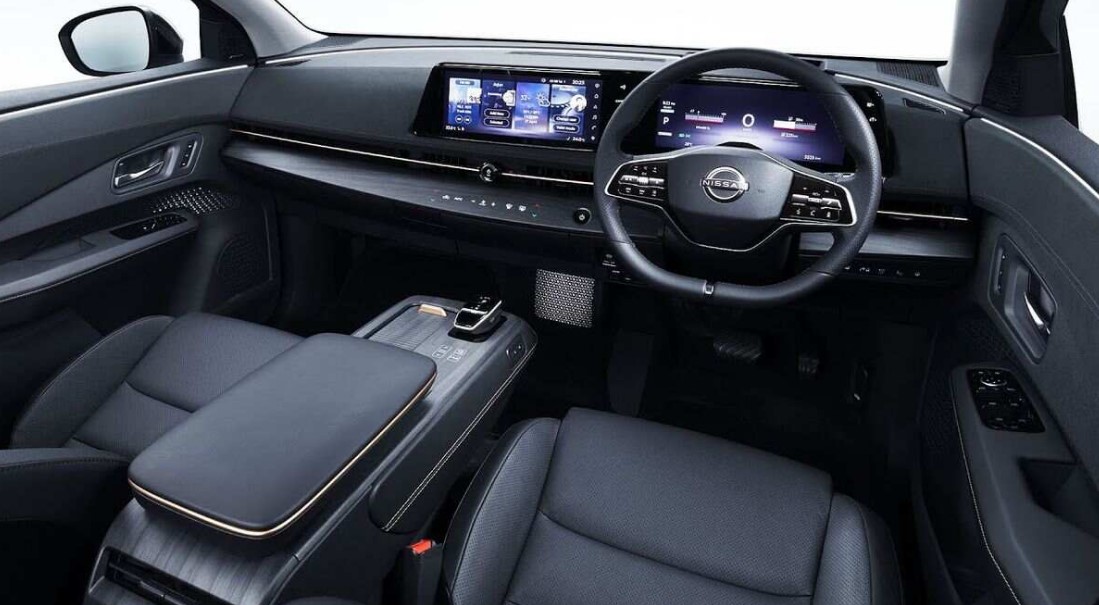 2023 Nissan Ariya Exterior
The exterior of the 2023 Nissan Ariya is as sleek and stylish as the interior. Its slim LED lighting and unique grille make this crossover SUV more noticeable. The 2023 Ariya comes with standard 19-inch aluminum alloy wheels. It also offers a power panoramic moonroof with a modern feature.
2023 Nissan Ariya Colors
Are there any differences between the 2023 Nissan Ariya colors by model? No, there are not. Nissan offers seven color choices for all the Ariya models.
The exterior colors of the 2023 Ariya.
Boulder Gray Pearl/Black Diamond Metallic
Northern Lights Metallic
Passion Red Tricoat/Black Metallic
Sunrise Copper Pearl/Black Diamond Metallic
Deep Ocean Blue Pearl/Black Diamond Metallic
Black Diamond Metallic
Everest White Pearl Tricoat/Black Diamond Metallic
The interior colors of the 2023 Nissan Ariya.
Light Gray
Blue Gray
Charcoal
2023 Nissan Ariya Features and Technology
Nissan equips the 2023 Nissan Ariya with great features and the latest technologies. Therefore, passengers and drivers will have a satisfying journey while riding this all-electric crossover SUV.
Tech features included in the upcoming Nissan Ariya are wireless device charging, a 12.3 -inch center display, a Bose premium audio system with ten audio speakers, a 12.3-inch instrument monitor, etc.
Similar to conventional SUVs, the Ariya also comes with superb security and safety features. Some of these features are a high beam assist, rear cross-traffic alert, and automatic emergency braking. The premium trim also features a parking and self-driving assistance system.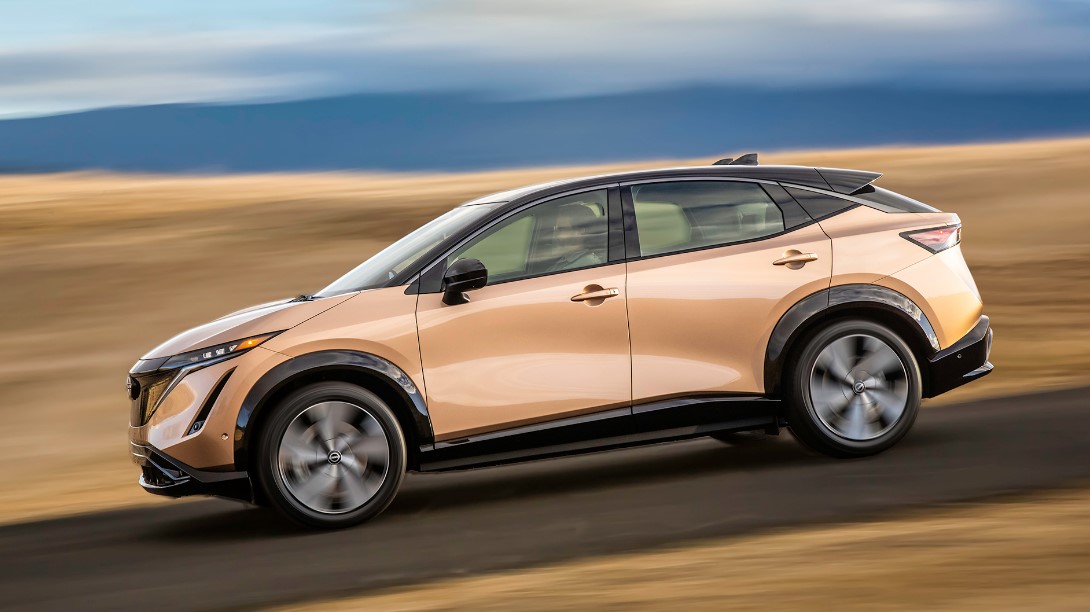 2023 Nissan Ariya Release Date
Currently, there is no information about the 2023 Ariya release date yet. However, it is expected that Ariya will hit the market in the fall of 2022.
Nissan started the manufacturing process early this year. In addition, consumers who want to have this all-electric SUV can make a pre-order for the 2023 Ariya now.
The 2023 Ariya is one of the best all-electric crossover SUVs. It has a long-lasting battery, great features, and the latest technologies. In addition, the 2023 Nissan Ariya colors are also attractive. They make this crossover SUV look more stylish.