The 2023 Mazda CX 50 colors are available in seven options, e.g., Wind Chill Pearl, Jet Black Mica, and Zircon Sand Metallic. All these colors are applicable for all the CX 50 trims.
Mazda has just announced its new compact crossover, Mazda CX 50. This compact crossover is ideal for you who love to enjoy outdoor adventures or explore nature. The CX 50 will be available in ten trim levels. All of them will have similar 2023 Mazda CX 50 colors.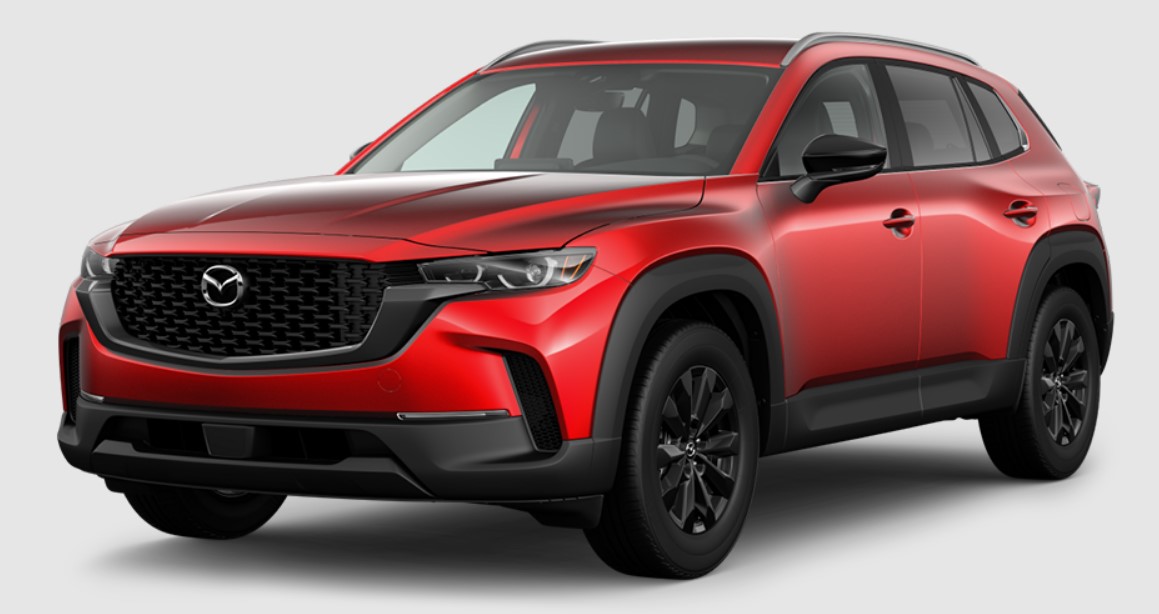 Some of the Mazda CX 50 trims are already available in the dealerships. However, the Turbo Meridian Edition will not be available until the fall of this year. Moreover, the Preferred and Preferred Plus will hit the market at the end of 2022.
2023 Mazda CX 50 Colors
The 2023 Mazda CX 50 come with seven exterior color options. Five of them are metallic colors and the rest are non-metallic colors. Below are the 2023 Mazda CX 50 exterior colors.
Soul Red Crystal Metallic
Wind Chill Pearl
Machine Gray Metallic
Polymetal Gray Metallic
Jet Black Mica
Zircon Sand Metallic
Ingot Blue Metallic
Some of the 2023 Mazda CX 50 colors are available for free, but others are premium colors. You don't need to pay an additional charge if you choose the compact crossover in Ingot Blue Metallic or Jet Black Mica color.
However, you will get an additional charge of $95 if you choose Soul Red Crystal Metallic or Machine Gray Metallic color. Meanwhile, the Wind Chill Pearl, Polymetal Gray Metallic, and Zircon Sand Metallic cost an additional charge of $395. Moreover, Mazda also offers four interior colors. They are:
Black Leatherette with Gray
Black Cloth
Terracotta Leather
Black Leather with Brown
From the interior colors above, you can see that Mazda offers three interior materials. All these materials have excellent quality and promote comfortable rides.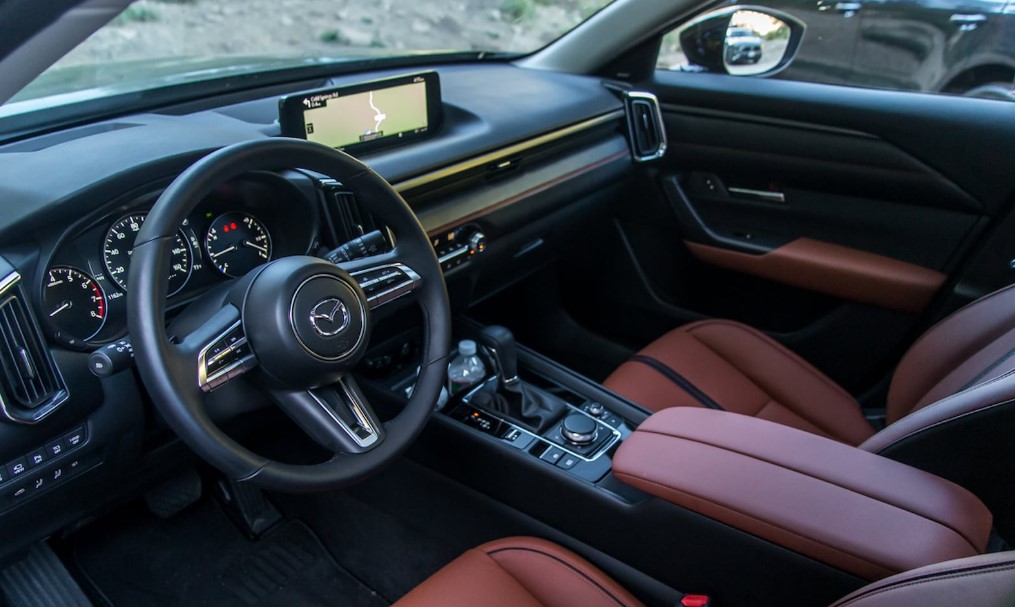 The Features and Engine of the 2023 Mazda CX 50
The 2023 Mazda CX 50 has standard features. However, the premium trims offer more features than the lower trims do. In addition, the CX 50 trims will have a similar engine, except for the Turbo trims.
Features
Some features you'll find in the 2023 CX 50 interior are a large screen display, heated front seats, power-adjustable driver's seat, dual-zone automatic climate control, and a premium sound system.
On the outside, the compact crossover features 17-inch to 21-inch aluminum alloy wheels or alloy wheels with a black metallic finish, LED headlights, and a panoramic moonroof.
Engine
More than half of the 2023 Mazda CX 50 trims, such as Premium Plus, Premium, Select, and Base, come with a 2.5L four-cylinder engine. This engine can generate 187 hp. Its MPG rating is 30 MPG on the highway and 24 MPG in the city.
Meanwhile, the Turbo, Turbo Meridian Edition, Turbo Premium, and Turbo Premium Plus feature a turbocharged 2.5L four-cylinder engine. The engine produces 256 hp. Moreover, the turbo engine's MPG rating is 28 MPG on the highway.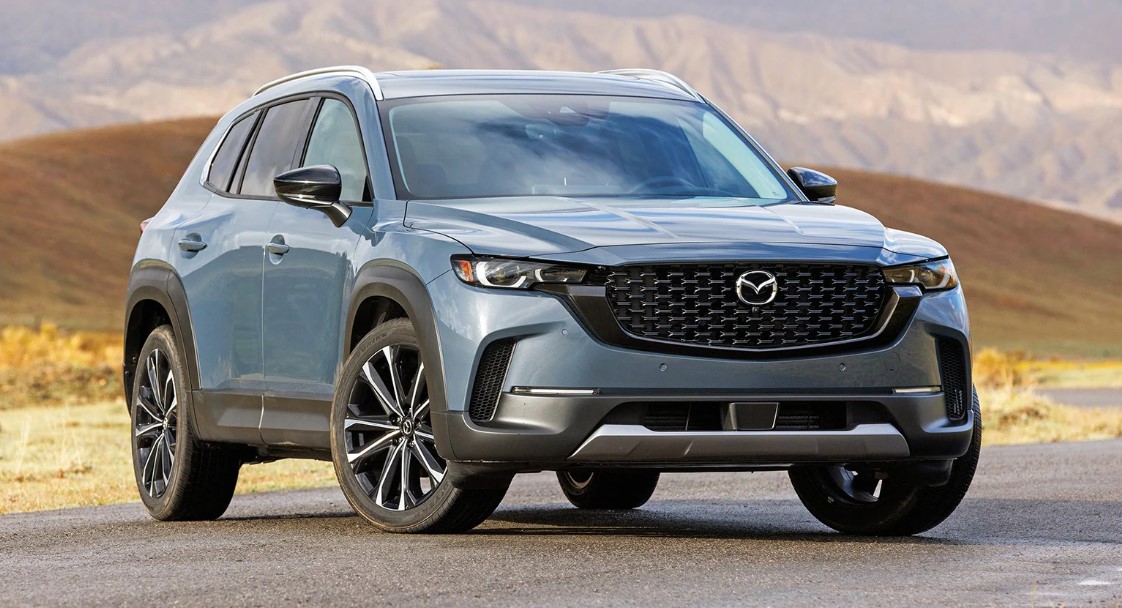 2023 Mazda CX 50 Price
Mazda sells the Base trim of the CX 50 at a starting price of $27,550. Meanwhile, the Premium trim costs at least $35,150. The starting price of the Premium Plus and Turbo trims is similar, i.e., $37,150. Moreover, the most expensive trim is the Turbo Premium Plus. Its price starts from $42,300.
Mazda has just added the CX 50 to its lineup. This compact crossover is now available in dealerships, but several trims have not hit the market yet. All those trims will come with attractive 2023 Mazda CX 50 colors and two engine options.