The Kia Soul has an iconic outer experience, spacious cabin, and quite extensive features. Find out below whether these will be retained in the 2023 Kia Soul.
The Kia Soul's aggressively boxy frame may not be for everyone, but for those who adore it, this car sure brings a full package that also includes a roomy interior and great value overall. Soon, the 2023 Kia Soul is going to arrive, and while a full redesign probably won't happen until at least the 2025 model year, here's how the Soul is predicted to be unfurled.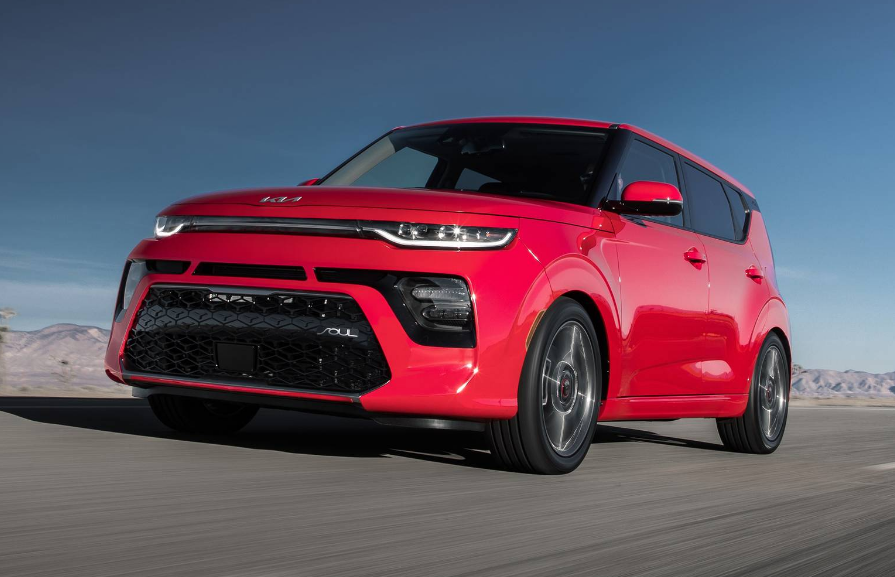 An Overview of the Soul
The Kia Soul is a Kia-manufactured sub-compact SUV. This vehicle was first introduced at Paris Motor Show in 2018, with the designing process happening in California and the manufacturing process carried out in South Korea. An electrified version of the Soul is also offered with the market name of the Soul EV ever since 2014.
The Soul is currently in its third generation. It receives a similar platform to the Hyundai Kona. The teaser images of the new gen of this car were revealed in 2018, with confirmation that it will be offered in two powertrain options for the gasoline-powered variants: a 2. L I4 and a 1.6L turbocharged four-cylinder engine. An EV version is also provided. In addition, the release of this generation also comes with a launch of a new X-Line trim grade. Some upgrades are including stronger chassis and slim headlights.
This third generation of the Kia Soul and Soul EV was revealed at the LA Auto Show in 2019. Later in the latter half of 2019, a 2020 model year was on the way to be launched in North America. Unfortunately, the Soul EV US release was postponed to 2021.
Powertrain Predictions
The 2023 Kia Soul is expected to carry the same sets of engine and gearbox as the previous model years and the current generation. As mentioned before, there are two powertrain options available. The entry-level trims are equipped with a 2L four-cylinder motor that's capable of generating 147 HP. It is paired with a continuously variable transmission (CVT). Meanwhile, the Turbo trim level features a 1.6L turbocharged four-cylinder motor that produces 201 HP. This powertrain is paired with a 7-speed dual-clutch automatic transmission.
The most needed upgrades of the upcoming Soul come from the safety feature section. Currently, this is the only area that which this vehicle model lags behind its rivals in the same class segment, as the Soul only brings a rear-seat warning and rearview camera as the standards. Other features such as automatic emergency braking, blind-spot monitoring, forward collision alert, adaptive cruise control, rear cross-traffic alert, and many more are offered as options.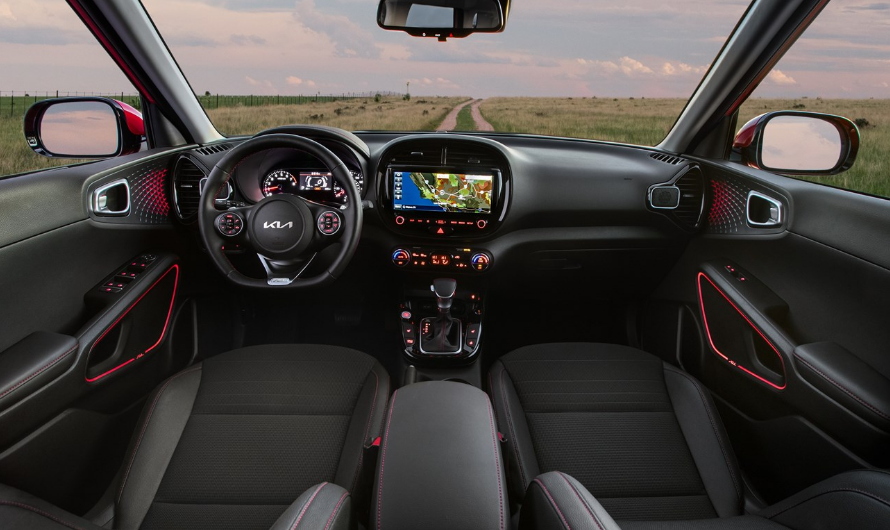 Exterior and Interior Redesign
The boxy body frame brought by the Soul has become its cheeky and eccentric visual signature, so there's no doubt that it will make a comeback in the 2023 Kia Soul. In the front-end section, it brings a slim daytime running light (DRLs), a thin upper grille that becomes large in the lower part, and a massive headlight that nestles close to the lower part of the front fascia. It's hard to predict how a redesign will happen if there's any because the Soul currently doesn't share the exterior design with any vehicle model in its manufacturer's lineup. Some possible upgrades probably have to do with the fascia or the trim range.
The Soul's interior part is admittedly are not as funky as its outer exterior, but it does offer a lot of atypical elements and touches that make it stays ingenious. While no major interior update is in sight, for example, a completely revamped cabin, there's a chance that the upcoming model year will bring a higher-quality material or updated center console.
According to a subcompact SUV standard, the existing technology feature of the Soul is rather comprehensive. However, the 2023 Kia Soul may arrive with a larger infotainment system or other updated content.
All trim levels come with touchscreen infotainment that includes Android Auto and Apple Car Play. Except for the entry-level trim that has an 8" display screen, all variants of the Soul are equipped with a 10.3" unit. These trims with a 10.3" display screen also features satellite radio, a wireless charging pad for smart devices, in-dash navigation, and traffic updates in real-time. All trims carry a 6-speaker stereo except for the full-fledged Turbo that brings a Harman Kardon setup.
Price Estimation and Arrival Date
The arrival of the 2023 Kia Soul is predicted to happen in the latter half of 2022. The pricing is most likely to increase from the previous model year, which starts at around $20,000 to $21,000, but it depends on how far Kia will go with the redesign.