You need to learn about the latest 2023 GMC Denali colors before buying one of the SUVs. Here are all details you want to know about Denali.
Denali is the best choice for those looking for an SUV. The price of this vehicle varies, starting from USD40,240. The first generation of Denali was introduced for the 1999 model year. Now, you need to learn about the latest 2023 GMC Denali colors before buying one of the SUVs.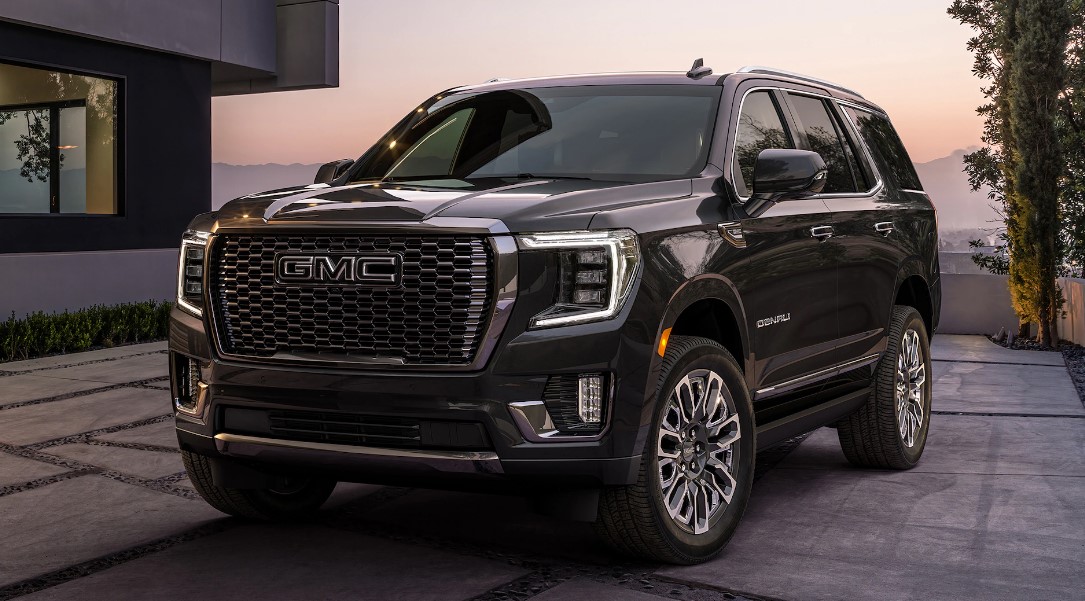 Denali is not the only SUV offered by GMC. GMC also has some other SUVs like Terrain, Acadia, and Hummer. But now you need to learn about Yukon Denali to see why this is a super special vehicle to consider. Below are some details you may want to know about the new Denali.
Denali and Denali Ultimately GMC
There are two versions of GMC Yukon: Denali and Denali Ultimate. Both of them have some differences in features and specs. But both of them are sharing the same Super Cruise Driving Assistance technology. Amazing technology to allow hands-free driving.
Denali comes with a 14-speaker sound system. Denali Ultimate is a more comfortable vehicle since it comes with 16-way power front seats that are completed with massaging features. If you are looking for a stronger vehicle, Denali is the right option since its maximum trailering ability is 8,200 lbs.
Denali Ultimate is also a powerful vehicle. But the maximum trailering ability of this version is just 8,000 lbs, 200 lbs lower than the regular Denali.
2023 GMC Denali Colors Available
Denali comes in various color options. At least there are ten different colors available to choose from. Summit white is the regular color you will get when buying the new Denali. You won't have to pay the extra charge if you choose the summit white color. But there are also some other colors to consider.
Summit White
Pearl Beige Metallic
Onyx Black
Sterling Metallic
White Frost Tricoat
Titanium Rush Metallic
Midnight Blue Metallic
Redwood Metallic
Volcanic Red Tintcoat
Frosted Pine Metallic
Volcanic Red Tintcoat is the priciest option. This exterior color requires you to pay USD645 to get it on the outside of your Denali. But if you choose the other colors except for the Volcanic Red Tintcoat and Summit White, the extra cost to pay will be USD495.
Interior Colors of The Latest GMC Denali
For the interior, GMC only offers three different colors for the Denali SUVs. The first one is a jet black interior color with jet black cloth for the surfaces of the seating. And the second option is dark walnut with a very dark ash-gray combination for the interior.
And then there is also an interior with light shale and teak combination. All of them are going to make the interior of GMC Denali look classier and more elegant. Which one do you think will be cool for your new GMC Denali?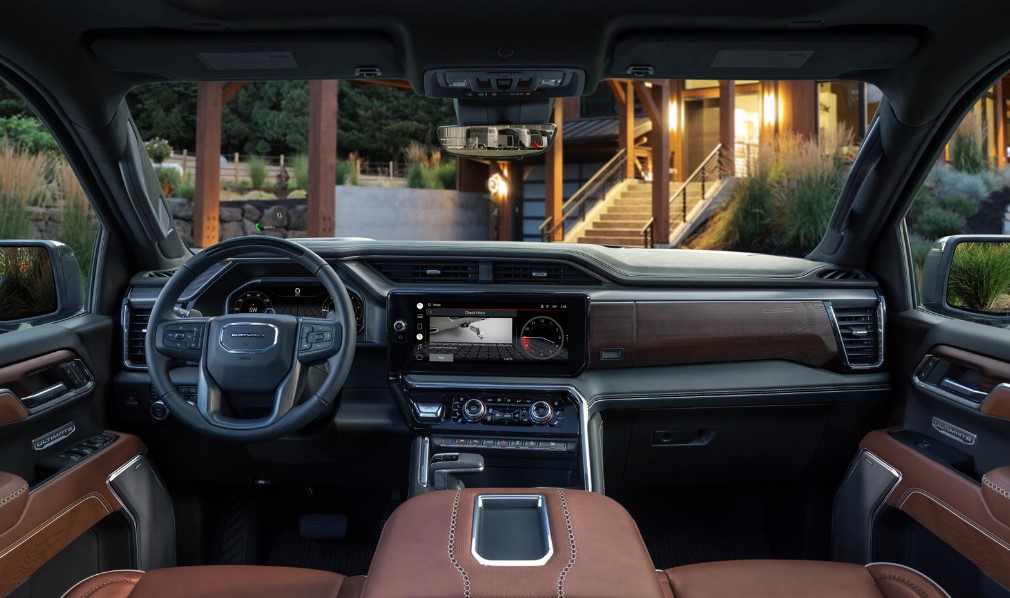 New Features of GMC Denali
Super Cruise is the latest technology feature you can find in the new Denali SUVs. This feature allows you to drive hands-freely up to 200,000 miles. About the infotainment center, Denali is equipped with Google compatibility, Amazon Alexa, Apple Carplay, and Android Auto.
Make sure that you choose the right one between 10 available 2023 GMC Denali colors. Learn about the features as well since this is going to help you find the best model trim for your family.