Are you ready to meet the highly anticipated 2022 Volkswagen Bus? The model is expected to provide modern comfort and bring back the timeless appearance style.
As the years go by, electric vehicles become more and more popular. However, still, the market for electric station wagon is rather rare. The launch of the 2022 Volkswagen Bus is meant to address this, by bringing along a drawn inspiration from Type 2 Microbus's iconic and nostalgic design.
Even though the launch won't come until a couple of years from now and the details are yet to be laid out, there's already quite a good idea of what it's going to look like. The electric powertrain is claimed to feature not only wonderful retro aesthetic and comfortable cabin configurations but also a great driving range up to 300 miles.
The brand new Microbus hasn't officially debuted yet, but there are plenty of things that are known to the public. Here is what you need to know about the ID Buzz – the model name of this electric powered VW campervan, including its price, release date, outer look, and capacity as the newest and highly anticipated vehicle to come.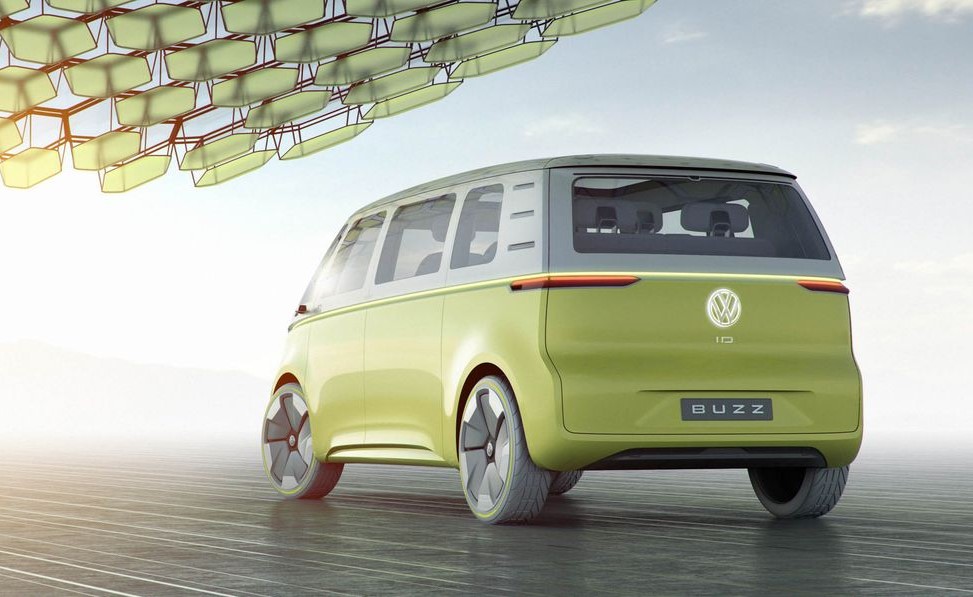 The Estimation of 2022 Volkswagen Bus Price
2022 Volkswagen Bus is rumored to only have one trim level, but regardless, the information about how much it will cost is yet to be released. A lot of review sites made predictions that it's going to be rated pricier than the base model, approximately $40,000.
The estimation is possible by comparing it to Volkswagen e-Golf that's offered at over $31,000 and the average price range of EV buses at $50,000. It has to be considered that ID Buzz is going to carry a more powerful engine with a 369 HP motor compared to e-Golf with a 134 HP motor.
ID Buzz is categorized as a van, so it's automatically going to provide high versatility and configurations, so the price can be justified by spacious passenger and cargo space.
2022 Volkswagen Bus Release Date and Target Market
ID Buzz, which back then hadn't received a name yet, is actually announced in October 2017. Volkswagen had seen and heard the high demand for the model's production, and so this award-winning electric van concept is planned to enter the US, Europe, and China's market.
The exact date of the 2022 Volkswagen Bus release hasn't been published at this point, except for the obvious year. ID Buzz still has to face a long way before the prototype goes into mass production. With how further the manufacturer has planned for this electric microbus, the release date can become less accurate and prone to adjustment.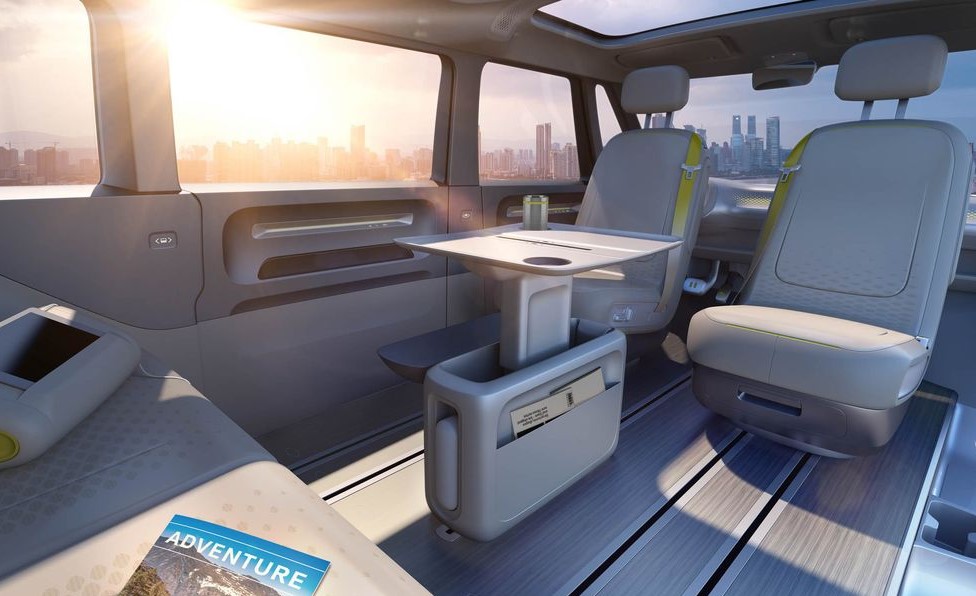 2022 Volkswagen Bus Colors Options to Choose From
Volkswagen is a brand name that's known for its ability to provide striking and dramatic vehicle designs as well as engaging names. Their recent designs tend to be more modern, sophisticated, and subtle, but that cannot disregard the VW history to offer numerous models with unique exterior shapes, superior performances, and comfort features, which have gained a cult following across the world.
And it won't be much different case of the 2022 Volkswagen Bus. The model is planned to showcase innovative and futuristic features backed by the latest technology, but it's also plotted to have an eye-catching form and color. Again, the public has minimal knowledge about the color options until now, but the released pictures have ID Buzz to be painted in orange and yellow colors.
2022 Volkswagen Bus Camper Features for Convenience and Comfort
Amongst all the interesting buzzes that circled around the 2022 Volkswagen Bus, the interior information is quite enticing. The van is going to have three rows of seats, with the ability to be rotated around, de-attached, and laid down – which provide myriad variations and room arrangements for your desired activities.
As a campervan, the flexible center console can be moved backward and forward, with a table. There is no precise information about lavish its interior concept is going to be, but it will include revolutionary features such as head-up augmented reality and retractable steering wheel.
It's very likely that the initial batch release of ID Buzz won't include a sliding roof or kitchen. It's bound to be an exclusively passenger-oriented vehicle with a console-mounted display on the area of the rear passenger to give the persons on the back seat controls.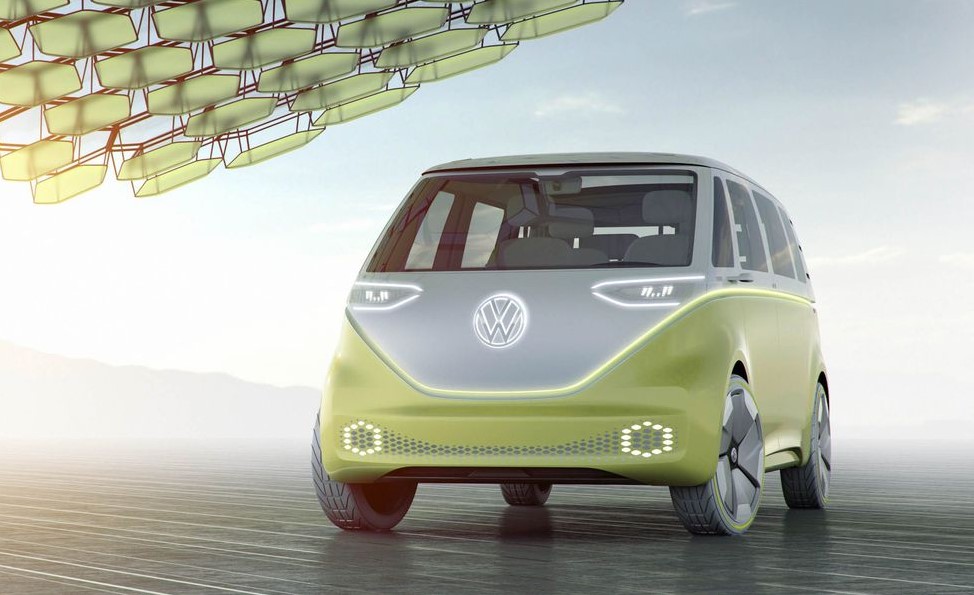 2022 Volkswagen Electric Bus Engine Performance
Some of the specific technical details about this electric powertrain have been announced by Volkswagen. The passenger version is powered by an electric motor engine that produces 369 HP and an all-wheel-drive feature on its rear and the front axle. Meanwhile, the ID Buzz cargo version is supported by a rear electric motor with 201 HP and an all-wheel-drive option if you use the front engine. Following the trail of the 2020 Audi e-Tron, it's going to use Modular Electric Drive (MEB) technology platform by Volkswagen.
The 2022 Volkswagen Bus is claimed to accommodate battery capacity that ranges from 48 to 110 kWh. The manufacturer states that the power is able to provide you 200 to 340 miles of driving range. However, expect this claim to be extremely optimistic due to the fact the figures are based on European WLTC. It is also revealed that the battery can be charged up to 80% of capacity just in half of hour by using DC quick charger.
2022 Volkswagen Bus Mileage and the Warranty Details
The numbers related to ID Buzz efficiency haven't been put out by Volkswagen or EPA. Only after the official figures are out, then the campervan has a chance to be tested by the general public so its real efficiency can be evaluated.
Similarly, the electric bus' crash safety is yet to be tested, either by the Insurance Institute for Highway Safety (IIHS) or by the National Highway Traffic Safety Administration (NHTSA). The model is expected to be equipped with advanced driver assistance technology, even as far as bringing the next technology generation of Volkswagen, such as autonomous self-driving car system.
What's nearly certain about the 2022 Volkswagen Bus is the warranty. Volkswagen has always offered extra protection by giving all of their products an exceptional limited warranty. The deal is also complemented by the maintenance program from Toyota. So, it's safe to say that you'll be provided with 50,000 miles or 4 years of the limited warranty; 50,000 miles or 4 years of powertrain warranty; and 20,000 or 2 years of complimentary maintenance.